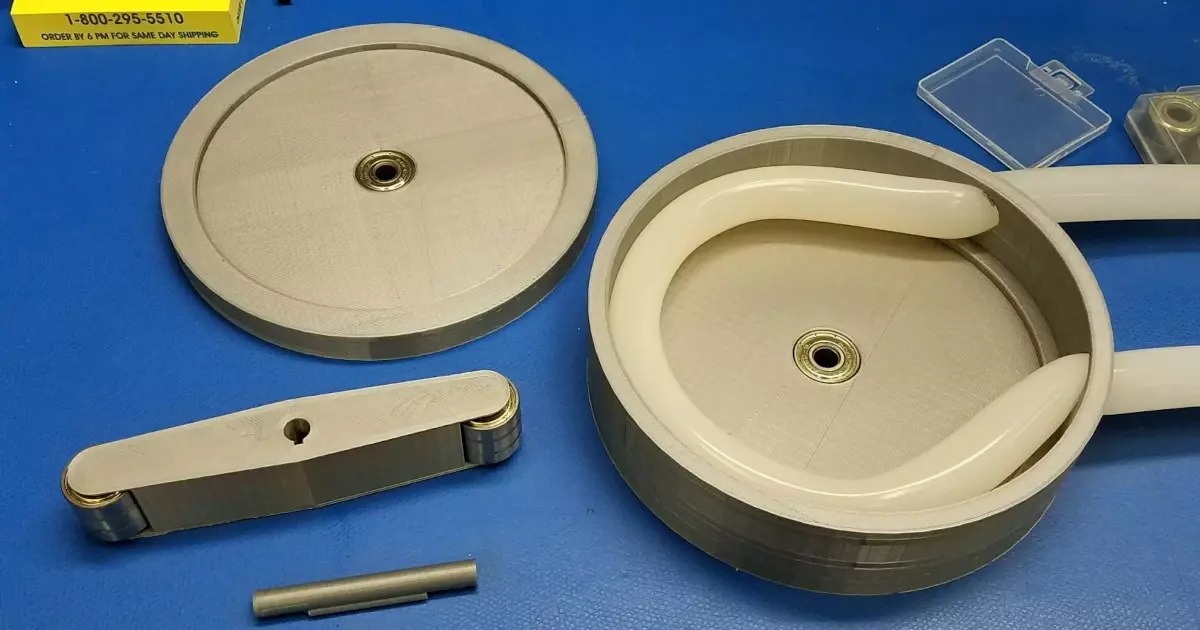 Related Topics
The quest for the right connector for a project! The right of passage for any hardware electrical engineer starts with a connector catalog.
This is the last installment of Stephen's 'Adventures in Injection Molding'. We are going to recap the entire two year sage and close the book on it.
The Jeep Prop Fan project rides again! Well some iteration of it at least. Lets design an open source PCM (Power Control Module) for automotive apps!
Other Resources
August 4, 2017, Episode #79
Stephen makes a peristaltic pump and Parker hacks his Jeeps turn signals for LEDs!
Parker

Article is lagging behind. Will be done on Friday, promise!
Rewiring the Jeep Turn signals. The old wiring was interesting.

The side marker bulb socket is isolated from ground. One bulb lead goes to the front marker parking lamp positive circuit. The other lead of the side marker is tied into the front marker turn signal positive circuit.
When the parking lights are on and the turn signal off, the side marker grounds through the front marker turn signal filament and illuminates the marker lamp.
When the turn signal flashes, it interrupts the ground and the marker will flash by dimming. The front marker gets brighter. So they alternate.
When the parking lights are off, the filament which the side marker grounds through is reversed. Thus they blink at the same time.
This works because of the wattage difference in the side marker and front marker. 4W for the side marker and 24W for the front. High wattage filament looks like a low resistance path to ground and the side marker doesn't send enough current to turn them on.
Problem when you convert to LED. The system works great with LEDs as is. But because LEDs have a voltage drop, they create a little voltage on the turn signal line. This voltage isn't enough to turn on the turn signal markers up front but it does turn on the indicators on the dash. ANNOYING!
Parker also experiences diode problem with voltage offset from ground. Punk-a$$ Diodes!

Stephen

Peristaltic pump design – looking into potentially adding this to his brew rig

Homebrew pump controlled in loop with proportional valves and flow meter
Control flow rate and through put
Skateboard ball bearings. A useful, and fancy fidget spinner

Craft Beer Pi

Going to get a Raspberry Pi programmed up this weekend
Wants to use the pump with their interface

DS18B20 temp sensor –

Have 5 coming in tomorrow
Power, ground, and 1 wire signal
9-12 bits
-10 +85 Celsius
Plugs directly into raspberry pi without anything in between. Craft Beer Pi already has support!

Pick Of the Week (POW)
Rapid Fire Opinion (RFO)
Have an idea for a podcast episode? Maybe a question for Parker and Stephen? [Hit us up!](mailto: podcast@macrofab.com)
Did you enjoy this episode? Let us know in the comments below!
About the Hosts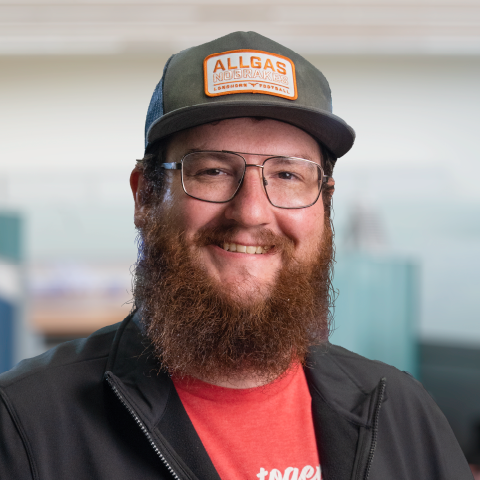 Parker Dillmann
Parker is an Electrical Engineer with backgrounds in Embedded System Design and Digital Signal Processing. He got his start in 2005 by hacking Nintendo consoles into portable gaming units. The following year he designed and produced an Atari 2600 video mod to allow the Atari to display a crisp, RF fuzz free picture on newer TVs. Over a thousand Atari video mods where produced by Parker from 2006 to 2011 and the mod is still made by other enthusiasts in the Atari community.
In 2006, Parker enrolled at The University of Texas at Austin as a Petroleum Engineer. After realizing electronics was his passion he switched majors in 2007 to Electrical and Computer Engineering. Following his previous background in making the Atari 2600 video mod, Parker decided to take more board layout classes and circuit design classes. Other areas of study include robotics, microcontroller theory and design, FPGA development with VHDL and Verilog, and image and signal processing with DSPs. In 2010, Parker won a Ti sponsored Launchpad programming and design contest that was held by the IEEE CS chapter at the University. Parker graduated with a BS in Electrical and Computer Engineering in the Spring of 2012.
In the Summer of 2012, Parker was hired on as an Electrical Engineer at Dynamic Perception to design and prototype new electronic products. Here, Parker learned about full product development cycles and honed his board layout skills. Seeing the difficulties in managing operations and FCC/CE compliance testing, Parker thought there had to be a better way for small electronic companies to get their product out in customer's hands.
Parker also runs the blog, longhornengineer.com, where he posts his personal projects, technical guides, and appnotes about board layout design and components.
Stephen Kraig
Stephen Kraig began his electronics career by building musical oriented circuits in 2003. Stephen is an avid guitar player and, in his down time, manufactures audio electronics including guitar amplifiers, pedals, and pro audio gear. Stephen graduated with a BS in Electrical Engineering from Texas A&M University.