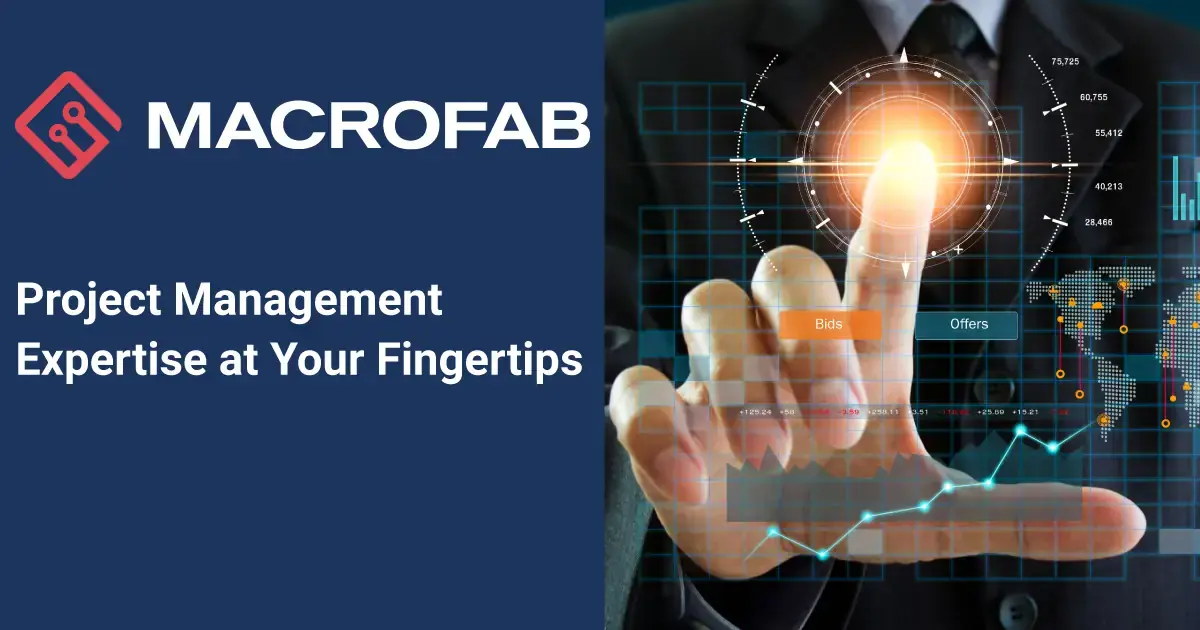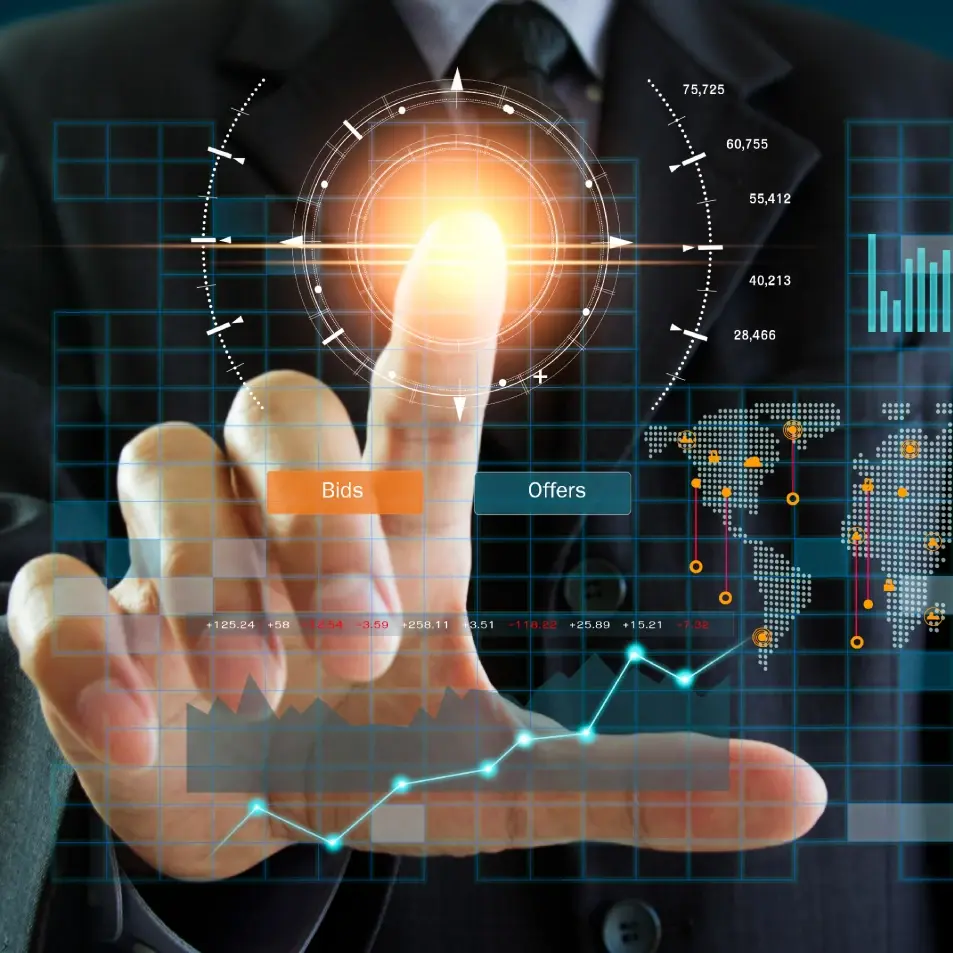 Project Management Expertise at Your Fingertips
Enjoy personalized attention and peace of mind with a dedicated project manager by your side
Managing projects related to Printed Circuit Board Assembly (PCBA) manufacture becomes increasingly challenging as the intricacy of tasks escalates, from procuring necessary components to implementing production phases. Regardless of the difficulties you encounter, you can rely on MacroFab.
Our team of dedicated and seasoned project managers is committed to ensuring your projects progress seamlessly.
Project Management Without Stress
Our experienced project managers will take the reins and ensure smooth execution from component sourcing to production. Expect seamless, stress-free project management all the way to delivery and beyond.
Simplified Procurement and Supply Chain Management

Leave procurement, supply chain, and inventory tracking to your project manager, who is responsible for making sure the parts you need are available and that all the infrastructure for controlling and distributing inventory is in place.

BoMs Designed for X

Create flexible bills of materials based on real-time market data, prevent costly rework with manufacture-ready designs, and ensure quality with detailed quality checks and multiple testing options. Your dedicated project manager is here to answer any QA inquiries. DFQ, DFA, and DFM support available.

Post-Distribution Management

Your project manager will continue to monitor your product closely after launch. In addition to optimizing reverse logistics, your PM can gather feedback from customers and assist with solving any issues that may arise.
The MacroFab Guarantee
For one year after manufacture, anything you produce through MacroFab is backed by our workmanship quality guarantee. Let your project manager know if you find any quality issues in your stackups or boards, and we'd be happy to fix them at no additional cost.
Expert Support
MacroFab's expert team is here to provide guidance and assistance throughout the manufacturing process
Integrated Collaboration
MacroFab's integrated approach helps teams effectively collaborate across
engineering, product, and supply chain departments
Worry-Free Pricing
MacroFab's technology platform offers complete price transparency for every stage of your production
Accelerated Product Development
New product development and launch times can be significantly reduced using
MacroFab product management