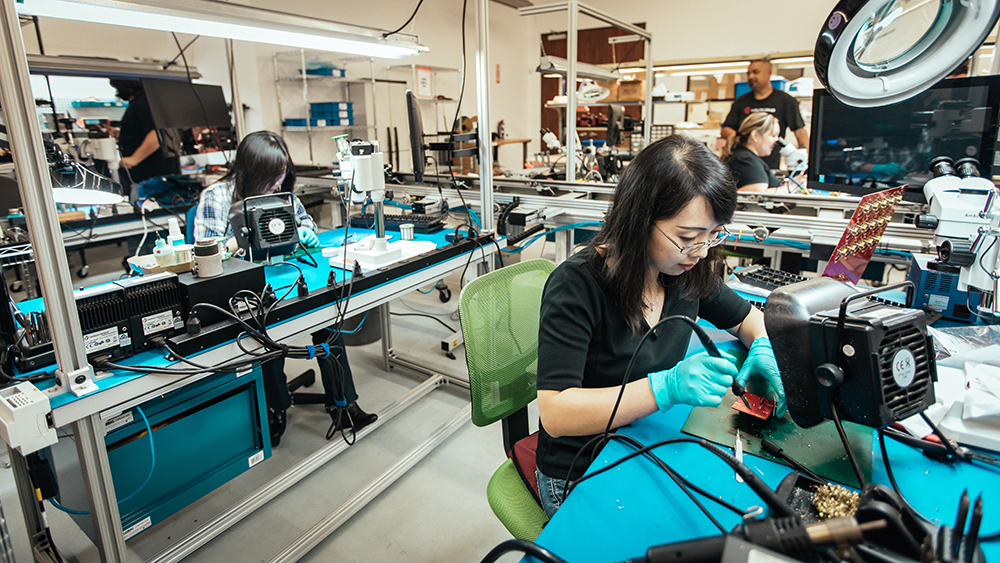 Diverse Skills & People
MacroFab is not just a contract manufacturer, but fundamentally a technology company with a focus on electronics innovation. Our team is comprised of assembly line operators, software engineers, electrical engineers, customer support, marketers, and sales reps. We're as diverse in skillset as we are in background.
How an Electronics Job Turned into a Mission
MacroFab CEO Misha Govshteyn delves into the rewarding experience of being part of the mission-focused company culture at MacroFab and why the team is committed to making electronics manufacturing more resilient.
How MacroFab's Ownership Culture Promotes Meaningful Work
Meet Chris Granberry, COO at MacroFab, as he shares his experience over the past four years and delves into the heart of MacroFab's ownership culture and what makes working here so rewarding and exciting.
How MacroFab is Disrupting Manufacturing and Enjoying the Ride
Find out what makes VP of Sales Tam Vu proud to work at MacroFab and how his work makes a difference in people's lives. A career at MacroFab promises an exhilarating ride in an innovative environment where your ideas are valued and can lead to real change.
What Is It Like to Work at MacroFab?
Sales Director Mark Crawford talks about MacroFab's hiring practices, why he's proud to work at MacroFab, and the impact working here has had on him.
MacroFab Culture: Why We Embrace Change
Meet Erin Lewis, a Senior Account Executive at MacroFab, as she provides an inside look at MacroFab's hard-working and passionate culture, and how it drives growth and improvement.