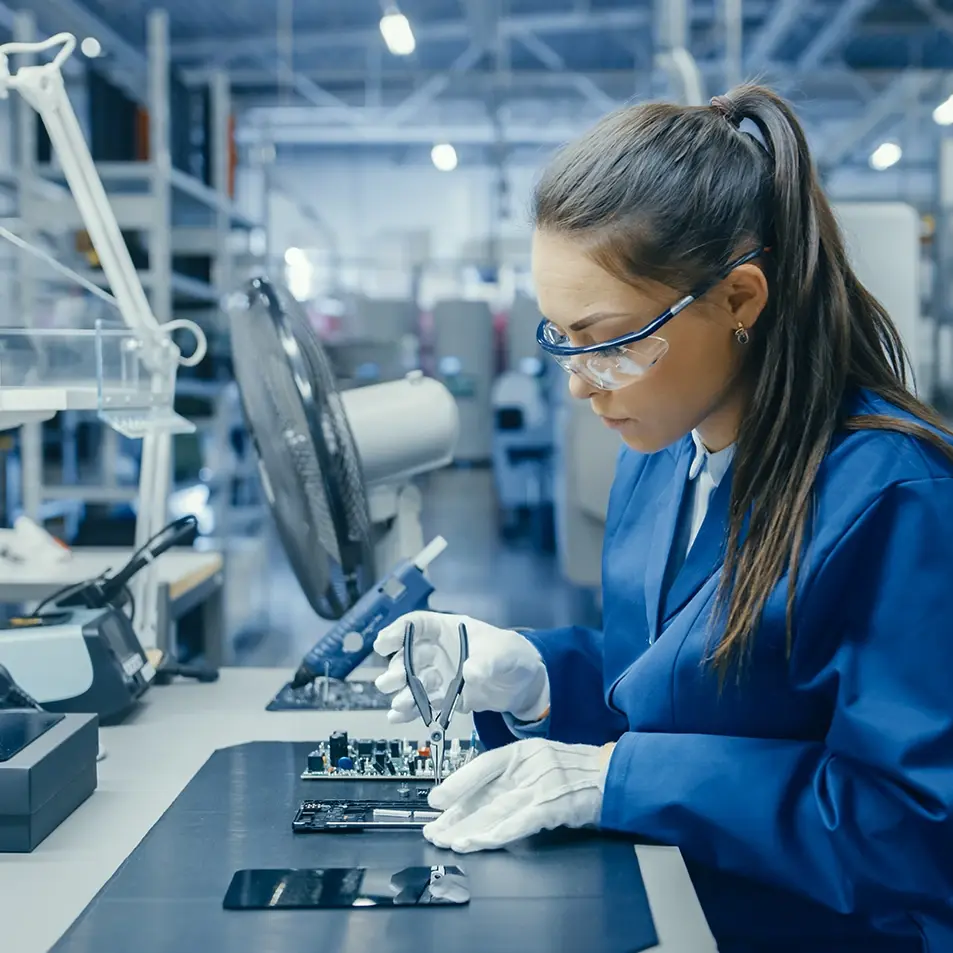 Turnkey PCBA Prototyping
Rev up your design game, iterate faster, and build better products within one comprehensive technology platform.
Rapidly Accelerate Your Prototyping Goals with Us
Right from the start, component sourcing, pricing, and design management can hinder your prototype completion. Your prototype will meet your quality, price, and timeline expectations when you partner with a manufacturer who has the right knowledge. Make your vision a reality with our team of experts!
User-Driven Platform
Order when you want to, and get real-time insights into new designs. Incorporate feedback immediately.
Upload and manage your designs easily on MacroFab's user-friendly platform, and begin prototyping whenever it's convenient for you.
Live updates and insights on your prototype's progress will keep you updated every step of the way, so you can make necessary adjustments in real-time.
Accelerate your product's time-to-market by incorporating feedback and design changes into your prototypes as quickly as possible.
Compatible with Leading EDA Tools
Easily integrate designs directly from your favorite EDA tool and obtain instant quotes.
MacroFab's platform enables easy design import by integrating with top EDA tools, simplifying your prototyping experience.
With an optimized workflow, you can concentrate on improving your designs rather than managing the design-to-production process.
Make informed decisions and optimize your design process by evaluating and comparing different design options quickly.
Real-Time Dynamic Pricing and Parts Availability
Know what's available and how much it will cost. See how costs change as you scale.
Get real-time, accurate quotes for PCBA prototypes based on current component pricing and availability, enabling better budget planning.
Assess how costs change with production volume, so you can identify cost-saving opportunities.
Stay informed about component availability, minimizing delays and ensuring you make informed design decisions based on current and future market conditions.
Avoid Production Problems
Ensure your prototypes align with your goals and mass production capabilities.
Our platform incorporates DFM analysis to identify potential issues in your design before the prototyping process begins, ensuring your PCBA prototypes get optimized for efficient and cost-effective mass production.
By optimizing your PCBA prototypes for manufacturability, you'll have a smooth transition to mass production, accelerating your product's time-to-market and minimizing potential production delays.
Our experienced engineers are available to provide guidance, troubleshoot issues, and provide recommendations to refine your designs, ensuring your PCBA prototypes are aligned with your goals and production needs from the start.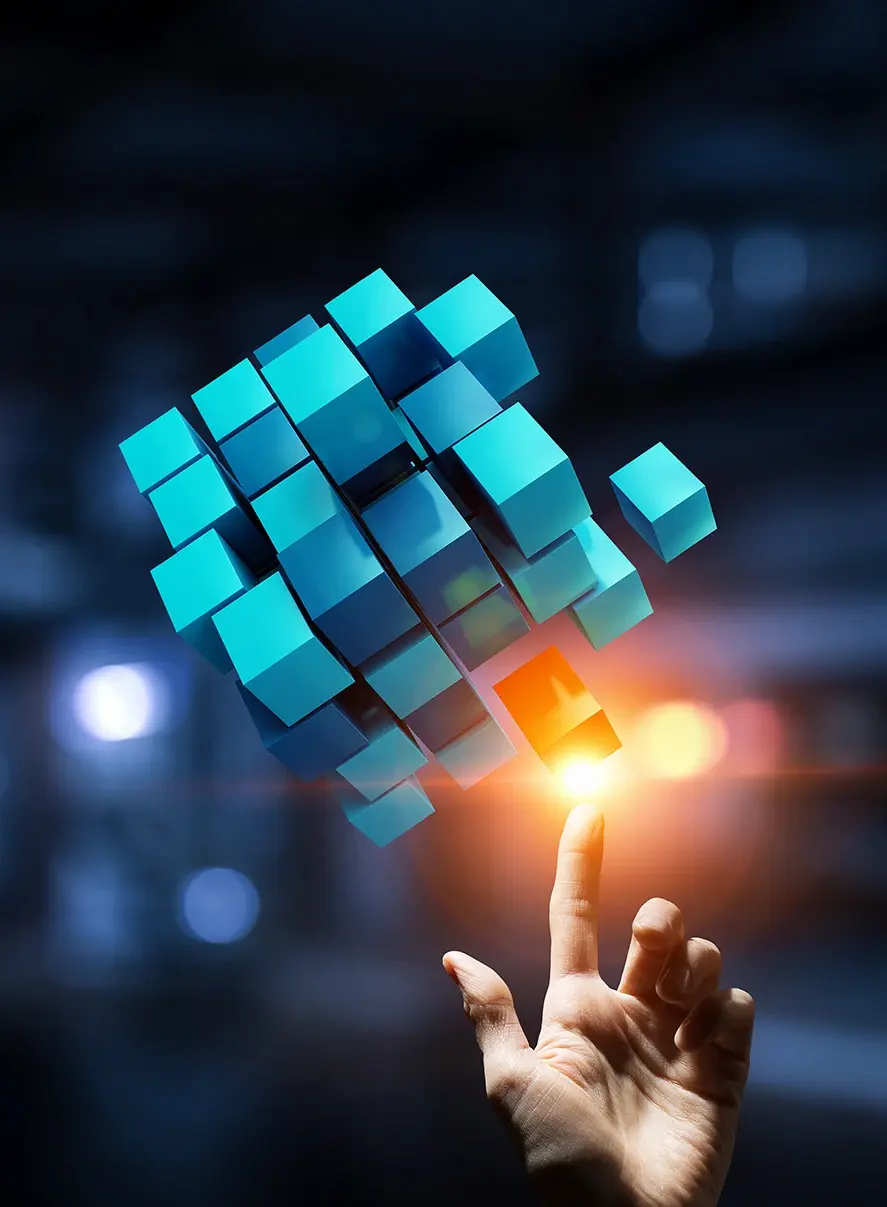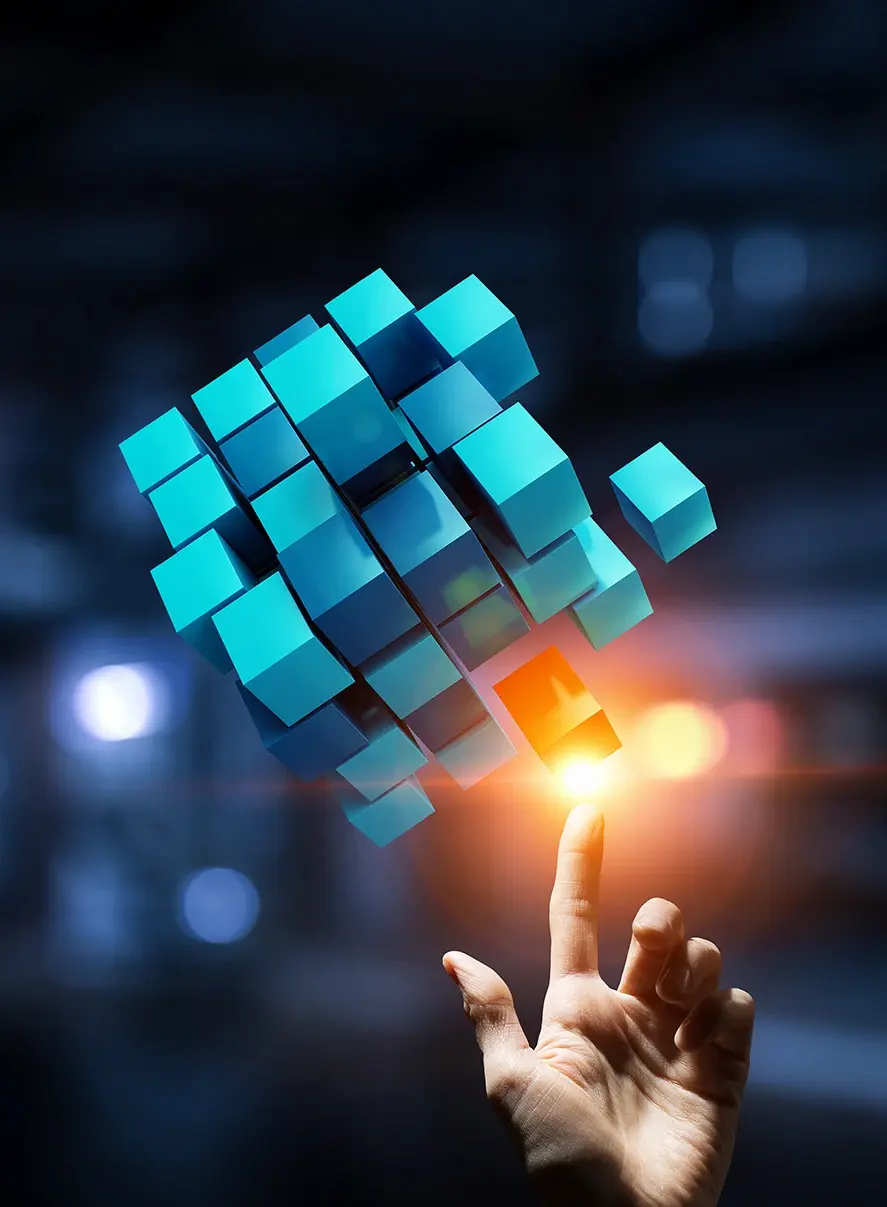 Make Effective Decisions in Real Time
In today's fast-paced world of electronics, it's crucial to stay ahead of the competition by designing top-notch products in record time. The pressure is on for engineers to create, refine, and develop prototypes efficiently without sacrificing quality. But falling behind schedule or encountering production setbacks can spell disaster for any project.
That's where turnkey PCBA prototyping comes in. With intuitive digital tools that provide alternate part selection, design tweaking, real-time market insights, and cost estimation all in one place, engineers are empowered to create resilient yet flexible products in the shortest amount of time possible. With MacroFab you can
Create and test multiple versions quickly. Rapidly prototype your product with ease. In addition, the technology platform automatically tracks iterations, so you can switch back to previous versions whenever you need.
Stay agile and adaptable. When disruption and unpredictability is the norm, efficient prototyping is a game changer. By utilizing a comprehensive technology platform like MacroFab, you stay flexible so you can keep delivering high-quality products.
Save time and money. MacroFab's real-time market insights and cost estimations help you make informed decisions. Moreover, MacroFab's approach streamlines the entire prototyping process, reducing time and resource demands.
Bring Your Design Potential to Life
When it comes to prototyping electronics, finding the perfect balance between form and function can be a daunting task. So many factors come into play, such as available parts, manufacturing limitations, and ever-changing customer needs. With MacroFab, design engineers can take on even the boldest, most creative product visions without sacrificing production speed or efficiency. With MacroFab, you can do whatever you like, with:
Strong IP Protection

Using MacroFab's technology platform and our North American-only manufacturing locations, you can be sure that your intellectual property–from prototype through production–is safe and secure.

Diverse Manufacturing Options

Ensure your most complex PCBAs are suitable for production. MacroFab offers a wide range of PCBA manufacturing specs and Design Rule Checks (DRCs)

Supported Stackups

PCBA Layer Stackups can be selected from a standard list or created according to your own unique design goals.

Comprehensive Production Solutions

Enjoy unprecedented efficiency and accountability by utilizing a single point of contact to oversee every step of your production process.
Why Customers Choose MacroFab
Design Simplicity
Make your design process faster and easier using MacroFab's tools, automated checks, and intuitive user interface.
End-to-End Capabilities
By prototyping, producing, and warehousing in one place, you can provide your customers with new electronic products faster.
Risk Mitigation
Understand how your product will get manufactured and assembled at scale from the very beginning to avoid ECOs, sourcing challenges, and other issues.
MacroFab Guarantee
Design with confidence knowing that your products are covered by our quality guarantee and built by only the most reputable vendors across North America.