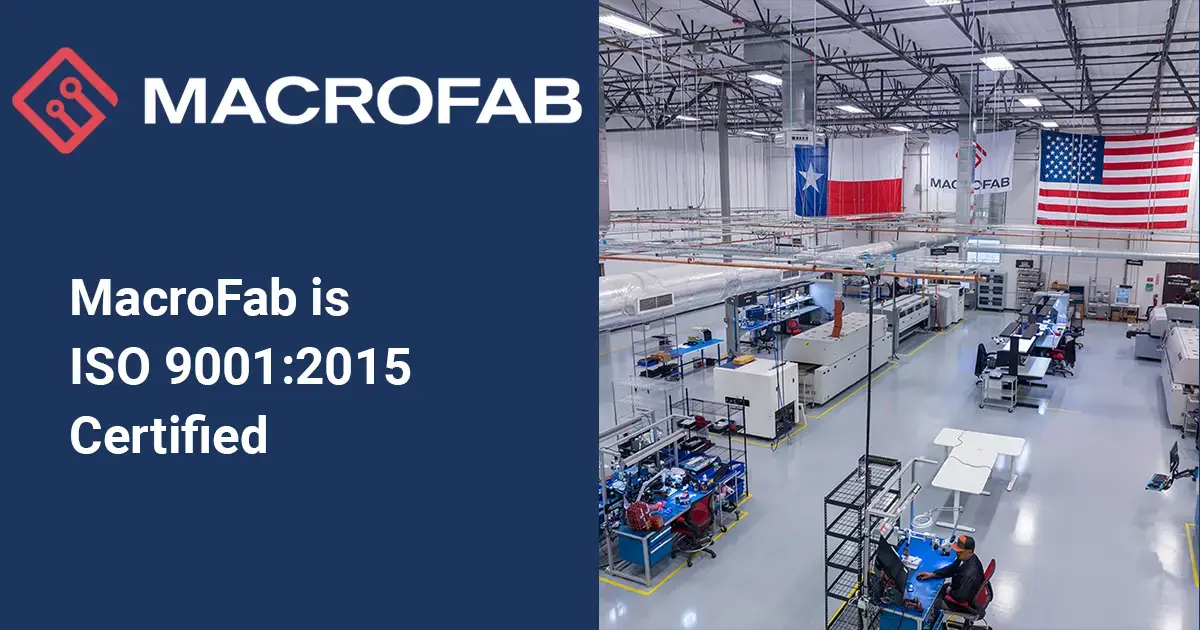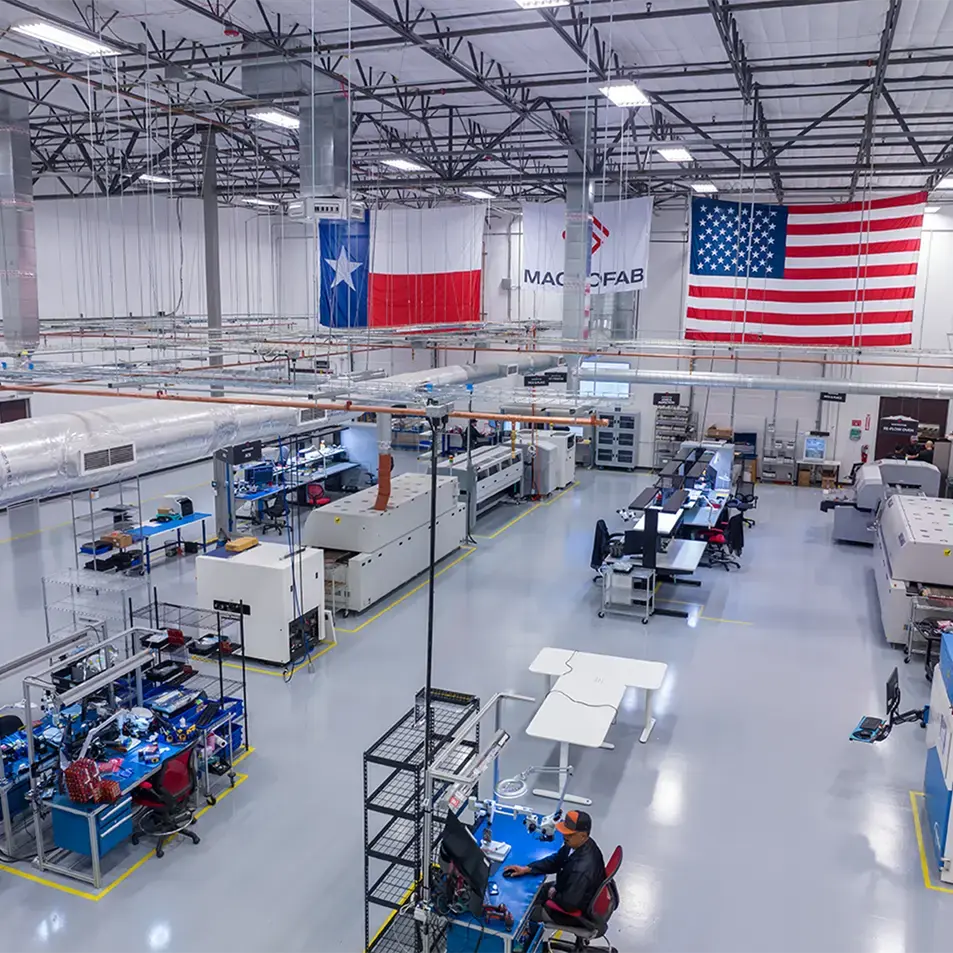 Certifications
Our certifications give you access to a range of manufacturing options.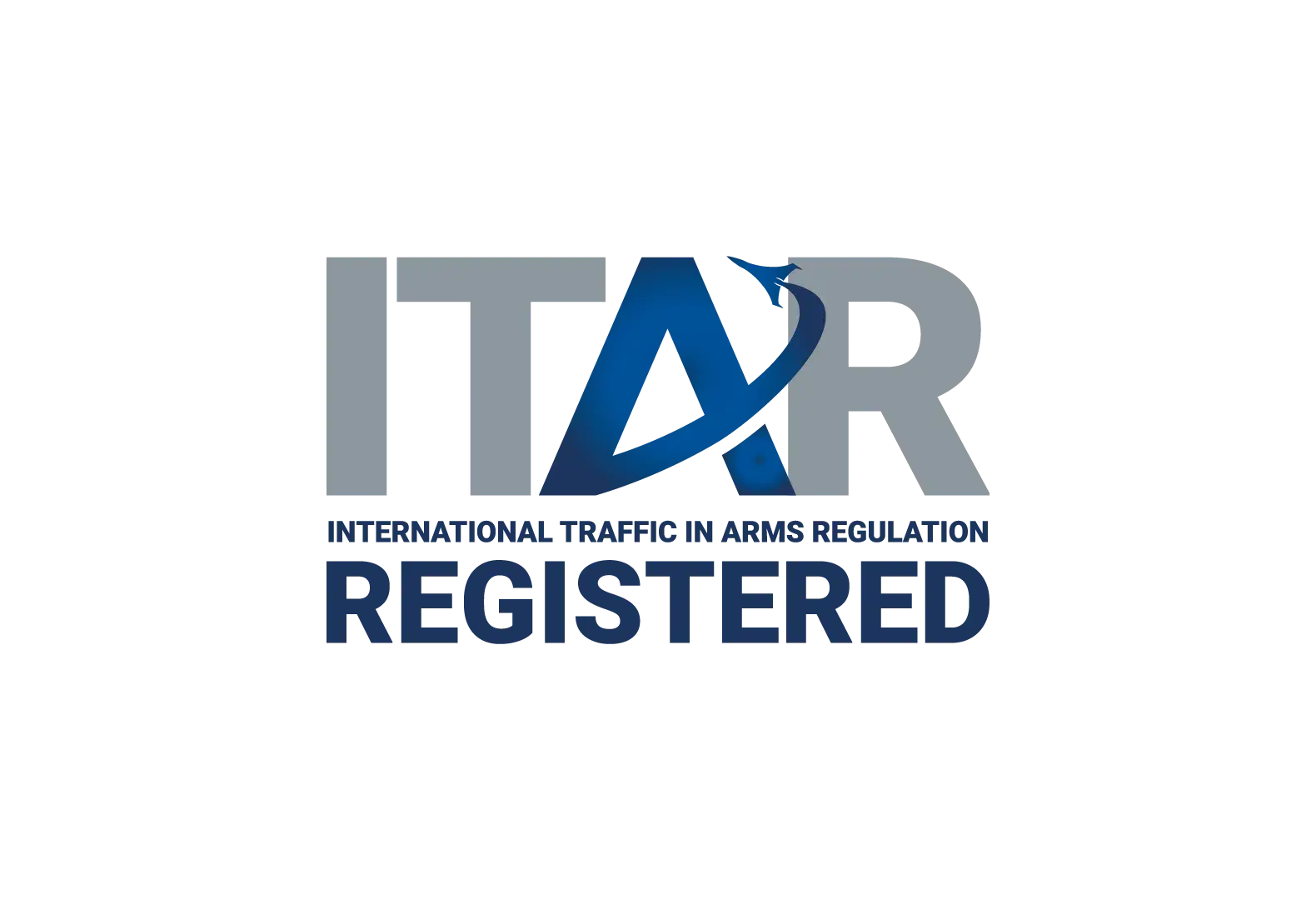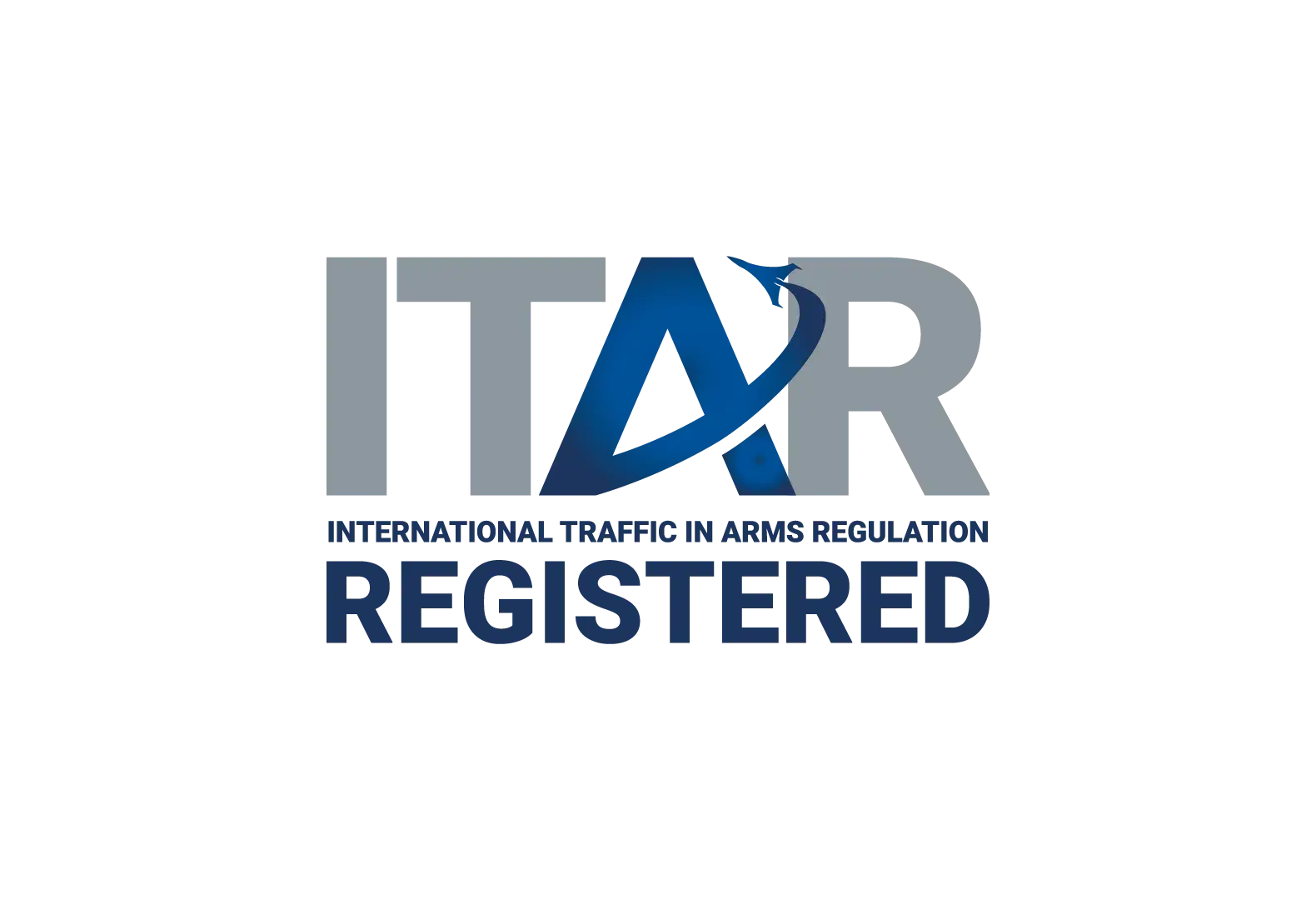 MacroFab is ITAR-Registered and Compliant
At MacroFab, we prioritize rigorous adherence to ITAR compliance, establishing a culture of trust and security. This underscores our unwavering commitment to align with all pertinent federal defense controls, thereby amplifying the safety and confidentiality of your project's details.
Through our ITAR registration and our systematic training and adherence to compliance protocols, we guarantee a level of confidentiality that extends beyond the completion of your project. Having this commitment means you get a worry-free, reliable project experience that safeguards your sensitive information, ensuring your peace of mind at all times.


MacroFab is ISO 9001:2015 Certified
Achieving ISO 9001:2015 certification is MacroFab's pledge to consistently deliver superior products and services. This rigorous certification process is a testament to our dedication to understanding and meeting your unique needs.
What Our Certifications Mean to You
Keeping certifications and standards high is essential. Our certifications not only demonstrate our commitment to industry best practices, but also assure you that our products are of exceptional quality, safety, and environmental responsibility. MacroFab isn't just a manufacturer; it guarantees superior quality, peace of mind, and reliability for every project you create.
Other standards and certifications we follow include:
RoHS: To meet hazardous substance restrictions and to help companies produce environmentally friendly products, MacroFab maintains a RoHS-compliant manufacturing line.

UL Certification: MacroFab can manufacture products to UL standards if appropriately specified in product specifications.
Why Customers Choose MacroFab
Whether you need printed circuit board assembly, wire harnessing, or box build services, our comprehensive manufacturing solutions are tailored to your unique requirements, delivering exceptional quality and value.
End-to-end Electronics Production Coverage
From sourcing to final delivery, keep all your electronics production needs within one comprehensive platform.
Reliable, Scalable North American Manufacturing
We offer turnkey services for those who need a customized solution.
MacroFab Guarantee
We guarantee our workmanship for even the most complex electronics that you build with us.
Designed to Grow Your Business
We handle every complex and time-consuming electronics manufacturing task so you can concentrate on what you do best: growing your business.