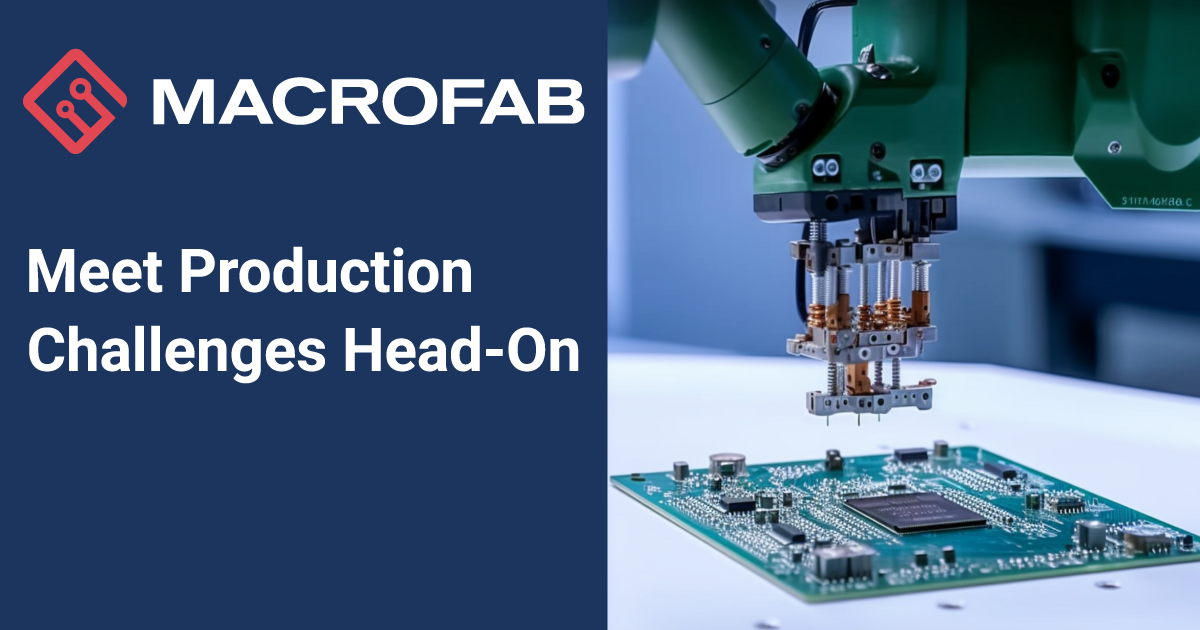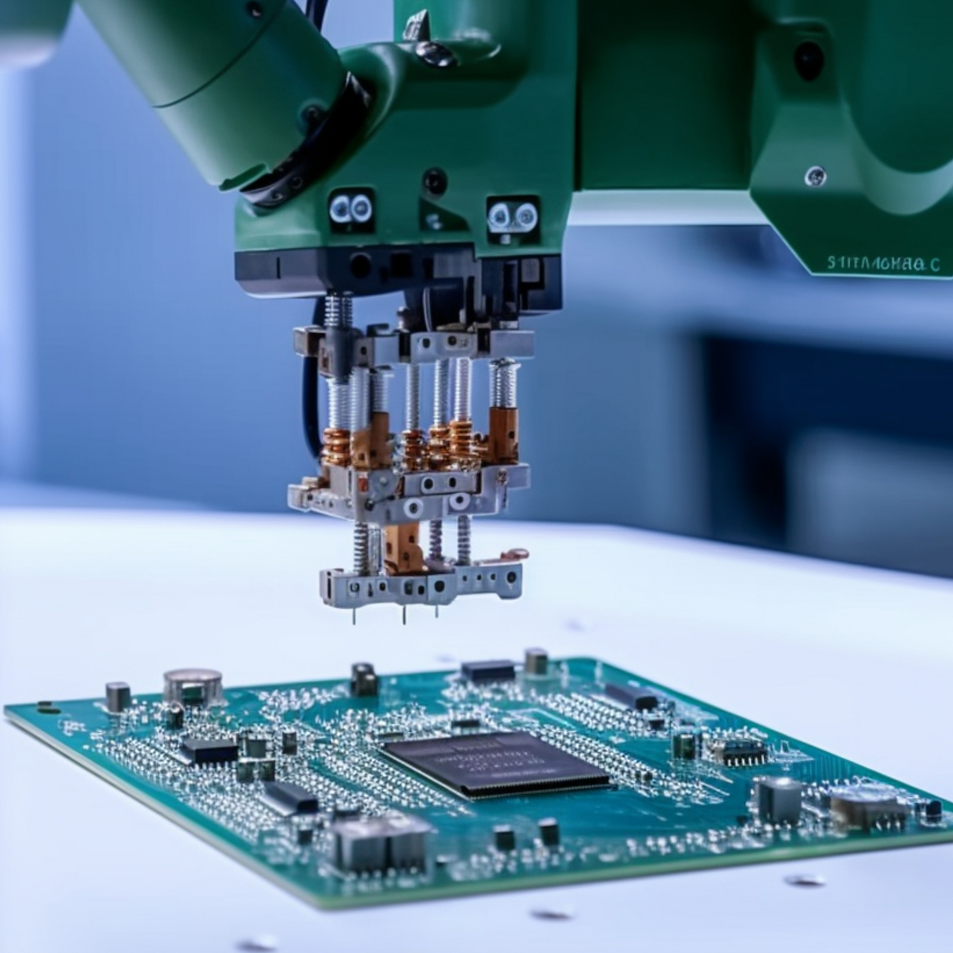 Meet Production Challenges Head-On
Ensuring your product visions are brought to life without compromising quality or timelines.
Engineers must meet deadlines efficiently, iterate quickly, track revisions, and consider how their decisions will impact future production. It's not easy. MacroFab's suite of tools lets you design resilient, cost-effective products to keep your business competitive.
Accelerate Early Design Cycles
With the option to prototype freely using specialized American factories, you won't be tied down to minimum order quantities. Order one board, fifty, or a thousand. Receive instant quotes and place orders online when you're ready for larger runs to validate your new concepts.
EVT, DVT, and PVT

Tailor your Engineering Validation Testing (EVT), Design Validation Testing (DVT), and Production Validation Testing (PVT) to meet your specific requirements. Use MacroFab's technology platform to store all product iteration and testing data and use it to improve your builds as you move closer to mass production.

Find the Ideal Factory Line

With MacroFab's vast network of North American facilities, you can choose the best factory lines for your mass production runs. Our technology platform analyzes thousands of data points from previous jobs to match your project with the best factory lines. When you're prepared, collaborate with vendors with capabilities, capacity, and pricing that match your needs.

Enhance Your Distribution Chain

Keep all manufacturing in North America, eliminate the risk and logistical complexity of shipping products halfway around the world, and hit your deadlines faster.
The MacroFab Guarantee
All of your electronics products manufactured through MacroFab are backed by our one-year workmanship quality guarantee. We'll fix any board or stackup issues you find during or after mass production at no additional cost.
Fast PCBA Quotes
It takes just minutes to upload a design and receive a quote on MacroFab's platform
Expert Support
Ensure success and stay ahead of your competitors with MacroFab's DFM, DFA, and DFx support
Fast Turnaround Times
Meet deadlines and maintain your competitive edge using MacroFab's extensive manufacturing network and efficient management system
IP Protection
Lead with confidence knowing MacroFab takes your data and IP protection as seriously as you do