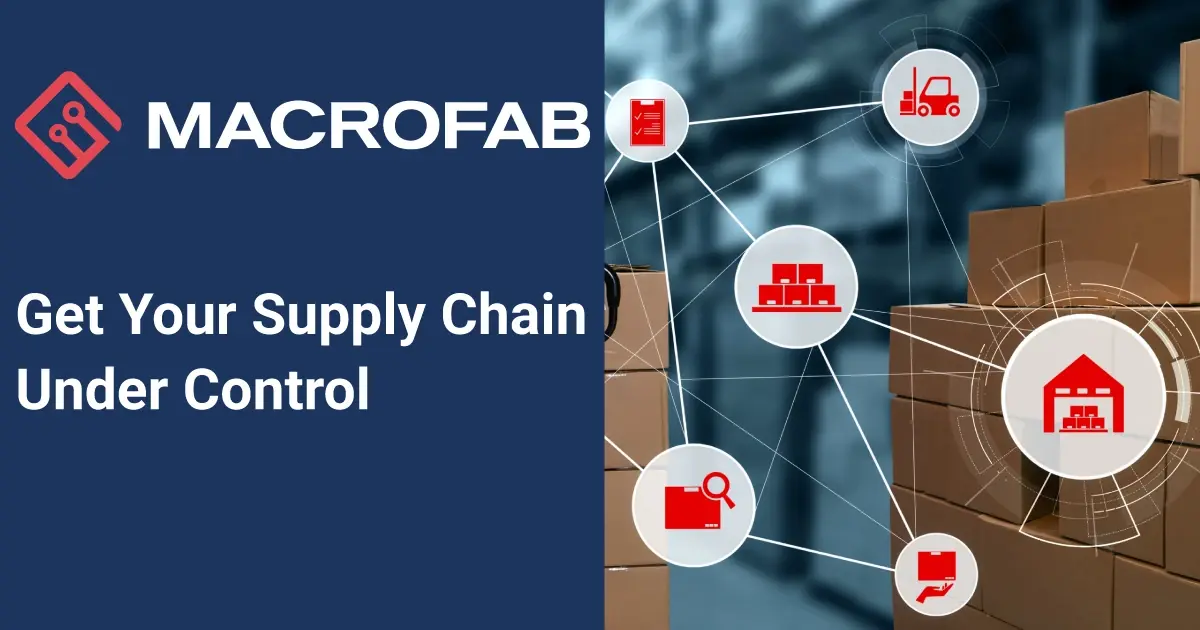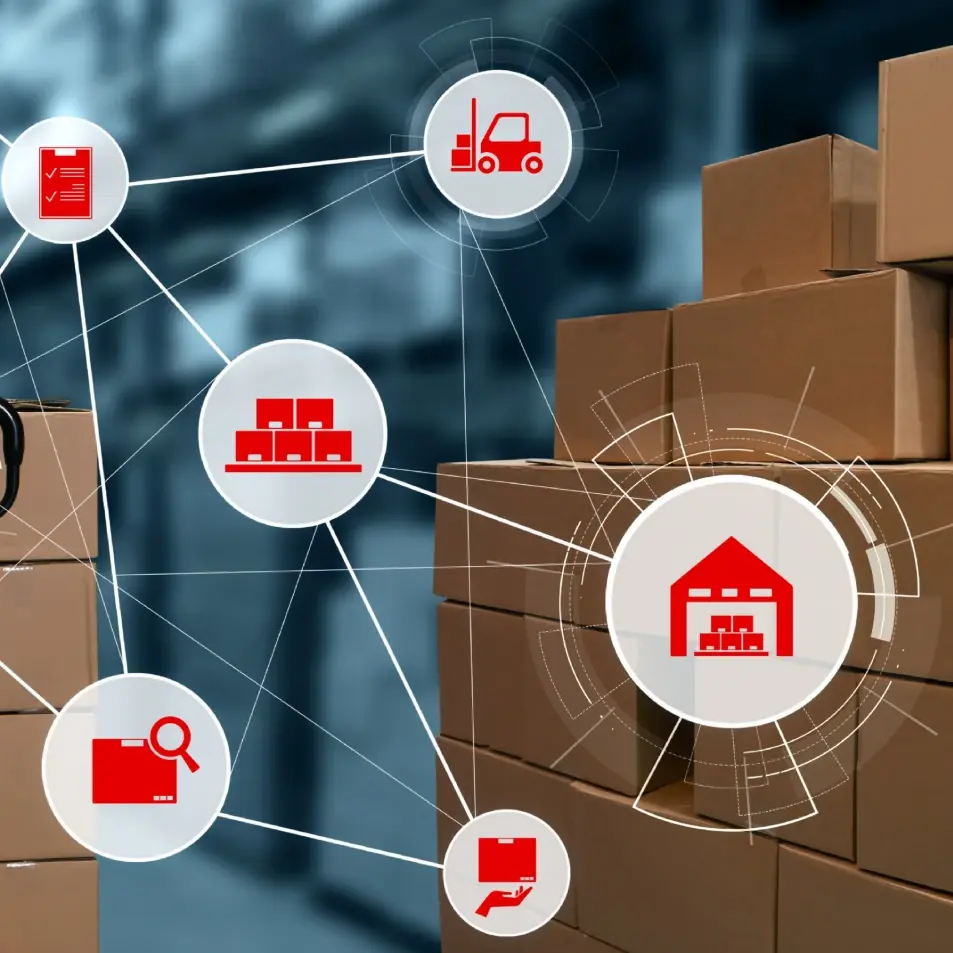 Get Your Supply Chain Under Control
Let us handle your entire supply chain or alleviate a single kink within it. You can count on MacroFab for anything you need
Electronics supply chains are complex and if not managed properly, can cause delays in launching products and increase operational risks. With MacroFab's supply chain services, you can offload tasks like product transformation, inventory storage, and product delivery, freeing your time to focus on other areas of your business.
By doing so, you can potentially improve your overall operations and reduce the risk of delays or other problems in your supply chain.
Streamline Supply Chain Operations for Superior Efficiency
In today's fast-paced business environment, achieving operational efficiency while maintaining product quality can be a significant challenge. MacroFab has reimagined the traditional supply chain process into a sophisticated system designed to handle all your needs from warehousing and production testing to distribution and shipping. We serve your unique business needs with a foundation of transparency, efficiency, and economy.
Vendor-Managed Inventory

Looking to reduce your warehousing costs? MacroFab has got you covered. With our system integrations, you can enjoy the benefits of having finished builds and components stored for you, all while keeping a close eye on your inventory data and improving your forecasting. Plus, our top-notch testing and inspection facilities ensure high production quality. And when it comes to distribution and shipping, trust us to handle it directly from our managed warehouses. At MacroFab, we're committed to delivering cost-effective solutions that meet your business needs.

Better Visibility

With our online platform, you can easily keep track of all your inventory information in one place. Take advantage of an indepth analysis of key performance metrics to identify opportunities for improving your products, creating more value, and gaining an edge over your competitors. Plus, our product lifecycle management support will help you effectively prepare for the end-of-life of crucial parts, maximizing your design's effectiveness.

AI-Enabled Factory Matching

Let us find the best factory lines for your project. Our AI-powered algorithms are designed to optimize your production efficiency and quality to ensure your project is a success. Enjoy the benefits of robust project management without the typical administrative burden. At MacroFab, we're dedicated to providing you with top-quality services to make your life easier.

Faster Time-to-Market

We offer a variety of hands-off packaging and fulfillment options that can help get your products to customers faster. Take advantage of our retail packaging services, which eliminate the need to contract with another distribution vendor. With MacroFab on your side, you can focus on what you do best – creating great products – while leaving the rest to us.
The MacroFab Guarantee
For one year after manufacture, we'll fix issues you find in your projects, including those related to products we strategically sourced on your behalf. Everything made through MacroFab is backed by our workmanship quality guarantee.
Customized Production Options
Let MacroFab handle every complex and time-consuming task so you can concentrate on what you do best: growing your business
Reliable, Scalable North American Manufacturing
Over 100 vetted, quality factory lines with ready capacity for orders of every size, right in your backyard
Enhanced Supply Chain Resilience
Reduce the risk of disruptions caused by localized events, natural disasters, or
geopolitical issues using MacroFab's distributed manufacturing model
Real-Time Visibility
Get real-time updates on project status so you can monitor progress and make real data-driven decisions