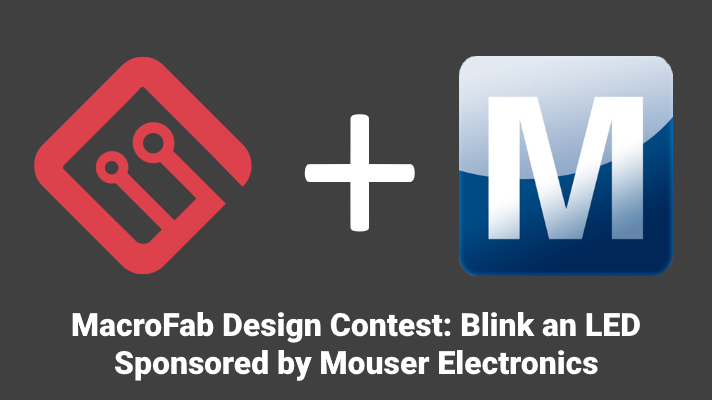 MacroFab Blog
MacroFab Design Contest: Blink an LED Sponsored by Mouser Electronics
Related Topics
This week's Red Hot PCB comes from Eran and is an LED controller for Burning Man, bicycle lights or feather boas!
Other Resources
Welcome to the MacroFab "Blink an LED" Challenge, sponsored by Mouser Electronics. This design contest is all about blinking an LED or LEDs. Build something that blinks an LED or LEDs on command. How you power and program (or not) it is entirely up to you. We want to see some amazing blinking LEDs and for you to document it all. Include A-Ha moments, lessons learned during experimentation and more.
You can do this in several ways, here are some examples:
Software that writes to the Hard Drive to blink the Hard Drive Activity Notification LED
We will also have guest judges to determine the fate of the contestants. Judges will be announced via social media. Be sure to follow @MacroFab & @MouserElec for more information as it becomes available.
We Have Prizes for Four Different Categories
Pragmatic Blinky Useful ways to blink an LED(s) example projects could be roadside assistance lights, camping lights, or some other project that using a blinking LED(s) is practical and useful
Most complicated blink Can you build a Rube Goldberg machine that blinks an LED?
Wearable blink A Human (or other animal) wearable device that blinks an LED
MacroFab Engineering Podcast Favorite: Podcast co-hosts, Stephen and Parker will discuss and pick their favorite project on the podcast
Prizes for the Winners
Four (4) $500 USD cash prizes, one for each category
How to Enter
Build something that blinks an LED(s)
Document it as a new project on Hackaday.io
Tag the project with MacroFab Design Contest: Blink an LED
Tag the project with which category you want to enter your project into
Contest Rules
Contest runs August 8th, 2018 @ 8AM CST through September 10th, 2018 @ 8AM CST
Project must blink at least one LED, but you can blink as many as you want
Project must be documented, submitted, and properly tagged through Hackaday.io
Components must be able to be sourced from Mouser Electronics
Recommended to have a bill of materials with Mouser links to each component
Source code, schematics, and board layouts for the project must be either posted in the files section of the project, or include a link to a public repository such as GitHub
People should be able to replicate the project with given documentation
Existing projects are allowed with the following criteria

A new project page must be created on Hackaday.io
Show what makes it unique for this contest

Entries will be judged by judges appointed by MacroFab, TBD
MacroFab employees, Mouser Electronics employees, Judges or the family of any of the preceding are not eligible to take part in this contest
A project can only be submitted to one (1) of the first three (3) categories. Every entry is automatically entered into the MacroFab Engineering Podcast Favorite category

People can enter multiple projects but a project can only be submitted to one category
A project can not be entered into multiple categories

No age limit
Judging Rules
All parts have to be sourced from Mouser show us your Bill of Materials
How interesting is the entry?
How well is the project documented? Are the description, details, instructions, components and build instruction filled out?
Does it work? Send us a video of your working entry
Judges pick their top three (3) projects for each category and rank them from

Top project for each judge in each category gets 3 points
Second project for each judge in each category gets 2 points
Third project for each judge in each category gets 1 point

The projects with the most points in there respective category is the winner
Announcement of the winners of the first three (3) categories will take place on September 17th, 2018
Announcement of the winner of the MacroFab Engineering Podcast Favorite will take place on September 19th, 2018 on MEP EP#138
See an example HackaDay.io project here. The project has the tags needed to be included in the contest. Parker and Stephen will be discussing entries in the contest while the contest is running so stay tuned to the MacroFab Engineering Podcast. To keep up to date on the contest follow the MacroFab twitter feed and the MacroFab blog.
Engineers are drowning in administrative tasks.
Modernize how you build electronics with the MacroFab Platform.
Related Blog Posts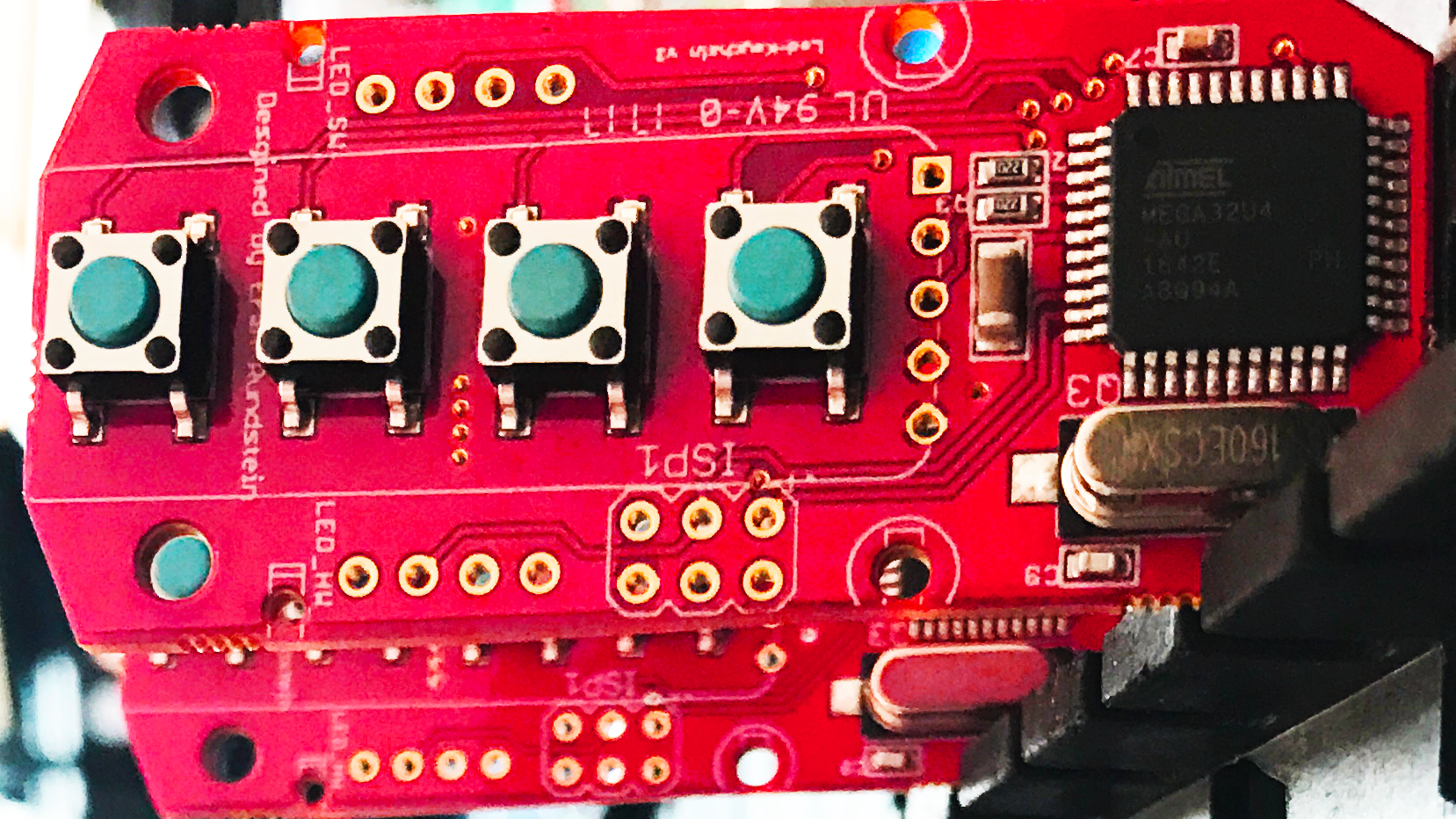 This week's Red Hot PCB comes from Eran and is an LED controller for Burning Man, bicycle lights or feather boas!
About MacroFab
MacroFab offers comprehensive manufacturing solutions, from your smallest prototyping orders to your largest production needs. Our factory network locations are strategically located across North America, ensuring that we have the flexibility to provide capacity when and where you need it most.
Experience the future of EMS manufacturing with our state-of-the-art technology platform and cutting-edge digital supply chain solutions. At MacroFab, we ensure that your electronics are produced faster, more efficiently, and with fewer logistic problems than ever before.
Take advantage of AI-enabled sourcing opportunities and employ expert teams who are connected through a user-friendly technology platform. Discover how streamlined electronics manufacturing can benefit your business by contacting us today.