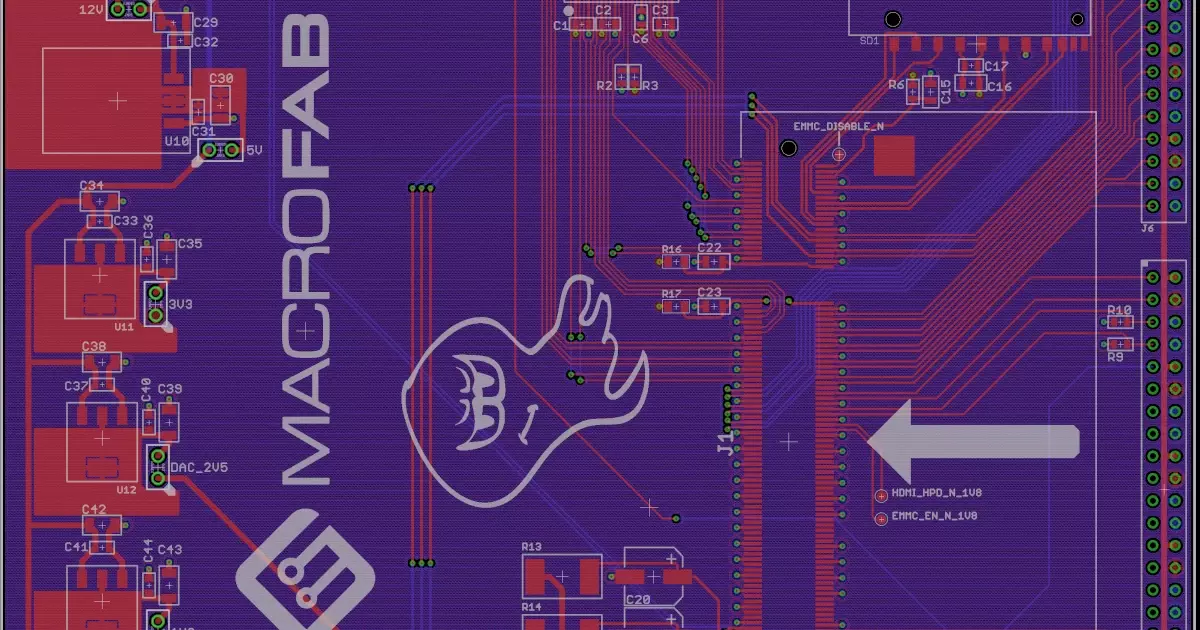 Related Topics
Parker & Stephen dive into Circuit Break Discourse, LT3073 regulator, Weldestroyer updates, Box Truk progress, and more!
Parker's charity work, in which he plays video games like Duke Nukem. Plus, deep dive into the Raspberry Pi 5 and Stephen updates about Weldestroyer 3000.
This week's topics are: Porsche's Synthetic Gasoline, Record Chip Manufacturing Sales for the year 2022, and the Raspberry_Pi Social Media Firestorm.
Other Resources
June 9, 2017, Episode #71
Stephen gets his Synth's envelope working and Parker starts looking into Class D Amplifiers.
Derrick from The Current Source sent in his stomp box as some "reverse" swag.

Recommend putting an LED in the Bass' eyeball for power notification.

Parker

Finished and ordered the Raspberry Pi Compute Module LVDS test board.
Started researching more about I2S Audio.

Stephen

Synthesizer Update

Got the envelope working.
Envelope controls the volume and signal amplitude.
There was a hardware bug in that the envelope turned on before the frequency changed to the next note.

Stephen fixed it in software by adding a small 10ms delay before opening the envelope.

Pick Of the Week (POW)

Kinda unusual this week but DRAGONLOCK

3D printer files for dungeons and stuff.

MonoPrice is having a sale on 3D printers.

Rapid Fire Opinion (RFO)

Heads up – WS2812B NeoPixels are about to change! – By Particle.io

1. "RGB port refresh rate increased from 400Hz to 2000Hz, there's LOW Frame Frequency and No Flicker appear in HD Video Camera, it improves excellent Large-Screen display effect."
2. "RGB port current-output reduced from 17.5mA to 16.5mA, it can't be recognized by naked eyes and won't affect the mixed OLDs & NEWs. However, it's recommended to separate these old & new chips if your demand performance-critical."
3. "Old & New chips go all the way in PINs, application circuits, operating voltage, and PCB drawings, and the software is also fully compatible."
4. "Old & New chips are exactly the same as in Timing, Data transmission and Data structure. However, the Reset Time increased from >50us to >280us. It won't cause wrong reset while interruption, and what's more, it supports the lower frequency and inexpensive MCU. When the "Reset Time<280us", don't mixed up and kindly please make necessary amends."

Samsung to recycle millions of recalled Galaxy Note 7 phones – Electronics Weekly

4 million phones have been recalled.
All salvageable components, such as semiconductors and camera modules, shall be detached for test sample production purposes.
Samsung also plans to join the EU's R&D and test efforts to develop new eco-friendly processing methods.

IBM unveils world's first 5nm chip – Ars Technica

notable for being one of the first to use horizontal gate-all-around (GAA) transistors, and the first real use of extreme ultraviolet (EUV) lithography.
2D, 3D, and back to 2D

First transistors where 2D
FinFETs where dev and where 3D
GAAFETS are FinFETs set sideways
fin is now a silicon nanowire
GAAFETs may go all the way down to 3nm, especially when combined with EUV. No one really knows what comes after 3nm.
Are you interested in seeing a blog series for the synth we're working on? [Let us know!](mailto: podcast@macrofab.com)
About the Hosts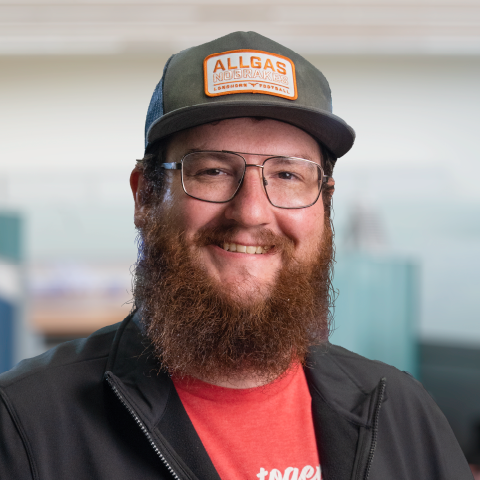 Parker Dillmann
Parker is an Electrical Engineer with backgrounds in Embedded System Design and Digital Signal Processing. He got his start in 2005 by hacking Nintendo consoles into portable gaming units. The following year he designed and produced an Atari 2600 video mod to allow the Atari to display a crisp, RF fuzz free picture on newer TVs. Over a thousand Atari video mods where produced by Parker from 2006 to 2011 and the mod is still made by other enthusiasts in the Atari community.
In 2006, Parker enrolled at The University of Texas at Austin as a Petroleum Engineer. After realizing electronics was his passion he switched majors in 2007 to Electrical and Computer Engineering. Following his previous background in making the Atari 2600 video mod, Parker decided to take more board layout classes and circuit design classes. Other areas of study include robotics, microcontroller theory and design, FPGA development with VHDL and Verilog, and image and signal processing with DSPs. In 2010, Parker won a Ti sponsored Launchpad programming and design contest that was held by the IEEE CS chapter at the University. Parker graduated with a BS in Electrical and Computer Engineering in the Spring of 2012.
In the Summer of 2012, Parker was hired on as an Electrical Engineer at Dynamic Perception to design and prototype new electronic products. Here, Parker learned about full product development cycles and honed his board layout skills. Seeing the difficulties in managing operations and FCC/CE compliance testing, Parker thought there had to be a better way for small electronic companies to get their product out in customer's hands.
Parker also runs the blog, longhornengineer.com, where he posts his personal projects, technical guides, and appnotes about board layout design and components.
Stephen Kraig
Stephen Kraig began his electronics career by building musical oriented circuits in 2003. Stephen is an avid guitar player and, in his down time, manufactures audio electronics including guitar amplifiers, pedals, and pro audio gear. Stephen graduated with a BS in Electrical Engineering from Texas A&M University.
Special thanks to whixr over at Tymkrs for the intro and outro!