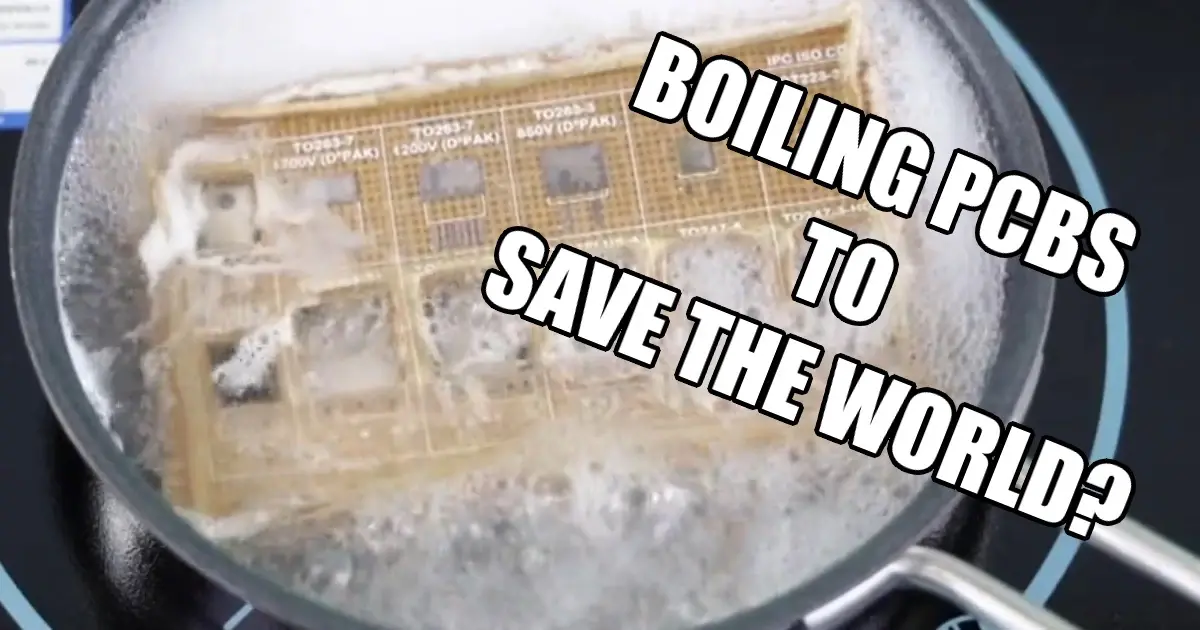 Related Topics
We kick off this week with a timely discussion of whether you can cook food on the engine of your car; how hot would your exhaust pipes even need to be?
Stephen's CNC steps closer to being completed! Parker receives a newsletter that has the simplest SMT component in the world.
They may be known for being electrical engineers but on this episode, Parker and Stephen dig into the more mechanical aspects of their current projects
Other Resources
September 1, 2023, Episode #393
Parker and Stephen discuss Infineon's use of recyclable PCBs from Jiva Materials to create a soluboard, a recyclable and biodegradable PCB substrate and its ecological and efficiency implications, an examination of the new Arduino Uno, which replaces the ATMEGA328P with two new models, Minima and Wifi, plus a CNC update and an extended meditation on saw blades and what they can and cannot actually cut.
Infineon uses recyclable PCBs from Jiva Materials
The fibers are natural and have a lower impact than traditional glass based fibers.

7.1kg and the carbon footprint of one square meter of standard FR-4 PCB is estimated to be 17.7kg.
Does anyone really know what "carbon footprint" means?

The non-toxic polymer that binds the fibers dissolves when immersed in hot water, leaving only compostable organic material. The polymer in the water can be disposed of in normal waste water.

7.1kg and the carbon footprint of one square meter of standard FR-4 PCB is estimated to be 17.7kg.
A 60% waste reduction
Electronic devices can last FOREVER
Bad reviews vs. pollution vs. boiling the boards vs. useless promo items
Jiva Materials
Compatibility with current PCB Assembly processes
Repair, don't replace!
Hoping for some Jiva experimentation
Board Mould
Mmmm, PCB soup…
Making puzzle badges but also, BOIL YOUR BADGE
But is the PCB Spaceworthy?
New Arduino Uno:
The ATMEGA328P is no more! Replaced with a 32-bit ARM Cortex M4.
Comes in two flavors:

Minima which looks to just be the MCU and supporting hardware.
WiFi which has 2.4Ghz capabilities and a LED Matrix?

The Minima has a proper SWD debug connector where the WiFi version does not?
Gripes with Arduino
Super crisp silkscreening
USB and HID Support
Raspberry Pie has bit the bullet
Once Year Since the CNC Project Began: An Update
We are cutting!
Getting garbage plywood and the state of Baltic Birch
Building the interior of the box truck
Always find a local source
Using the wrong blade can feel so right
SAW (blades)
Metal and wood and cold cuts
WARNING: PODCAST DANGER ZONE AHEAD
Good links:
About the Hosts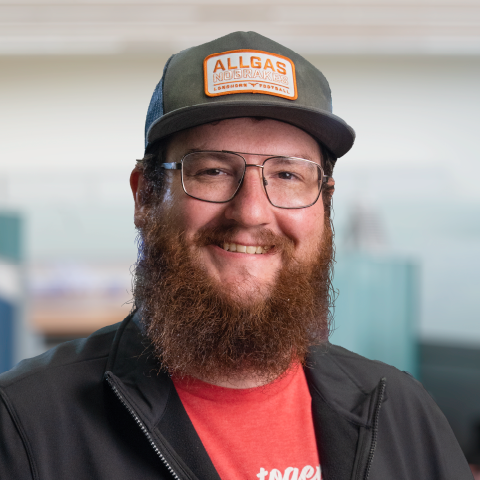 Parker Dillmann
Parker is an Electrical Engineer with backgrounds in Embedded System Design and Digital Signal Processing. He got his start in 2005 by hacking Nintendo consoles into portable gaming units. The following year he designed and produced an Atari 2600 video mod to allow the Atari to display a crisp, RF fuzz free picture on newer TVs. Over a thousand Atari video mods where produced by Parker from 2006 to 2011 and the mod is still made by other enthusiasts in the Atari community.
In 2006, Parker enrolled at The University of Texas at Austin as a Petroleum Engineer. After realizing electronics was his passion he switched majors in 2007 to Electrical and Computer Engineering. Following his previous background in making the Atari 2600 video mod, Parker decided to take more board layout classes and circuit design classes. Other areas of study include robotics, microcontroller theory and design, FPGA development with VHDL and Verilog, and image and signal processing with DSPs. In 2010, Parker won a Ti sponsored Launchpad programming and design contest that was held by the IEEE CS chapter at the University. Parker graduated with a BS in Electrical and Computer Engineering in the Spring of 2012.
In the Summer of 2012, Parker was hired on as an Electrical Engineer at Dynamic Perception to design and prototype new electronic products. Here, Parker learned about full product development cycles and honed his board layout skills. Seeing the difficulties in managing operations and FCC/CE compliance testing, Parker thought there had to be a better way for small electronic companies to get their product out in customer's hands.
Parker also runs the blog, longhornengineer.com, where he posts his personal projects, technical guides, and appnotes about board layout design and components.
Stephen Kraig
Stephen Kraig began his electronics career by building musical oriented circuits in 2003. Stephen is an avid guitar player and, in his down time, manufactures audio electronics including guitar amplifiers, pedals, and pro audio gear. Stephen graduated with a BS in Electrical Engineering from Texas A&M University.