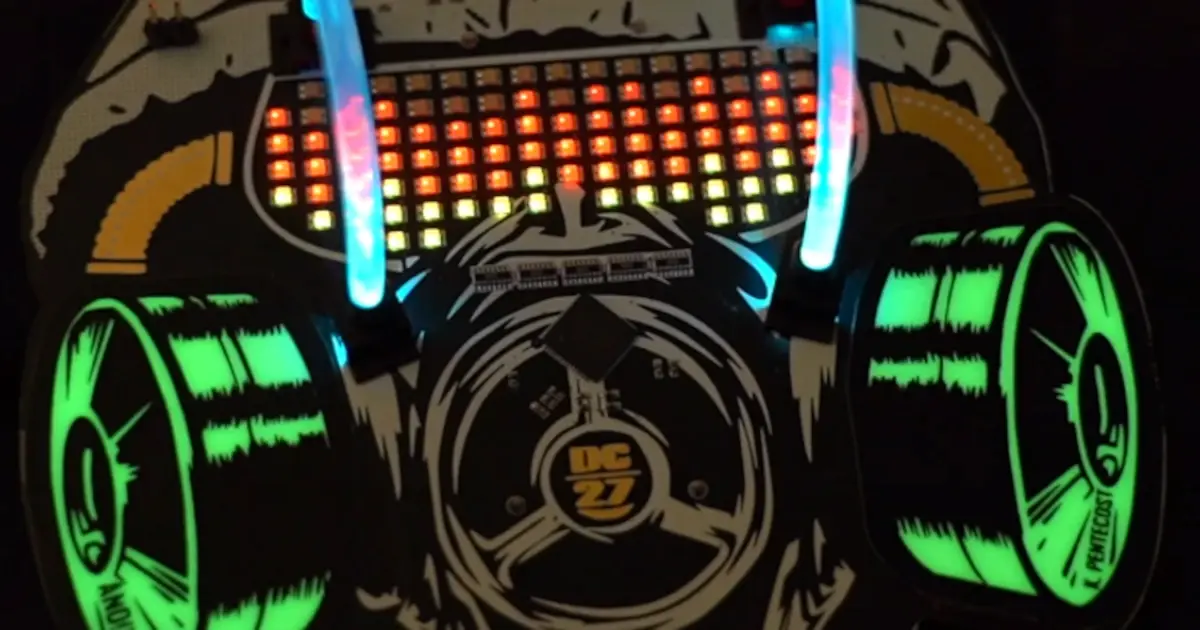 Related Topics
Join us as we chat with Hyr0n and Zapp from AND!XOR Group about their iconic badges for DEF CON 31.
Zapp and Hyr0n of AND!XOR join Cr4bf04m and Bl1tz to talk about Badge Engineering and the Espressif ESP-32.
AND!XOR comes to Texas to talk about #Badgelife, the craziness of DEFCON, and their new badge design.
Other Resources
July 21, 2019, Episode #183
Zapp Brannigan returns on the podcast to discuss the latest in AND!XOR #Badgelife Design Elements!
The MacroFab Engineering Podcast Design Contest sponsored by Mouser Electronics currently going on! The topic is Useless Machines! We have cash prizes up to $1000 for the winners. The deadline is August 10th and it is closing fast! Here's more information!
Was on previous podcast episodes:
Badges?

AND!XOR Badge is going to be free to people at the conference thanks to sponsors and philanthropists
Design elements – dithered silk, exposed copper, light pipes
Major hardware elements
FT2232 Hardware Hacking Swiss Army Knife
Really cool Hackaday article covering the Badge and SAOs
CrabFoam
Blitz
MacroAmp is complete

Built and functioning
Bad datasheets – Dont trust footprints

Design Contest Enclosure for Trophy

Overly beefy
Made from a piece of 10" x 36" x 0.25"
R.F.O.
Visit our Public Slack Channel and join the conversation in between episodes!
About the Hosts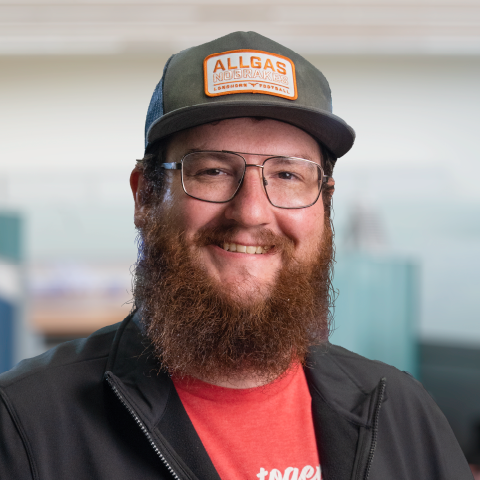 Parker Dillmann
Parker is an Electrical Engineer with backgrounds in Embedded System Design and Digital Signal Processing. He got his start in 2005 by hacking Nintendo consoles into portable gaming units. The following year he designed and produced an Atari 2600 video mod to allow the Atari to display a crisp, RF fuzz free picture on newer TVs. Over a thousand Atari video mods where produced by Parker from 2006 to 2011 and the mod is still made by other enthusiasts in the Atari community.
In 2006, Parker enrolled at The University of Texas at Austin as a Petroleum Engineer. After realizing electronics was his passion he switched majors in 2007 to Electrical and Computer Engineering. Following his previous background in making the Atari 2600 video mod, Parker decided to take more board layout classes and circuit design classes. Other areas of study include robotics, microcontroller theory and design, FPGA development with VHDL and Verilog, and image and signal processing with DSPs. In 2010, Parker won a Ti sponsored Launchpad programming and design contest that was held by the IEEE CS chapter at the University. Parker graduated with a BS in Electrical and Computer Engineering in the Spring of 2012.
In the Summer of 2012, Parker was hired on as an Electrical Engineer at Dynamic Perception to design and prototype new electronic products. Here, Parker learned about full product development cycles and honed his board layout skills. Seeing the difficulties in managing operations and FCC/CE compliance testing, Parker thought there had to be a better way for small electronic companies to get their product out in customer's hands.
Parker also runs the blog, longhornengineer.com, where he posts his personal projects, technical guides, and appnotes about board layout design and components.
Stephen Kraig
Stephen Kraig began his electronics career by building musical oriented circuits in 2003. Stephen is an avid guitar player and, in his down time, manufactures audio electronics including guitar amplifiers, pedals, and pro audio gear. Stephen graduated with a BS in Electrical Engineering from Texas A&M University.