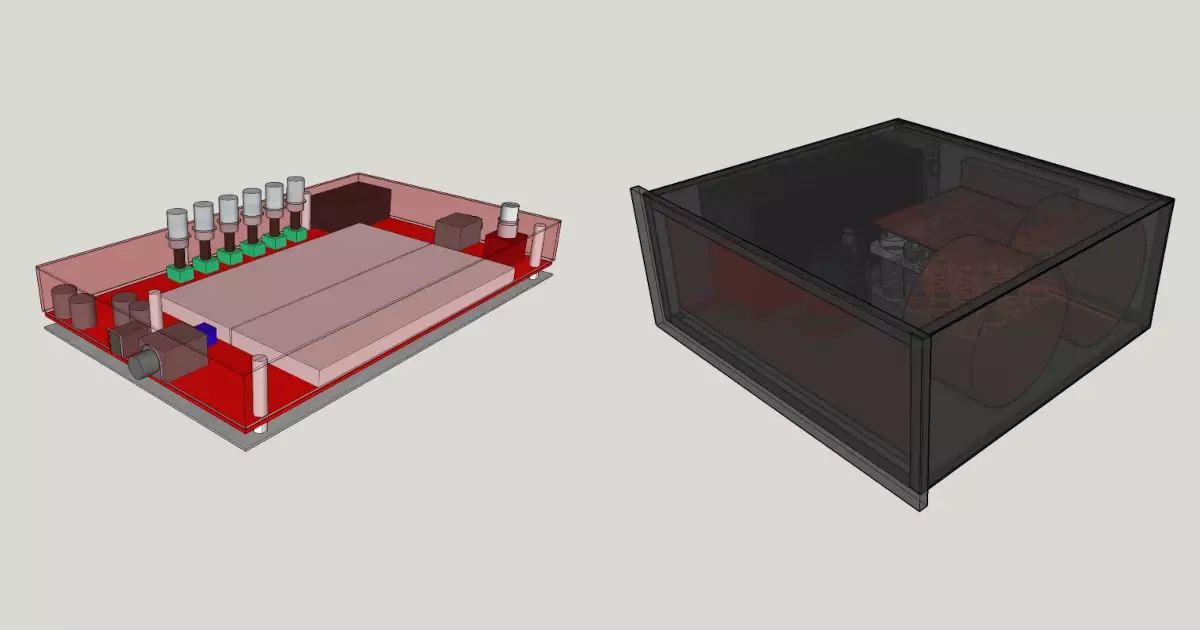 Related Topics
Ethernet vs USB? Which is better for communicating and automating test equipment and devices? Is it easy to implement Ethernet on an embedded system?
What are the common Design Rule Check errors that Parker and Stephen see as Contract Manufacturers? Are these DRC errors the ones that you run into?
On this episode, Parker sifts through marketing gimmicks for component ratings and Stephen discusses dual rail power supply designs.
Other Resources
March 25, 2016, Episode #8
Stephen and Parker discuss how the digital and analog side of the SSPS will work and interface with each other.
Stephen and Parker do a live discussion on how the digital and analog side of the Super Simple Power Supply will interface with each other. MultiSim has been a huge part in simulating the power supply design.
Stephen has a new blog post about the Super Simple Power Supply.
Parker has the 3D layout of the Super Simple Power Supply and the FX Dev board enclosure done. He still needs to draw up the mechanical drawing to send off to the machine shop. See Figure 1 for the 3D layout.
Stephen built a discrete opamp built into a standard DIP-8 package. The opamp is designed for audio applications and Stephen wants to build a guitar effect pedal with them. See Figure 2 for the board. The files can be found on the MacroFab github account.
Parker wants to try to build a discrete 555 timer inspired from Stephen's opamp. Smallest BJT Parker can find is the 2SCR523V1T2L which is a DFN style package with a physical size is 0.8mm x 0.6mm x 0.35mm.
Microchip publishes USB Mass Storage Loader that allows programing PICs by dropping the .HEX file into a "thumb drive" style drive. Uses 2 MCUs. One is the bridge and programs the second MCU.
Microchip changed the MPLAB logo again.
Researchers at the Center for Neuroprosthetics at the École Polytechnique Fédérale de Lausanne (Parker couldn't pronounce this) developed a partially solid and partially liquid alloy made from gallium and gold. This material is flexable and bonds to silicon. This allows super flexible circuits. Blinky party balloons are the way for the future!
Parker's mother owns a Lumee. It is a LED "selfie" cellphone case. Has blinky leds gone to far?
There is an internet poll to vote on the new name of a $288M Arctic research vessel. Current winner of the poll is "RRS Boaty McBoatface". Never let the internet name anything.
Speaking of the internet ruining things, Microsoft created a new AI called TayTweets to help improve their automated call responses. The internet turned it from an innocent teenage to a something a little more obscene in 24 hours. AI testing or social experiment?
About the Hosts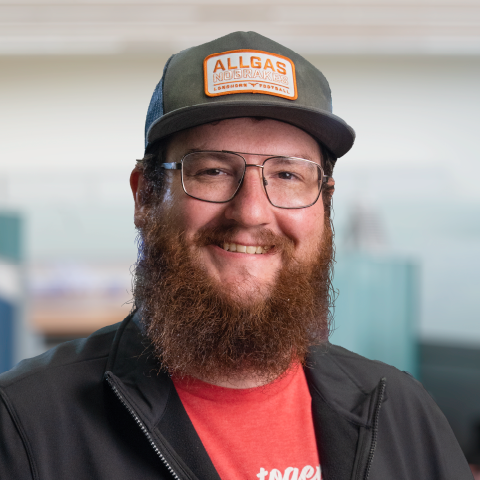 Parker Dillmann
Parker is an Electrical Engineer with backgrounds in Embedded System Design and Digital Signal Processing. He got his start in 2005 by hacking Nintendo consoles into portable gaming units. The following year he designed and produced an Atari 2600 video mod to allow the Atari to display a crisp, RF fuzz free picture on newer TVs. Over a thousand Atari video mods where produced by Parker from 2006 to 2011 and the mod is still made by other enthusiasts in the Atari community.
In 2006, Parker enrolled at The University of Texas at Austin as a Petroleum Engineer. After realizing electronics was his passion he switched majors in 2007 to Electrical and Computer Engineering. Following his previous background in making the Atari 2600 video mod, Parker decided to take more board layout classes and circuit design classes. Other areas of study include robotics, microcontroller theory and design, FPGA development with VHDL and Verilog, and image and signal processing with DSPs. In 2010, Parker won a Ti sponsored Launchpad programming and design contest that was held by the IEEE CS chapter at the University. Parker graduated with a BS in Electrical and Computer Engineering in the Spring of 2012.
In the Summer of 2012, Parker was hired on as an Electrical Engineer at Dynamic Perception to design and prototype new electronic products. Here, Parker learned about full product development cycles and honed his board layout skills. Seeing the difficulties in managing operations and FCC/CE compliance testing, Parker thought there had to be a better way for small electronic companies to get their product out in customer's hands.
Parker also runs the blog, longhornengineer.com, where he posts his personal projects, technical guides, and appnotes about board layout design and components.
Stephen Kraig
Stephen Kraig began his electronics career by building musical oriented circuits in 2003. Stephen is an avid guitar player and, in his down time, manufactures audio electronics including guitar amplifiers, pedals, and pro audio gear. Stephen graduated with a BS in Electrical Engineering from Texas A&M University.
Special thanks to whixr over at Tymkrs for the intro and outro!