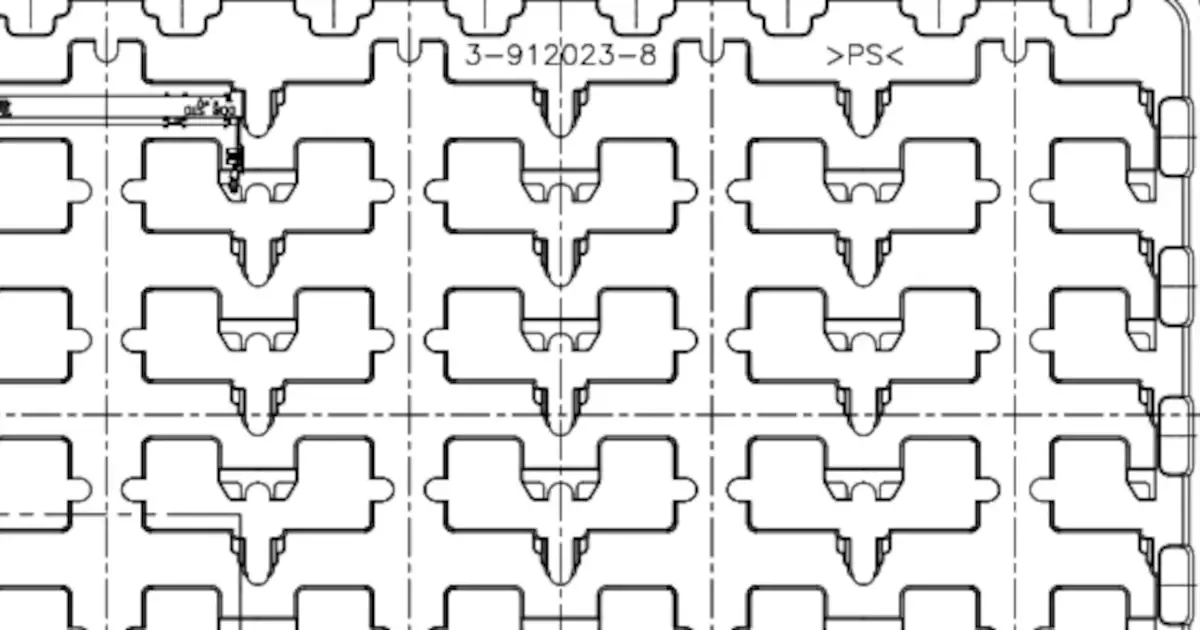 MacroFab Engineering Podcast #62
Yo Ho Ho and a Technological Bottle of Rum
Related Topics
This week's topics are: Porsche's Synthetic Gasoline, Record Chip Manufacturing Sales for the year 2022, and the Raspberry_Pi Social Media Firestorm.
A light at the end of the Supply Chain tunnel? IC manufacturers are spinning up new fabs in the United States but are they going to solve the crisis?
PCB serial numbering? Parker and Stephen cover their thoughts on applying a unique identifier to PCBs in production for inventory and testing control.
Other Resources
April 7, 2017, Episode #62
Parker and Stephen talk about the RPI3 CM project and Stephen throws down a design challenge!
If you enjoy listening to MEP, please let others know about us! Tell a coworker, loved one, friend, or share it on "social media".  We might reward your love for us by sending you a free koozie! Tell others how much you love us, then send us an email to podcast@macrofab.com with the codeword that we'll mention during the show, plus your mailing address. Each show has a different codeword, so keep an ear out!
MacroFab and Mouser Electronics have teamed up to create a free monthly meetup in Houston (April 26th) for anyone involved with hardware & electronics engineering or manufacturing. Hosted on the last Wednesday of every month, these meetups are designed to build a community of professionals who want to learn from one another, gain new insights on emerging electronics technologies, and expand their network.

What to expect

 Networking
Fireside chats with Q&A
Individual project sharing and discussion
Door prizes
Refreshments

Parker has been working on the next step of the RPI3 LVDS project.

Pinout the SODIMM connector for the RPI3 Compute Module. See Figure 1.

Part number 1473149-4 by TE Connectivity
LVDS DS90C365A IC is net listed up
Trying to use the PWM function to control the backlight of the LCD.

GPIO40 is PWM0 on the RPI3

Still to be done

Power 1.8V, 3.3V, 12V
SD card
HDMI
USB and a USB Hub
Break out all the pins
Test points for clk signals and data streams

Stephen has a challenge for the listeners.

Goal: Design for a ring of LEDs that surround a control knob on a synthesizer and light up according to the position of the knob
Requirements

The circuit must connect to a potentiometer (this can be a dual gang version) example: rv16a01f
The ring of LEDs must be centered on a 12mm radius around the potentiometer.
Whole circuit must not be larger 1.2" W x 1.2"H x 1.2"D
PCB can solder directly to pins on potentiometer
Multiple PCBs is acceptable if needed
Color of the LEDs does not matter although green or red is preferable
Number of LEDs is 16 minimum and 32 maximum
LEDs are arranged on a 300 degree arc (potentiometer has 300 degrees of rotation) starting at 240 degrees and ending at -60 degrees
The circuit will receive external 5V power so it must have through hole pads for power and gnd
CHEAP CHEAP CHEAP! Do this for as cheap as possible

Rapid Fire Opinion (RFOs)

Revealing Capcom's Custom Silicon Security – Hackaday

Capcom developed their arcade boards to die with their secrets through a "suicide" system. System name CPS2
Basically all the game code was encrypted and the key was stored in volatile ram kept alive by a battery.
Reminds Parker of the reflow oven that MacroFab currently use.

NXP chip checks your booze – Electronics Weekly

The Tag uses NXP's NTAG 213 Tag Tamper technology which checks the origin of the bottle, detects if the bottle has been opened, and creates an URL for the bottle.
Stick it on, and if someone tries to remove it, the NFC chip will separate from the tag, rendering it unusable.
Example Tag that uses the NTAG213

IoT Startup Bricks Customers Garage Door Intentionally – Hack A Day

Garadget remotely bricked an unhappy customer's WiFi garage door for giving a bad Amazon review and being rude to company reps.
"Technically there is no bricking, though," the rep replied. "No changes are made to the hardware or the firmware of the device, just denied use of company servers."
What happens when this fine firm to go bankrupt? Do all their openers stop working?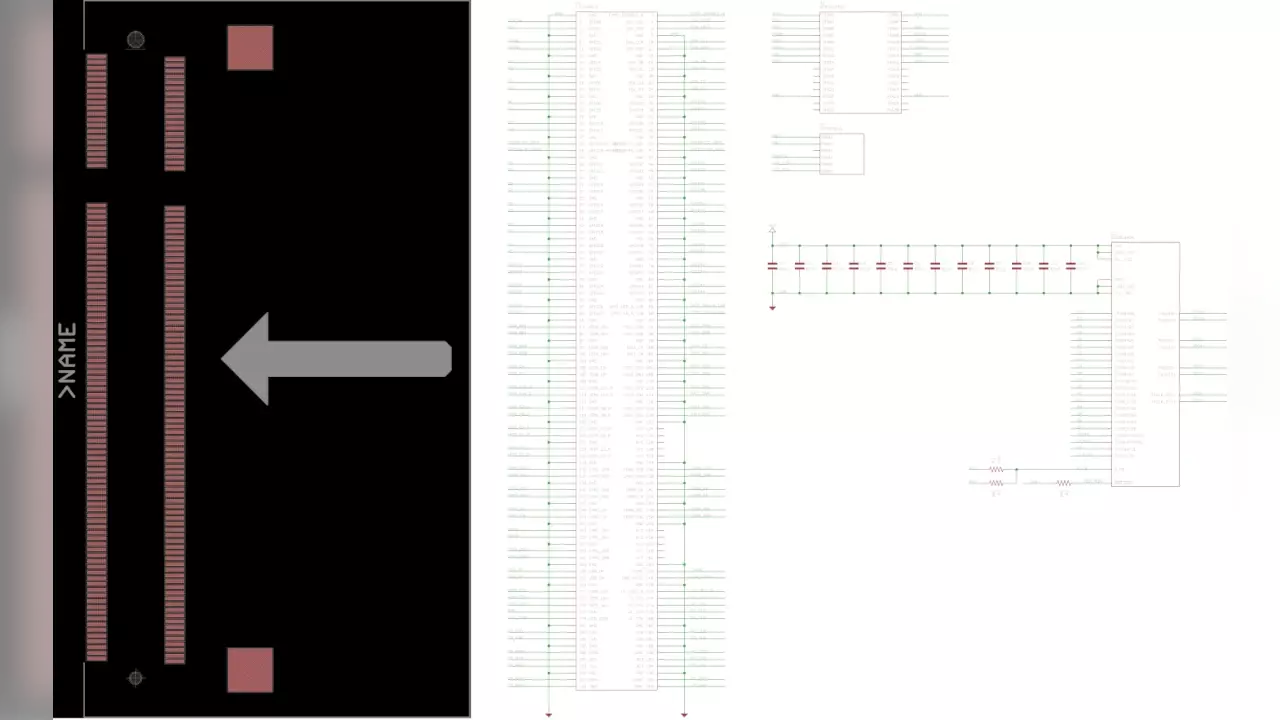 About the Hosts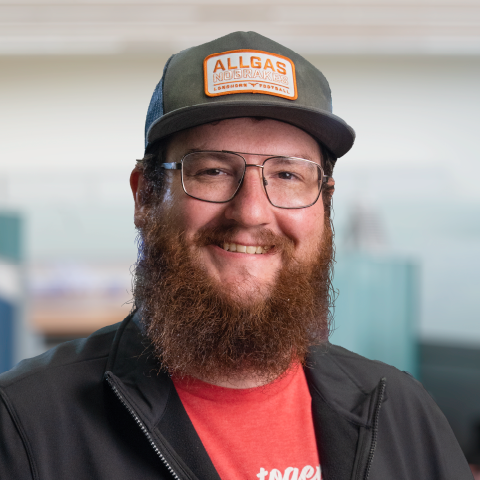 Parker Dillmann
Parker is an Electrical Engineer with backgrounds in Embedded System Design and Digital Signal Processing. He got his start in 2005 by hacking Nintendo consoles into portable gaming units. The following year he designed and produced an Atari 2600 video mod to allow the Atari to display a crisp, RF fuzz free picture on newer TVs. Over a thousand Atari video mods where produced by Parker from 2006 to 2011 and the mod is still made by other enthusiasts in the Atari community.
In 2006, Parker enrolled at The University of Texas at Austin as a Petroleum Engineer. After realizing electronics was his passion he switched majors in 2007 to Electrical and Computer Engineering. Following his previous background in making the Atari 2600 video mod, Parker decided to take more board layout classes and circuit design classes. Other areas of study include robotics, microcontroller theory and design, FPGA development with VHDL and Verilog, and image and signal processing with DSPs. In 2010, Parker won a Ti sponsored Launchpad programming and design contest that was held by the IEEE CS chapter at the University. Parker graduated with a BS in Electrical and Computer Engineering in the Spring of 2012.
In the Summer of 2012, Parker was hired on as an Electrical Engineer at Dynamic Perception to design and prototype new electronic products. Here, Parker learned about full product development cycles and honed his board layout skills. Seeing the difficulties in managing operations and FCC/CE compliance testing, Parker thought there had to be a better way for small electronic companies to get their product out in customer's hands.
Parker also runs the blog, longhornengineer.com, where he posts his personal projects, technical guides, and appnotes about board layout design and components.
Stephen Kraig
Stephen Kraig began his electronics career by building musical oriented circuits in 2003. Stephen is an avid guitar player and, in his down time, manufactures audio electronics including guitar amplifiers, pedals, and pro audio gear. Stephen graduated with a BS in Electrical Engineering from Texas A&M University.
Special thanks to whixr over at Tymkrs for the intro and outro!