Related Topics
On this episode, Parker sifts through marketing gimmicks for component ratings and Stephen discusses dual rail power supply designs.
PCB serial numbering? Parker and Stephen cover their thoughts on applying a unique identifier to PCBs in production for inventory and testing control.
On this Episode, Parker and Stephen talk about silkscreen markings on diodes and tracking beer drinking.
Other Resources
March 4, 2016, Episode #5
Stephen builds a 16bit A/D D/A board with a MAX5217BGUA+ and MAX11100EUB+.
Parker ordered all the parts for the SAIM this week. The v-slot rails and brackets from OpenBuild,iES-1706 servos from Leadshine, and 3D printed parts from Shapeways.
MacroFab uses 3D printed parts to make custom spacers and tooling for assembly of PCB boards.
Parker will be adding acceleration to the motor controller code to make sure the SAIM does not jerk around too much. Maximum Smoothness as Stephen puts it.
Stephen has been working more on the FX Dev Board. The board has a couple different power rails. It has +15VDC, -15VDC, an adjustable +9VDC and a half rail that tracks the +9VDC rail. The half rail uses a voltage divider for the reference voltage and is powered by an opamp. See Figure 2.
The 16in/16out board that Stephen made has a 16bit A/D and a 16bit D/A on it. MAX5217BGUA+ and MAX11100EUB+. One uses I2C and the other uses 3 wire spi which Parker thinks is unfortunate. See Figure 2.
Stephen has some old mylar 60's era caps that his mentor in junior high gave to him. They are 500pF caps.
The Super Simple Power Supply has not had a lot of work done on it this week. Parker has started working on the front control panel. Block diagram of the design is done. See Figure 3.
SSPS with IoT? Who would follow a twitter account of a power supply? Parker would.
Big Ben clock in London is tilting? Parker measures the picture the newspaper posted and it shows the tower tilting at 3 degrees instead of the 0.26 degrees the engineers say its tilted.
KORG and Noritake release the Nutube datasheet. Stephen is stoked to say the least. It is not vaporware as Parker thought.
Parker suggests they design an iPhone case that has one of these tubes in it for a headphone amp.
Raspberry Pi 3 was released this week. Built in WiFi, Bluetooth 4.0, and a beefy 64-bit ARM A53. Runs at 1.2GHz. Parker says if a computer can't run beefy web apps it is worthless. RPI2 was enough power.
Stephen likes DOOM PI
Students at MIT develop a kind of Sensor Tape. It has a ATmega328P, a couple sensors, and blinking LEDs. LEDs are important says, Parker. Arduino friendly and all those things. Parker is going to look into what it will take to make some.
Hernando Barragán wrote an article about the early history of Wiring and how it led to the Arduino environment. Parker really likes the hardware aspect of the article and what could have been for Parallax and Microchip if they had open source tool chains in the mid and early 00's.
About the Hosts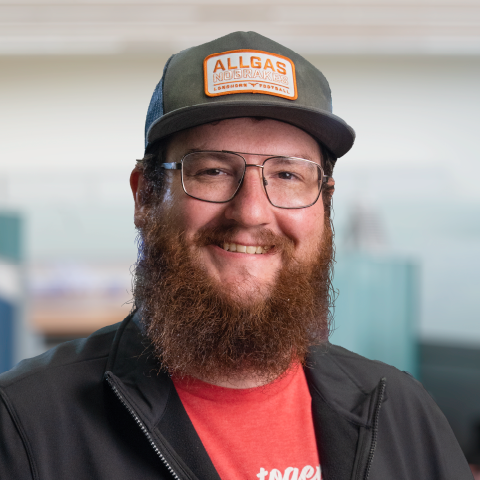 Parker Dillmann
Parker is an Electrical Engineer with backgrounds in Embedded System Design and Digital Signal Processing. He got his start in 2005 by hacking Nintendo consoles into portable gaming units. The following year he designed and produced an Atari 2600 video mod to allow the Atari to display a crisp, RF fuzz free picture on newer TVs. Over a thousand Atari video mods where produced by Parker from 2006 to 2011 and the mod is still made by other enthusiasts in the Atari community.
In 2006, Parker enrolled at The University of Texas at Austin as a Petroleum Engineer. After realizing electronics was his passion he switched majors in 2007 to Electrical and Computer Engineering. Following his previous background in making the Atari 2600 video mod, Parker decided to take more board layout classes and circuit design classes. Other areas of study include robotics, microcontroller theory and design, FPGA development with VHDL and Verilog, and image and signal processing with DSPs. In 2010, Parker won a Ti sponsored Launchpad programming and design contest that was held by the IEEE CS chapter at the University. Parker graduated with a BS in Electrical and Computer Engineering in the Spring of 2012.
In the Summer of 2012, Parker was hired on as an Electrical Engineer at Dynamic Perception to design and prototype new electronic products. Here, Parker learned about full product development cycles and honed his board layout skills. Seeing the difficulties in managing operations and FCC/CE compliance testing, Parker thought there had to be a better way for small electronic companies to get their product out in customer's hands.
Parker also runs the blog, longhornengineer.com, where he posts his personal projects, technical guides, and appnotes about board layout design and components.
Stephen Kraig
Stephen Kraig began his electronics career by building musical oriented circuits in 2003. Stephen is an avid guitar player and, in his down time, manufactures audio electronics including guitar amplifiers, pedals, and pro audio gear. Stephen graduated with a BS in Electrical Engineering from Texas A&M University.
Special thanks to whixr over at Tymkrs for the intro and outro!