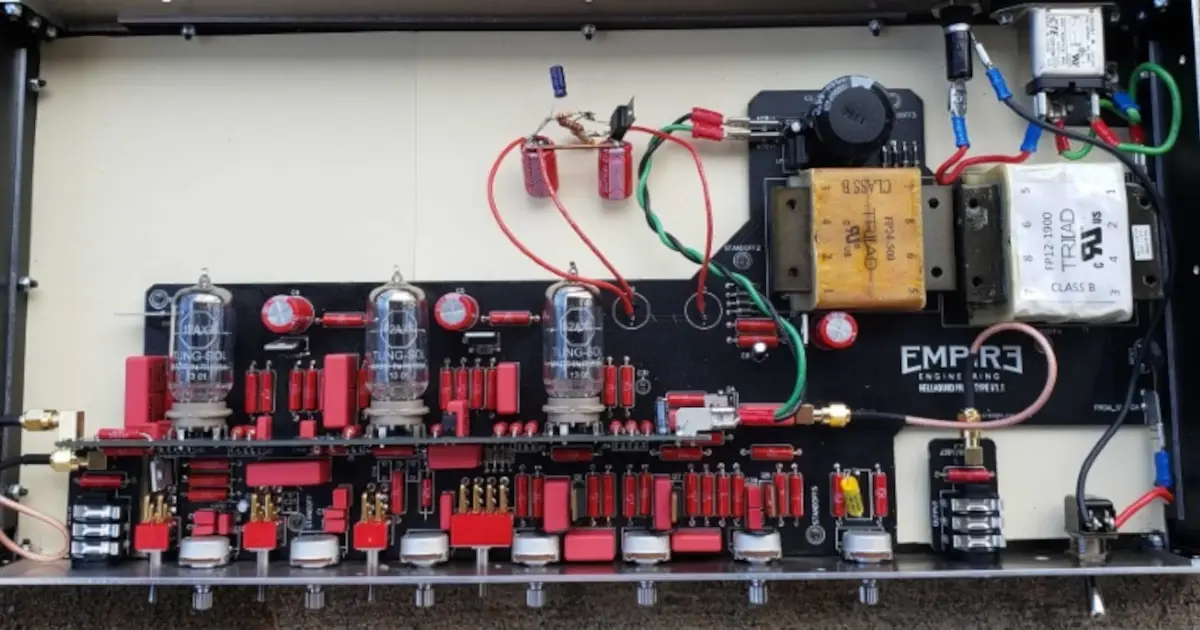 Related Topics
A decade after graduating college, Stephen finally did a differential equation for his job! That is some real engineering I tell you what.
The PinoTaur has reached production status but not without supply chain issues..OF COURSE! Bonus discussion about thermal management for PCBA.
Is there a statue of limitations on open source hardware projects? This week, Stephen and Parker dive into what open source means for both of them.
Other Resources
January 1, 2020, Episode #205
Lets bring in the new 2020 year with a MacroFab platform update for PCB Specifications and Hellhound preamps! Thanks to all our listeners and guests!
Parker
MacroFab PCB Specification Update

PCBs now have advanced PCB specifications
Stack Ups
Advanced Via management
UL Logo control
Surface Finish

PinoTaur REV 2 PCBs arrive 

Assembled Soon to a pick and place near you
Stephen
Hellhound preamp Episode 199

Doing a partial product design prototype. Split into two.
Back to back transformer design works well but has some unpredictable operation

The primaries are not regulated as well as the secondaries

Looked at the 4 band equalizer on my scope and compared to the SPICE simulations

Almost 1:1 with simulation

$10 dollar switch

Alternative?
1004P6T1B4M7RE
Rapid Fire Opinion
Our favorite podcast episodes of 2019?
Thank you so much to our guests that have joined us on the podcast!

Ben Heckendorn
Chris Kraft
Cliff Schecht
Jason Cerundolo
Al Williams
Christopher Howell
Phil Bresnahan
Dillon Nichols
Ken and Chip Gracey
Kevin Beller
Danny Rankin
Roz
Nickolas Peter Chelyapov
Chrissy Meyer
Greg Paulsen
Shruthi Soora
Gerard Hayes
Zapp, Hyron, and the AND!XOR Team
Joe Grand
Mike Geyer
Jeff Garoon
Daniel Hienzsch
David Guiness
About the Hosts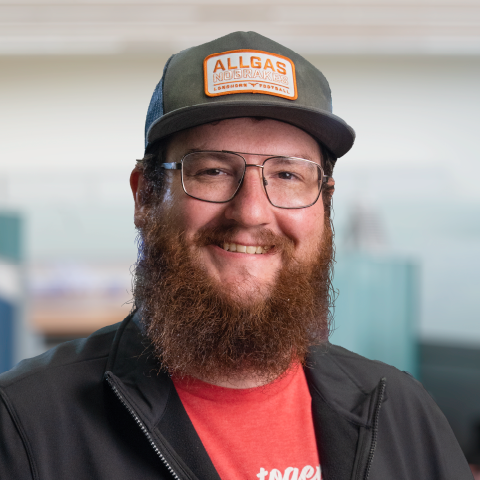 Parker Dillmann
Parker is an Electrical Engineer with backgrounds in Embedded System Design and Digital Signal Processing. He got his start in 2005 by hacking Nintendo consoles into portable gaming units. The following year he designed and produced an Atari 2600 video mod to allow the Atari to display a crisp, RF fuzz free picture on newer TVs. Over a thousand Atari video mods where produced by Parker from 2006 to 2011 and the mod is still made by other enthusiasts in the Atari community.
In 2006, Parker enrolled at The University of Texas at Austin as a Petroleum Engineer. After realizing electronics was his passion he switched majors in 2007 to Electrical and Computer Engineering. Following his previous background in making the Atari 2600 video mod, Parker decided to take more board layout classes and circuit design classes. Other areas of study include robotics, microcontroller theory and design, FPGA development with VHDL and Verilog, and image and signal processing with DSPs. In 2010, Parker won a Ti sponsored Launchpad programming and design contest that was held by the IEEE CS chapter at the University. Parker graduated with a BS in Electrical and Computer Engineering in the Spring of 2012.
In the Summer of 2012, Parker was hired on as an Electrical Engineer at Dynamic Perception to design and prototype new electronic products. Here, Parker learned about full product development cycles and honed his board layout skills. Seeing the difficulties in managing operations and FCC/CE compliance testing, Parker thought there had to be a better way for small electronic companies to get their product out in customer's hands.
Parker also runs the blog, longhornengineer.com, where he posts his personal projects, technical guides, and appnotes about board layout design and components.
Stephen Kraig
Stephen Kraig began his electronics career by building musical oriented circuits in 2003. Stephen is an avid guitar player and, in his down time, manufactures audio electronics including guitar amplifiers, pedals, and pro audio gear. Stephen graduated with a BS in Electrical Engineering from Texas A&M University.
Special thanks to whixr over at Tymkrs for the intro and outro!