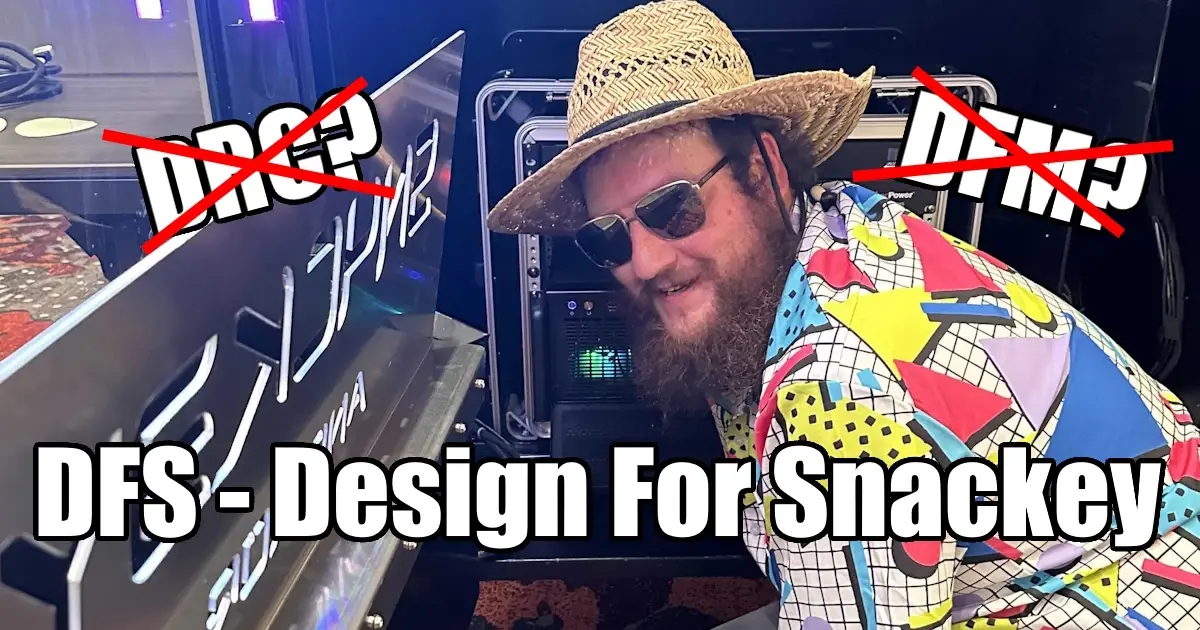 Related Topics
Join us as we chat with Hyr0n and Zapp from AND!XOR Group about their iconic badges for DEF CON 31.
Delve into the world of AI in chip design, exploring the limitations and benefits, its impact on the labor market, and the future of this technology.
This episode is all about how Project Snackey performed at Defcon 30. Come listen to what went wrong, what went right, and how people reacted to it.
Other Resources
August 18, 2023, Episode #391
This special episode is recorded at DEF CON, the annual hacker community gathering in Las Vegas. Hyr0n and Zapp from AND!XOR dive into the troubleshooting and triumphs of the Snackey vending machine project. From battling long queues to AI-enhanced innovation and mind-boggling challenges, explore the technical and creative journey behind this badge that will ignite your taste buds!
Guests:
Troubleshooting Snackey at DEF CON
Snackey was a hit! The vending machine attracted 2-hour long queues
Troubleshooting a myriad of issues from a bag of potato chips getting stuck to power and display malfunctions
A primary glitch: Snackey refused to boot up, only to discover an extension cord mistaken for the real power source
AI-Enhanced Snackey and Delving into Design
Behind the scenes, the badge's back-end infrastructure hinged on CircuitPython, while AI, including Bard and ChatGPT, played a pivotal role in certain aspects
An example of AI integration: modifying the progress bar script
AI, however, was exclusively utilized for software, not hardware components
AI came into play when a deep fake video featuring Billy Mays was created for the AND!XOR DC31 Trailer
Zapp walks us through the intricate design layers of the badge which included woodworking & laser engraving
Badge Challenges 2023
The Gopher challenge presented a blend of traditional cybersecurity tasks and connection points, offering a puzzle for attendees to decipher
A coin cell on the back of the badge transformed it into Snackey Jr. and provided some clever misdirection for those who thought it was a battery cell slot
The Pizza Emoji Challenge, with its Morse code and homage to the TV remote inventor, showcased the multifaceted nature of Snackey's puzzles
Summary/Takeaways:
A key challenge for next year will be elevating the speed of Snackey's operations to reduce wait times
The collaborative essence of DEF CON highlights the ever-evolving landscape of hacking and creative engineering
Connect with AND!XOR: