Don't Let a Complex Design Leave Your Production Stalled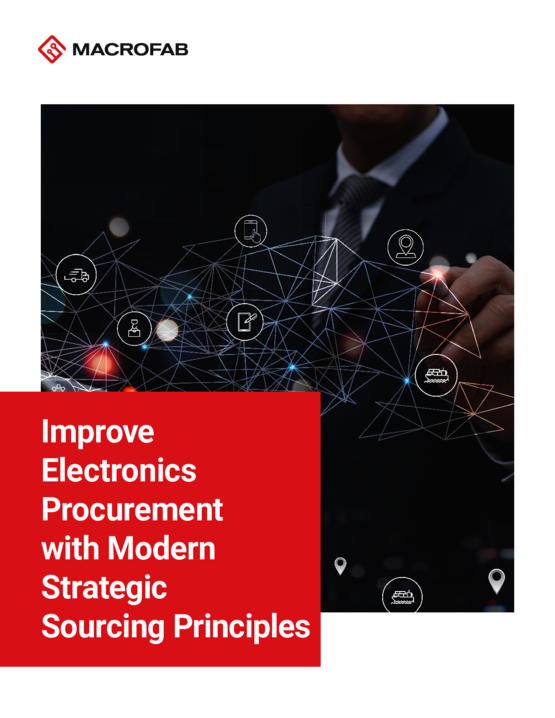 PCBA-based production requires procurement professionals to source high-quality electronic components. Superior components lead to superior goods, higher sales, and better customer service.
But quality sourcing requires a roadmap that is resilient, flexible, and agile in order to build a workable demand plan. What's the best way to get started?
Throughout this white paper, you will find information about:
How strategic sourcing differs from traditional procurement
Developing a sourcing strategy model
Identifying potential sourcing improvement areas
Insights into the benefits of outsourcing procurement
What COVID-19 has to do with today's supply chain issues
Register to Download
To download this document, please complete the form below.
What It Is
A primer on how to develop a better electronics sourcing strategy
Who It's For
Procurement teams, Supply Chain professionals
How To Use It
Improve your ability to build better strategy models, improve supplier negotiations, and achieve your goals more quickly