Securing the Nation: The Role of PCBA Manufacturing in the US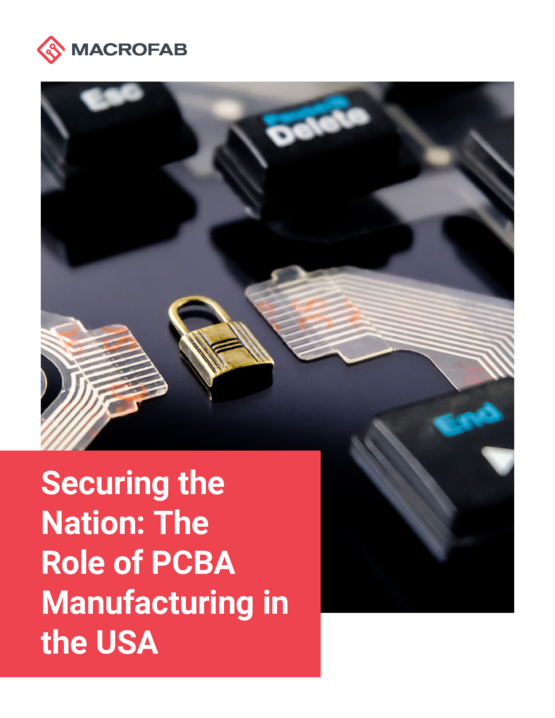 Concerned about the U.S. electronics supply chains? Discover what goes into the manufacture of commercial and defense electronics. There's more at stake here than product quality; it's also a question of national security.
Learn about the importance of microelectronics and PCBA manufacturing to everyday American life.
In this whitepaper, you'll uncover:
The close relationship between defense industrial base (DIB) supply chains and their commercial counterparts.
The pivotal role of microelectronics in powering some of our most essential technologies.
The unique challenges surrounding domestic microelectronics production.
Noteworthy recommendations from the DoD aimed at enhancing domestic electronics manufacturing and why they matter
The importance of the symbiotic relationship between domestic semiconductor fabs and U.S. PCBA manufacturing.
Read this whitepaper and gain insight into the path towards a stronger domestic electronics manufacturing industry.
Register to Download
To download this document, please complete the form below.
What It Is
A whitepaper on U.S. PCBA manufacturing's role in national security.
Who It's For
Stakeholders in defense, policy, American businesses, and domestic electronics manufacturing.
How To Use It
Provide guidance on domestic manufacturing & policies related to national security.