Find Out How To Keep Your PCBA Project On Course With Cloud Manufacturing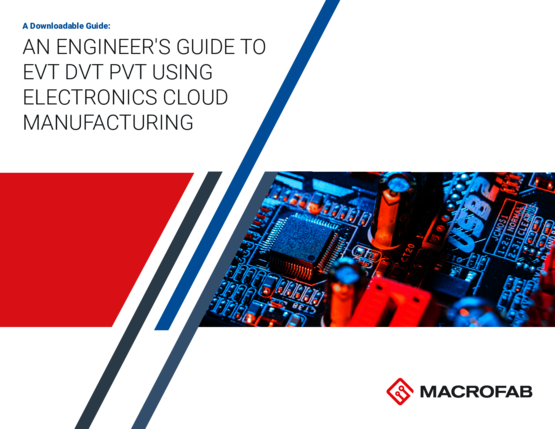 It takes a lot of time and effort to construct a ready-to-ship electronics product. MacroFab spends a lot of time helping engineers with friction points in their production process. Many of those conversations revolve around where the device is in the product maturity lifecycle. Using this guide, you will gain a deeper understanding of potential bottlenecks by exploring schedules, delays, and common workflows. In this guide, you'll find several key pieces of information and resources, including:
A stakeholder matrix, describing accountability at each design phase
An electronics design project workflow map
Schedules and reasons for delays
Prototyping bottlenecks to watch out for at every stage
Realistic outcomes for each step of the process
Register to Download
To download this document, please complete the form below.
What It Is
A brief overview of how Cloud Manufacturing simplifies prototyping
How To Use It
It can be used as a roadmap or team guide to drive better prototype outcomes