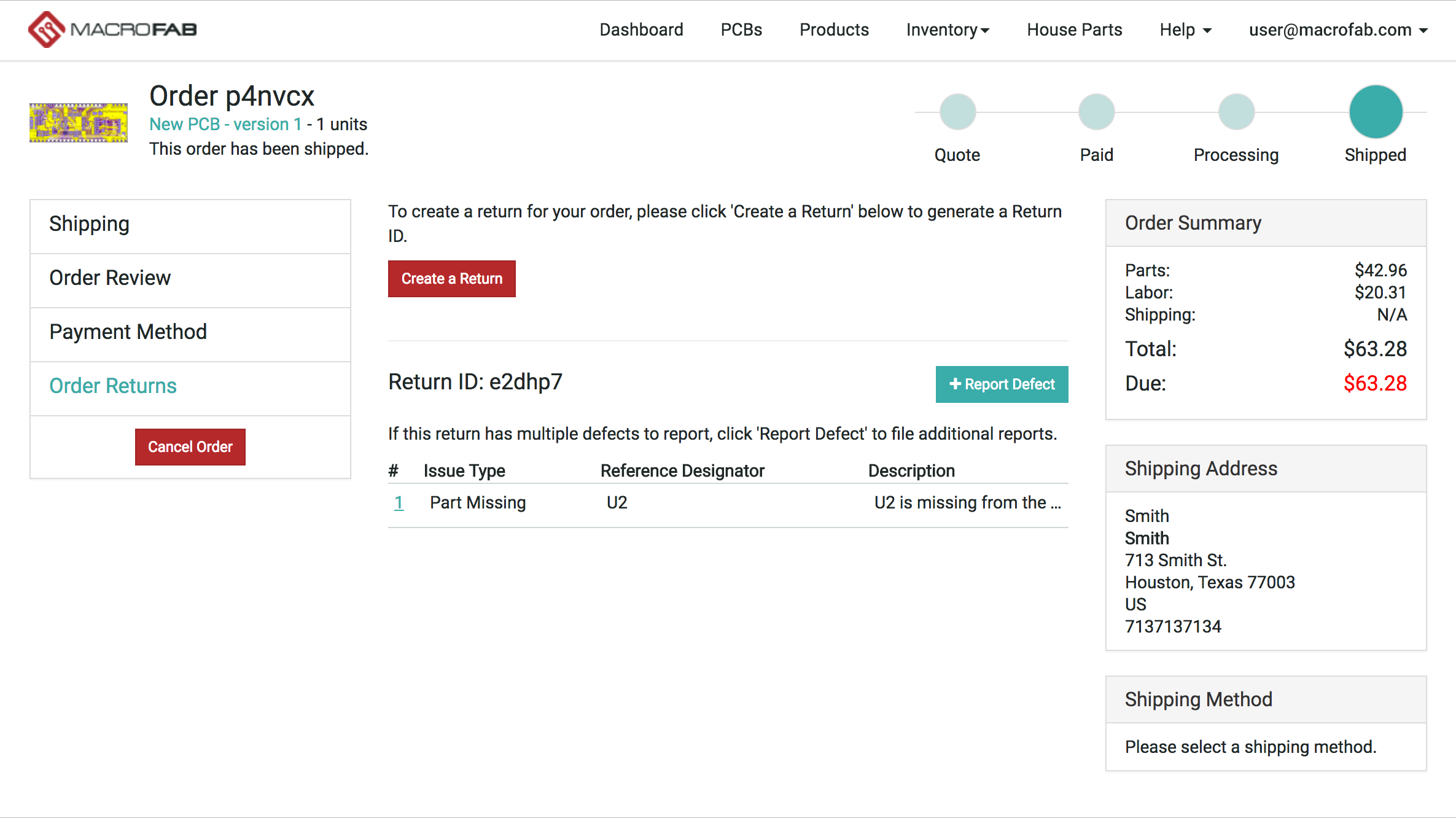 Quality is our top priority at MacroFab. We understand that designing hardware can be cumbersome and the last thing anyone wants is to discover a quality issue or to have a prototype setback due to manufacturing.
Unfortunately, issues in manufacturing can squeak through the QC process and we want to make it as easy as possible for these defects to get reported and resolved as quickly as possible. We're excited to announce a new feature to report and track an RMA.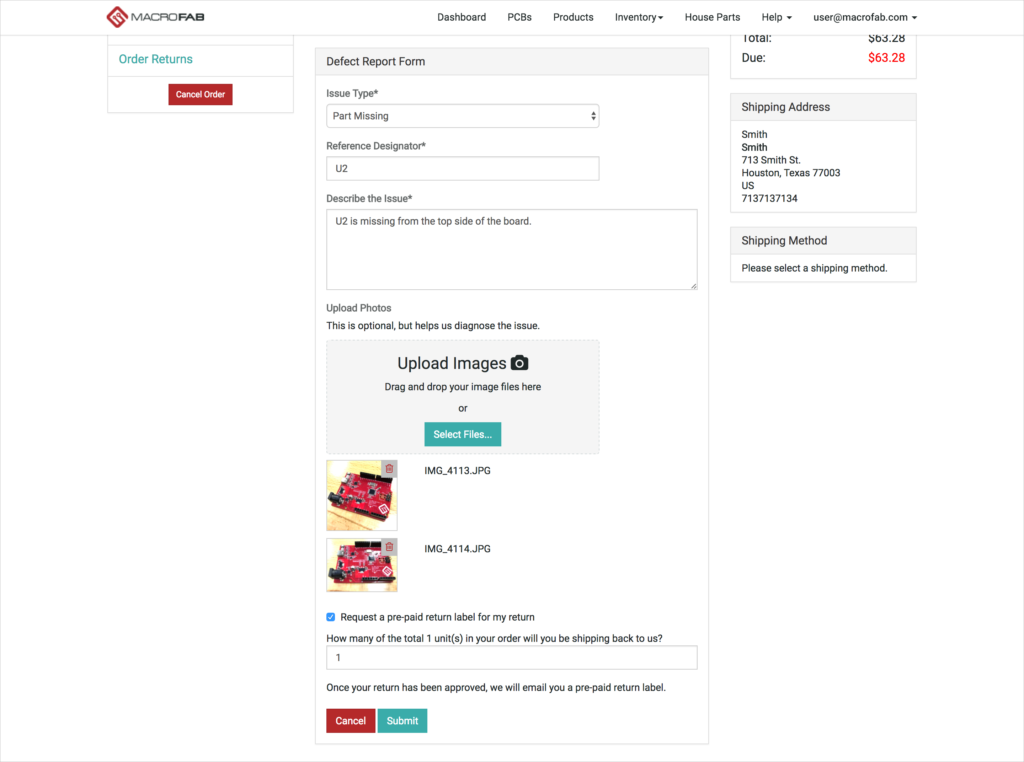 No longer will you need to email back n' forth with our (awesome!) Customer Success to team to get an issue resolved. Now, from the orders screen, you can report order defects, upload images, and request a pre-paid return label.
Simply generate a return ID and report a defect using the form. If you come across a separate defect within your order, you can report it as well by adding another defect to the same return. Request your pre-paid return label by checking the box and letting us know how many units of your order you will be shipping back to us.
Once our Customer Success team reviews and approves your return request, we will email you a pre-paid return label.
For a more in-depth how-to, check out the post on our Knowledge Base.
Engineers are drowning in administrative tasks.
Modernize how you build electronics with the MacroFab Platform.
About MacroFab
MacroFab offers comprehensive manufacturing solutions, from your smallest prototyping orders to your largest production needs. Our factory network locations are strategically located across North America, ensuring that we have the flexibility to provide capacity when and where you need it most.
Experience the future of EMS manufacturing with our state-of-the-art technology platform and cutting-edge digital supply chain solutions. At MacroFab, we ensure that your electronics are produced faster, more efficiently, and with fewer logistic problems than ever before.
Take advantage of AI-enabled sourcing opportunities and employ expert teams who are connected through a user-friendly technology platform. Discover how streamlined electronics manufacturing can benefit your business by contacting us today.