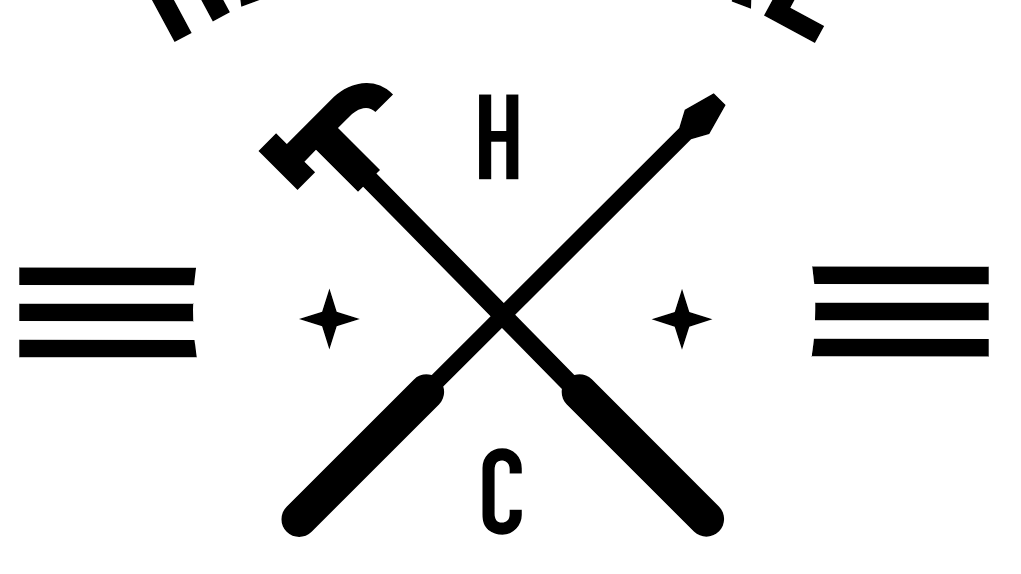 Related Topics
MacroFab, a Houston-based electronics manufacturer is excited to announce that board member, Misha Govshteyn has moved into a new role as Chief Executive O
Parker attended Particle's first ever Spectra Conference. Here's a recap of what he learned at the 2018 IoT event.
Taylor discusses guiding customers through timelines and milestones to organization, planning and oversight of the High Volume Production Department.
Other Resources
A recent hardware startup survey from Hardware Club produced some interesting insights from entrepreneurial founders across the globe. The 2018 survey comprised results from over 100 founders of hardware startup companies across 35 countries. Over 100 questions were answered about the challenges of operating a fledgling new hardware enterprise. Feedback was requested from all areas of the business from financing operations, reducing costs, acquiring the right talent, finding contract manufacturers (CMs) and expressing hesitations about tariffs. Several trends can be seen when the responses are aggregated. Let's review some of the main areas of concern to see if there are means to tackle the issues.
Participant Profiles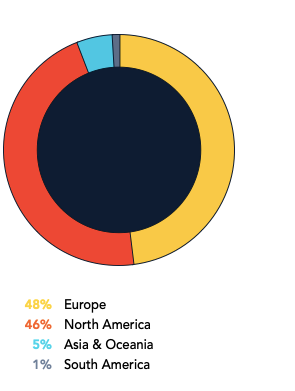 Most of the respondents were either European (48%) or North American (46%). Three primary vertical markets were represented by nearly 60% of the founders in the Industrial, Robotics, and Healthcare spaces. 51% of the companies were seed-funded at the time of the survey and shipping product at some stage of maturity.
One interesting marketing approach was that B2C hardware development kits were used to drive the scale of new prototype products. These intelligent evaluation kits provided easy access to the key technology and offered a venue for consumer experimentation. Many B2B licensing deals grew out of these marketing initiatives as a result of the high visibility and ease of use offered by the kits. Launching development kits can also be a method to establish the first seeds of production with a manufacturing partner.
Identification and Selection of CMs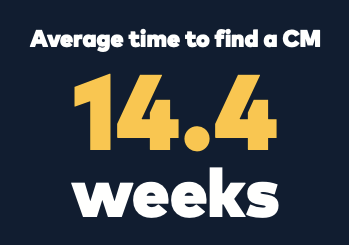 A distinct challenge could clearly be seen across the responses. The identification and selection of a CM partner took an average of 3.5 months to complete. A healthy 24% of the responses indicated that the only successful means to secure their CM was by actively searching themselves, while only 8% of CMs were located through the startup investors. This is interesting since good CM partnerships can last through many business cycles as a mutually beneficial relationship. Establishing a manufacturing partner is a key aspect of the growth stage of hardware startups since 81% of those surveyed were in either the industrialization or mass-production stages of their product development.
The deep engagement by the CMs with the startups was apparent across many respondents. 65% of the founders indicated that their CM was somewhat or very involved in the product development within their business. This makes sense when we consider that contract manufacturers offer a wide array of expertise in engineering design, applications support and logistics management. These are precisely the variable cost hardware engineering services that startups should be relying upon for their development.
Resource Allocation
Recruitment also introduced challenges. Identifying new hardware engineering talent proved to be the most difficult role to fill within their departments with 23% responding to this as the #1 recruiting hurdle. Finding the right talents and making the right hires were highlighted as the top two challenges of managing the business. Many engineering firms are now partnering with assembly manufacturing providers. Design engineering positions can be sourced in cooperation with your CM, without the need to independently search and fill permanent internal roles. This will help nail the best design without the recruiting headaches.
Hardware Cost

Hardware cost was one of the leading factors in the selection of a CM with manufacturing location listed as the second most important factor. Therefore, it is apparent that a chosen CM must offer globally competitive pricing and be conveniently located to the startup. Direct costs were not the only concern with their manufacturing partners. Indirect costs due to design iteration time, supply chain uncertainty and shipping time through customs also played a role in their selections. Suppliers and manufacturers, on average, were cited fordelays to ship for an average of 15.6 weeks. Navigating the tariff uncertainty also presented an issue with over 80% of global responses somewhat or very concerned about the US tariff implications on their business. 86% of the founders indicated that patents were used as a means of intellectual property protection.
Most of these manufacturing concerns can be mitigated with a domestic CM operation for engineering support and logistics that is located within the same time zone as the startup with intellectual property protections. Tight collaboration on scheduling priorities is often a missed value of the CM to reduce the costs associated with unwanted delays.
Operational Complexities
Of the operational complexities that the startups faced, ensuring quality at every step and getting their hardware into a design for manufacturing (DFM) stage are most challenging. These point to the benefits of finding a CM that offers or partners directly with engineering firms that are skilled in manufacturing growth. They can help scale a prototype design into production and work within a schedule for multiple production releases. Those CMs that will be a partner to help get the product to DFM will be the most valuable to small startups.
Overall, the global hardware startup survey highlighted the difficulties that would be expected when growing a small company within a global economy. Some of the needs of the firms were able to be addressed to their satisfaction, while others remained open and a constant challenge. Working with partners of all kinds helps to leverage the scale of these outside relationships, particularly in the manufacturing realm. Access to global hardware engineering talent, manufacturing expertise and supply chains are areas of the business that can be gained through partnerships without the need to grow the capability internally. Costs, both direct and indirect, must be carefully weighed when selecting the right CM for the job. A solid manufacturing partner will bring more value to a startup than batch assembly services, with full development engineering support, procurement and logistics operations.
This post was written with permission from Hardware Club.
Engineers are drowning in administrative tasks.
Modernize how you build electronics with the MacroFab Platform.
Related Blog Posts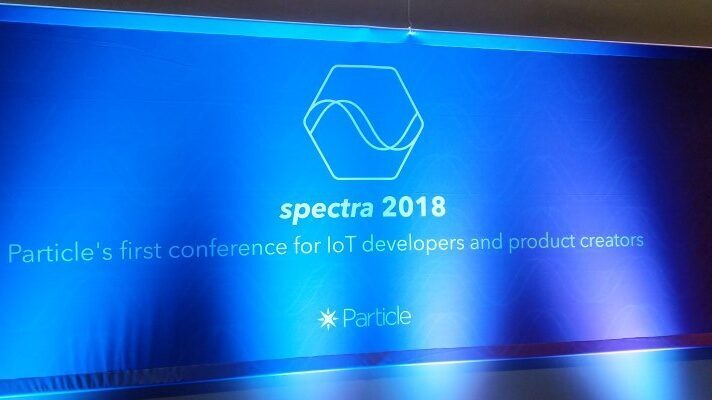 Parker attended Particle's first ever Spectra Conference. Here's a recap of what he learned at the 2018 IoT event.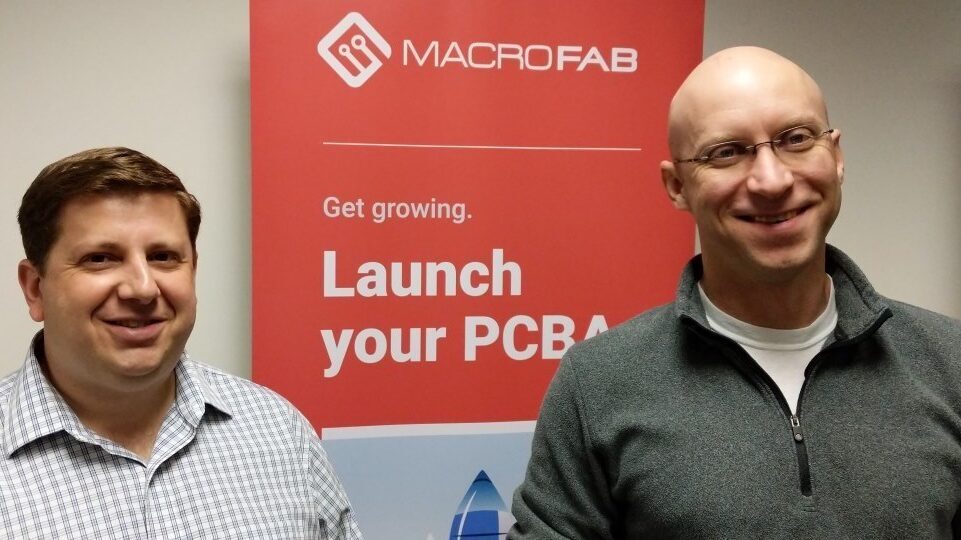 MacroFab, a Houston-based electronics manufacturer is excited to announce that board member, Misha Govshteyn has moved into a new role as Chief Executive O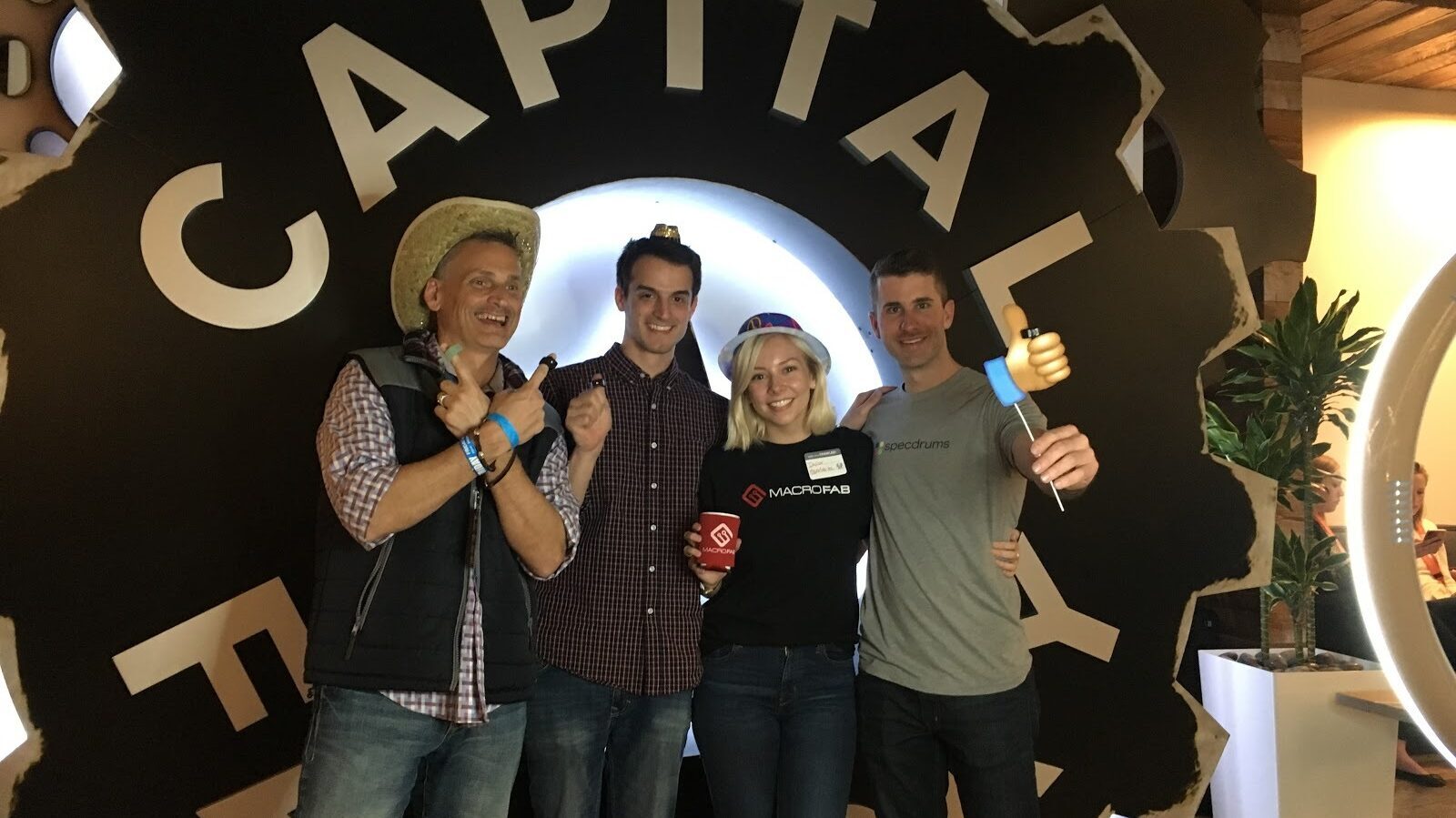 Taylor discusses guiding customers through timelines and milestones to organization, planning and oversight of the High Volume Production Department.
About MacroFab
MacroFab offers comprehensive manufacturing solutions, from your smallest prototyping orders to your largest production needs. Our factory network locations are strategically located across North America, ensuring that we have the flexibility to provide capacity when and where you need it most.
Experience the future of EMS manufacturing with our state-of-the-art technology platform and cutting-edge digital supply chain solutions. At MacroFab, we ensure that your electronics are produced faster, more efficiently, and with fewer logistic problems than ever before.
Take advantage of AI-enabled sourcing opportunities and employ expert teams who are connected through a user-friendly technology platform. Discover how streamlined electronics manufacturing can benefit your business by contacting us today.