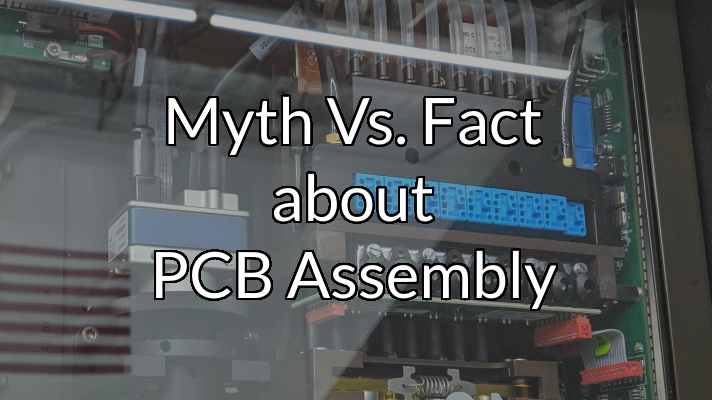 Related Topics
We'll provide you with an introduction to each step and explain its significance in the larger PCB manufacturing and assembly process.
Here is a quick overview of encapsulation vs. conformal coating, as well as their best uses.
Once a new development project completes the evaluation validation test (EVT) process, it is time to undertake the DVT (Design Validation Test) stage.
Other Resources
When examining the reasons to use a new contract manufacturer (CM) for assembling your next PCBA, there can be several internal debates about the impact on your operations and business.
While it is always good engineering practice to review the merits of changes in a technical process, it is important to understand the myths and legends surrounding PCB assembly. When considering MacroFab for your PCB assembly needs, let's dispel the myths about PCB assembly and changing contract manufacturers.
MYTH: CMs only want to work with me when I send them orders for really large quantities.
FACT: Although there are exceptions to the rule, it is true that many large CMs within the assembly industry will shun anything but the very largest running production orders. This can be frustrating for businesses that require either smaller PCB assembly orders or have custom solutions that will only run in low volumes over their life. MacroFab will work with you in either case and specializes in assisting solutions that need assembly volumes from prototyping to full production.
MYTH: I know these other CM guys really well and nobody can build boards like they do. My PCB design complex and requires a lot of hand-holding for anyone else to manufacture.
FACT: A digital electronics manufacturing platform such as MacroFab has access to all of the latest assembly technologies and equipment. Our engineering and production team has worked with some of the most challenging systems solutions in the industry. Through the MacroFab platform, you have access to multiple CMs with varied capabilities at competitive prices. Upload your files to the platform to receive a quote in minutes, or email sales to request a quote.
MYTH: My Bill of Materials (BOM) requires scarce and custom components. I need to manage all of this internally.
FACT: If a component is sold, MacroFab can source it as part of your BOM. We have a broad relationship with many distributors and can access just about any component on the market. If your solution requires a custom component, we only need permission to source it on your behalf from the supplier, or you can send in consignment parts, here's a link on how you can send us your parts for assembly.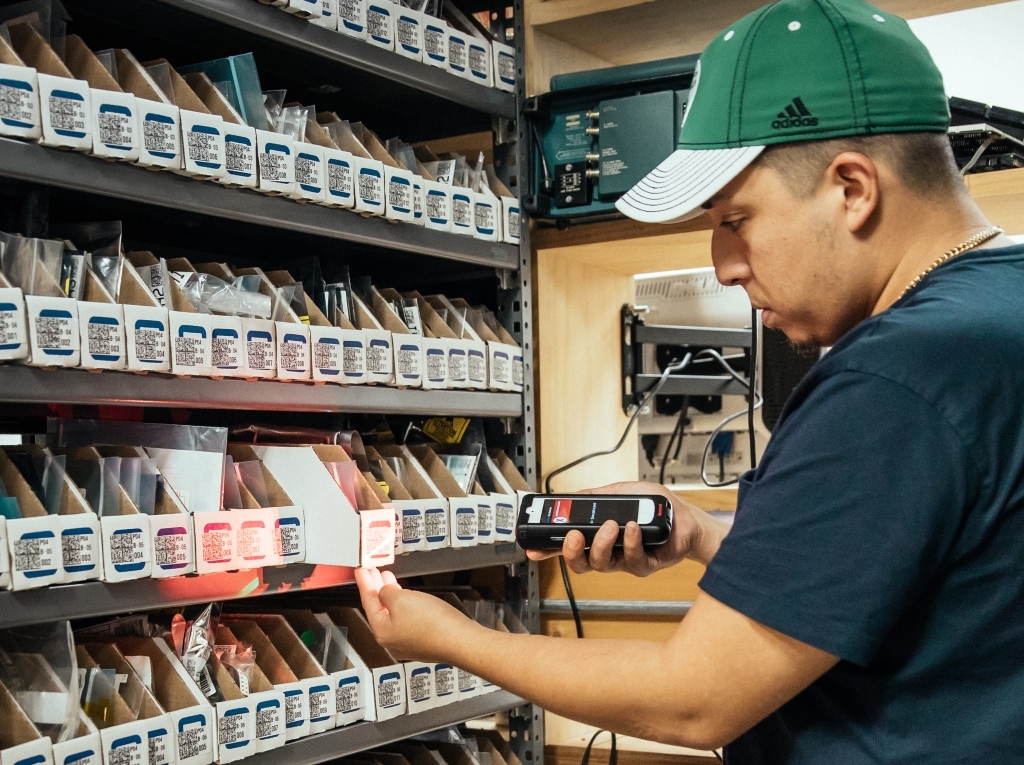 MYTH: The CM can figure out how to assemble this, so we don't need to provide them any instructions.
FACT: As is the case with most assembly jobs, there are often specific requirements that need to be followed for success. A straightforward description of the assembly instructions may be needed for any items that are outside the ordinary. MacroFab is committed to adhering to your specifications.
MYTH: We can scribble down the BOM on this napkin and they can get started.
FACT: MacroFab offers an excellent BOM management tool to convey the full list of components that need to be used in your assembly job. A clear accounting of the components provides the maximum opportunity for success. Upload your BOM files to our platform to view costs, stock, and other attributes.
MYTH: I will have to manage all of the components and logistics myself.
FACT: MacroFab offers a full turnkey BOM kitting service. This includes identification of the primary and secondary components, procurement and receipt of your complete BOM. After order entry, you can focus on running your business and not sourcing all of the components for your solution.
MYTH: But, isn't a turnkey kitting solution really expensive compared to using our own internal procurement?
FACT: MacroFab offers globally competitive pricing for turnkey BOM kitting. When compared to the cost of internal procurement, many engineering firms choose to have their BOM efficiently kitted by MacroFab.
MYTH: We don't need to worry about secondary BOM components or obsolescence.
FACT: Component availability can often be challenging to navigate as economic and business conditions significantly influence supply and demand. During the peak economic cycles, very long lead times can be seen on standard components. In some cases, this delay in schedule simply cannot be accommodated. Similarly, a supplier may choose to obsolete a component at any time due to their own internal business reasons. A common incumbent component that may have been used for years on your prior assembly projects may now be unexpectedly obsolete. To ensure timely completion of assembly, developing a BOM with a plan for secondary component options ensures flexibility. The MacroFab BOM planning tool allows for this additional information during the project planning phase and our team can help you source alternative components should the need arise.
MYTH: I need to have my assembled boards shipped back to my warehouse for storage before sending them to my customers.
FACT: This does not have to be the case if you want to shorten your logistics chain. MacroFab offers a full drop shipment service direct from assembly to your customers. You can also combine multiple solutions into one shipment, depending on the bundling needs of your customers. By providing MacroFab with the proper shipping materials and instructions, the solution appears to be shipped from your warehouse. This removes the need for you to manage assembled inventory and order fulfillment. Our Enterprise Resource Planning (ERP) solutions can interface directly with your planning systems for a seamless process.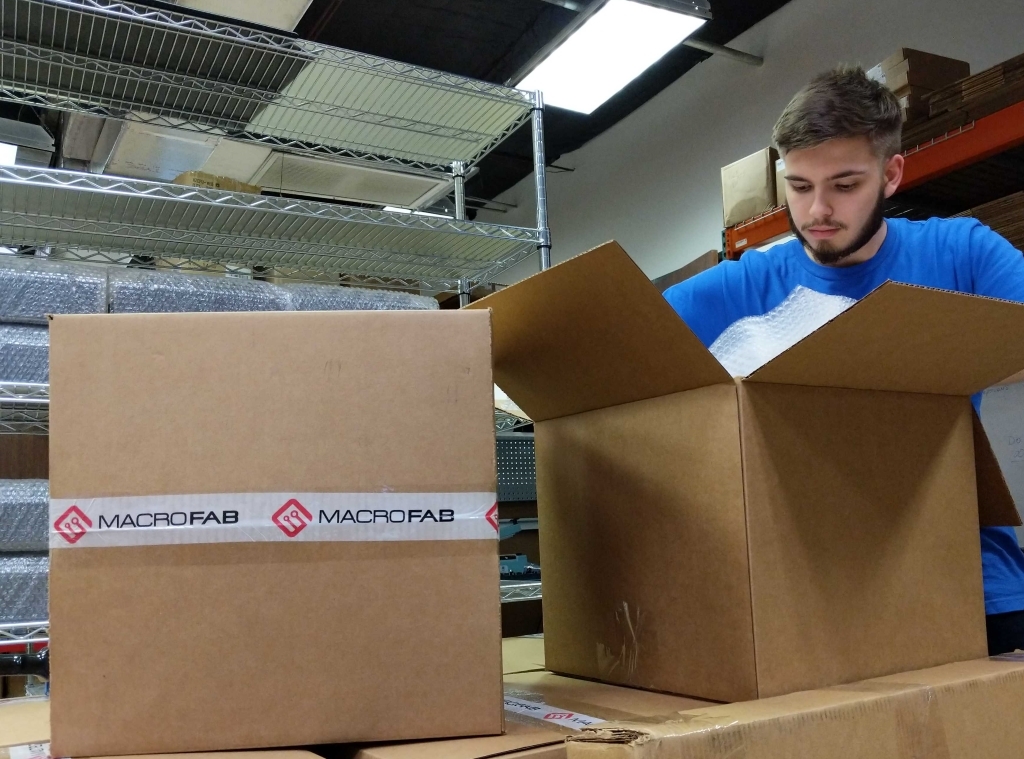 MYTH: I will have to switch CMs when I'm finished with prototyping and ready for high-volume.
FACT: Often the ideal case in system assembly is to identify those CMs that can not only work with you to bring up a successful prototyping effort, but will also transition your manufacturing to higher volumes. With MacroFab as your digital electronics manufacturing platform, you do not need to switch assembly locations for this transition. Once your product has been fully characterized and qualified for production, MacroFab will quote your assembly for higher volumes to quickly move you to the next phase in the product life cycle. There is no need to go through the hassle of switching CMs.
MYTH: I will need to have the PCB fabricated over there and some assembly done here and some assembly done there….
FACT: MacroFab can be your one-stop shop for all of your assembly needs. From PCB fabrication to completed assembly, we will work with you to tackle the most challenging jobs. If we do not have the specific technology that your system needs, we will work with outside partners to get the job done.
MYTH: Aren't all the CMs in Asia? Will I have to deal with customs, tariffs, and international invoices on every order?
FACT: MacroFab is based in Houston Texas, USA. This provides several benefits to your American engineering team. First, support is only a phone call away during normal business hours. There is no need to set up second and third-shift conference calls to get updates and answers. Second, domestic logistics can be much simpler than navigating international transit. When required, MacroFab will take care of any customs delays, international invoices, or tariffs. Third, if a visit to our headquarters is ever needed, a passport is not required.
MYTH: New CMs mean new unknown quality, right?
FACT: MacroFab has many assembly lines under it's network and we operate with the highest quality standards in the industry. If your solution requires specific automotive or custom process standards, inquire with our sales team about what we can provide to comply with your requirements.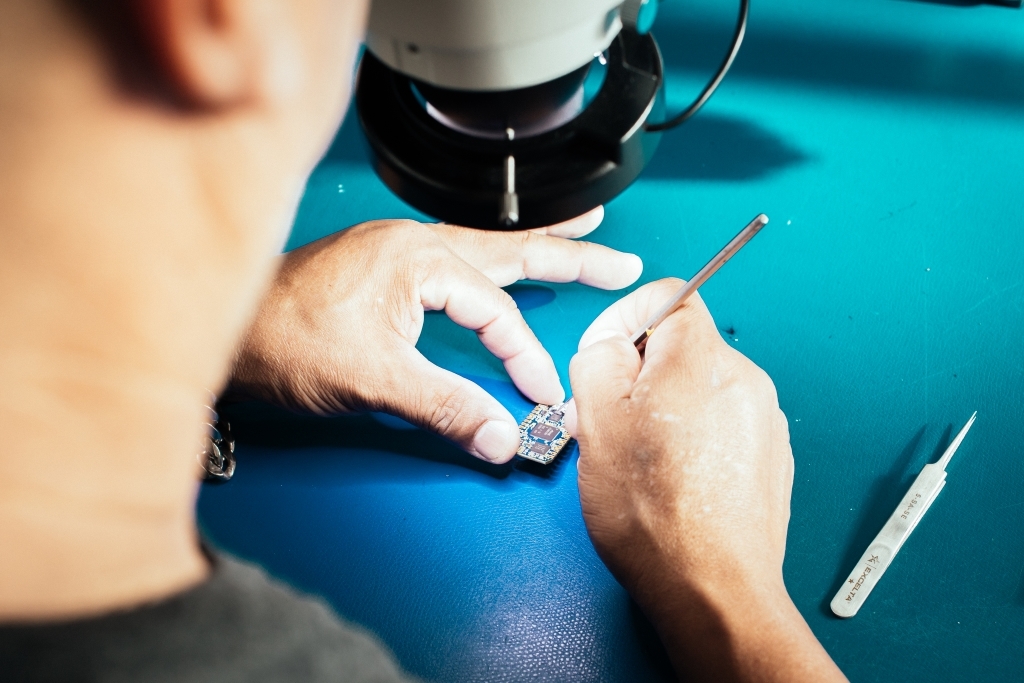 MYTH: Doesn't bringing up a new CM require a lot of time and effort? I can't even get timely quotes for my PCB assembly from other CMs, so I just stay with what I know.
FACT: :MacroFab provides an intuitive and easy-to-navigate automated order entry site. Complete with PCB design file repository, BOM planning and assembly services, your entire job can be planned online. Quotes can be returned within minutes after order entry. You will not need to submit your request and wait weeks for a response. Your time and business are too valuable to wait for assembly quotes.
Engineers are drowning in administrative tasks.
Modernize how you build electronics with the MacroFab Platform.
Related Blog Posts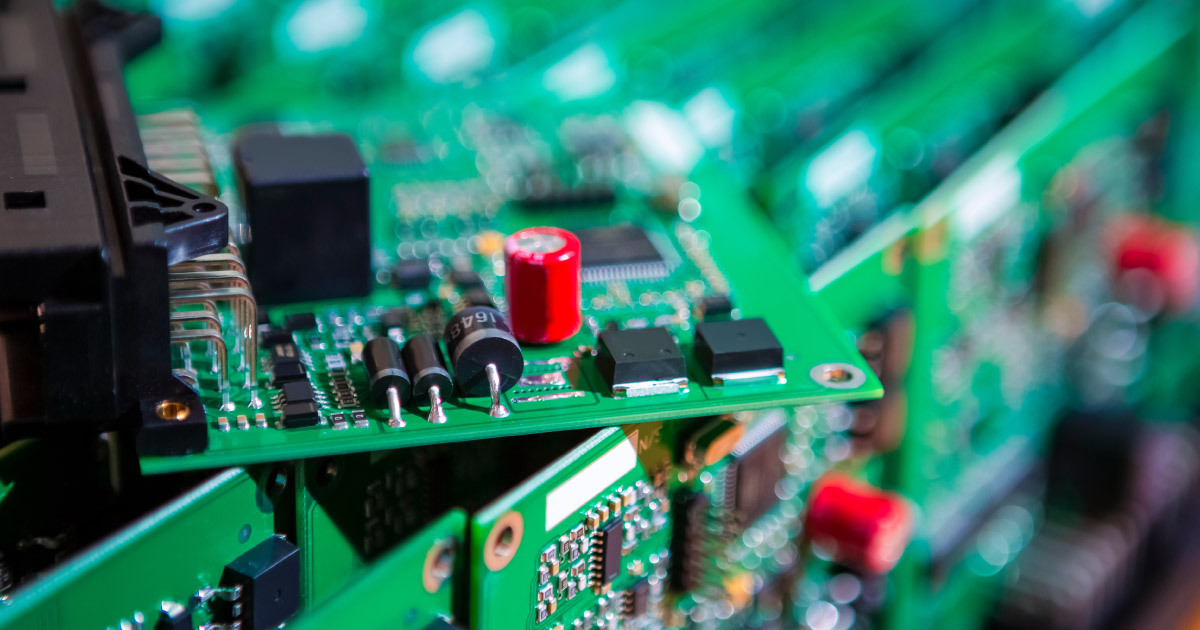 Once a new development project completes the evaluation validation test (EVT) process, it is time to undertake the DVT (Design Validation Test) stage.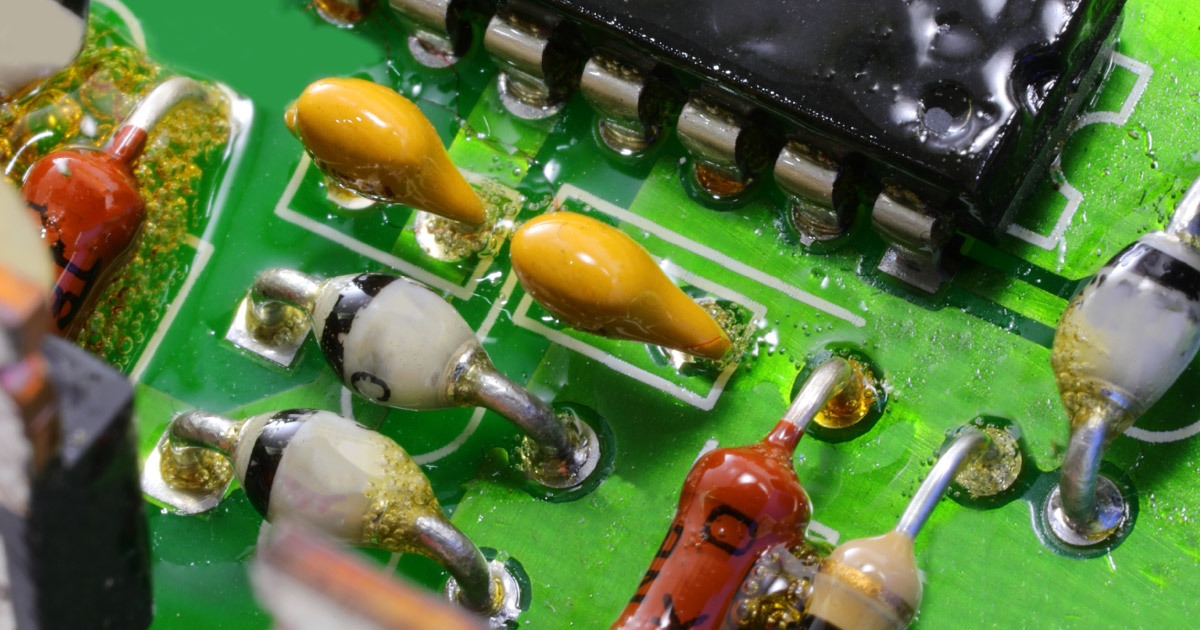 Here is a quick overview of encapsulation vs. conformal coating, as well as their best uses.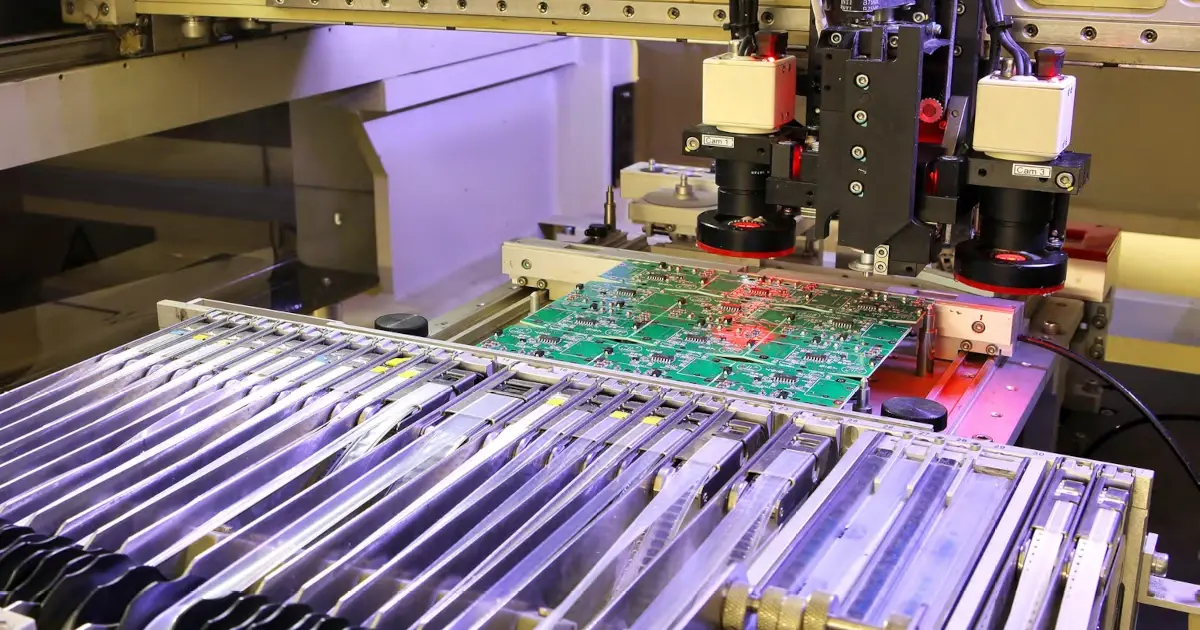 We'll provide you with an introduction to each step and explain its significance in the larger PCB manufacturing and assembly process.
About MacroFab
MacroFab offers comprehensive manufacturing solutions, from your smallest prototyping orders to your largest production needs. Our factory network locations are strategically located across North America, ensuring that we have the flexibility to provide capacity when and where you need it most.
Experience the future of EMS manufacturing with our state-of-the-art technology platform and cutting-edge digital supply chain solutions. At MacroFab, we ensure that your electronics are produced faster, more efficiently, and with fewer logistic problems than ever before.
Take advantage of AI-enabled sourcing opportunities and employ expert teams who are connected through a user-friendly technology platform. Discover how streamlined electronics manufacturing can benefit your business by contacting us today.