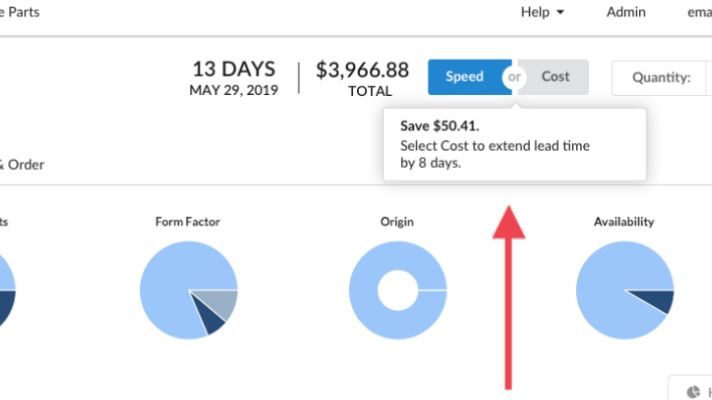 MacroFab Blog
MacroFab Announcement: Faster Lead Times, Elastic Factory Capacity
Related Topics
Long term impact of the coronavirus is a moving target. Please continue to visit this page to get the latest updates as we learn more.
Other Resources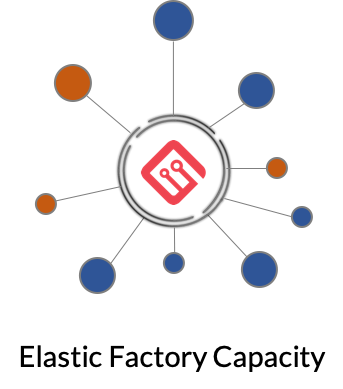 Great news We have lowered lead times on all of our orders. Huge increases in factory capacity and process efficiency mean that you will get your orders faster than ever before. This change is effective immediately and available at every volume tier, from single board prototypes to high-volume production orders.
For the last few years, we have focused on building the best way to source PCB assembly services from prototype to scaled production through a digital experience. Electronics manufacturing is a global industry, but it operates largely on paper with most customers assigned to a single factory to meet all of their needs. This model is inefficient and it fails frequently. We believe the MacroFab electronics manufacturing platform can be an operating system for electronics manufacturing, allowing you to use factories as a virtualized resource.
Our first partner factories joined our network in 2017, allowing us to expand production to Mexico. Today we're announcing the launch of Elastic Factory Capacity, expanding our platform to over 40 factories in North America. This service enables our customers to place orders of any size with MacroFab and be certain that they will be produced in the right factory with the right capabilities for the job and committed ability to deliver the highest quality service with the best lead times available.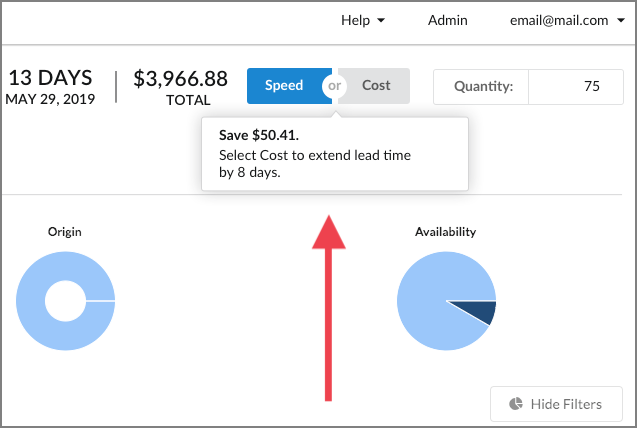 Over time, we expect our network to grow to hundreds of factories across North America, allowing our customers to consume electronics manufacturing as a virtualized resource.
How much faster should I expect to receive my low volume orders of 100 units or less?
Our lead times for prototype and low-volume orders are now 50% faster. Today we run twice as many production lines and shifts dedicated to low volume orders as we did in 2018. Combined with better logistics efficiency and smarter scheduling algorithms our low volume capacity has increased by 300%, which translates directly to better delivery times.
Will I see a similar lead time improvement on high volume orders?
Yes, but the capacity increase is even greater. Since 2018, the MacroFab manufacturing network has grown 10x, with 40+ factories across the US and Mexico. These factories deliver the same quality standard you are accustomed to with MacroFab and backed by ourquality guarantee. You will receive your order from MacroFab and we are always responsible for maintaining a rigorous QC process.
What does Elastic Factory Capacity mean for my ability to scale up or down?
With the growth of our manufacturing network, you gain the ability to tap into virtually unlimited factory capacity and always rely on MacroFab to be your manufacturer. You deal with one team, one software platform and one point of accountability. MacroFab is always responsible for the quality of our work and we guarantee the results. Elasticity is important for factory selection as well. When factories get busy, smaller orders often get bumped in the production schedule when working with traditional contract manufacturers. With MacroFab, your order will be routed to the best possible factory with availability without spending months renegotiating your factory contract.
How much manufacturing capacity does MacroFab have through the manufacturing network?
On average factories in our network allocate between 35%-50% of their capacity to MacroFab, allowing us to scale up to meet your demand through our network faster than otherwise possible in any one factory. If your needs change and you need to scale down production, you will never be fired by your factory, because MacroFabs platform technology will always find the right factory for your job. Your volume is never too big or too small. Orders you place with MacroFab have committed delivery dates and your order will never get bumped by a larger customer.
What kind of certifications can MacroFab provide through the manufacturing network?
We have a very diverse set of factories across the US and Mexico. Some of the certifications and compliance standards met by our factories include ISO 9001, UL listing, ISO 13485 (medical), IATF 16949 (auto) and AS 9100D (Aviation, Space, and Defense).
Can I control which factory will produce my order?
You always have control whether your order is produced in the US or Mexico, but MacroFabs intelligent algorithms make the factory selection based on a multitude of factors. We maintain a record of all capabilities, equipment, processes, workload conditions (such as seasonality) and certifications maintained by factories in our network, allowing us to route your job to the best factory possible.
Is my intellectual property safe in the MacroFab manufacturing network?
Yes! All factories within the MacroFab network are in the NAFTA corridor and all factories are contractually obligated to protect your IP. MacroFab always controls access to your data through our platform maintaining an audit trail and confidentiality.
Who buys the components and from which sources do they come from?
The MacroFab platform handles all supply chain needs and procures all the materials necessary to produce your order, which allows us to deliver kits ready for production directly to the factory floor. This eliminates a large number of delays people experience in traditional manufacturing and gives us confidence in the security of our supply chain. We purchase components from Authorized Distributors or from sources you specify in your Approved Vendors List.
What changes to the MacroFab platform should I expect? Is there anything I have to do?
From a customer perspective, there is nothing to do and nothing new to learn you work with MacroFab as you have before, but youll notice significantly better lead times atlower prices. As always, your lead time estimates are available through our platform and we have added functionality to let you know when we can trade-off better pricing for better lead times.
At MacroFab, we believe its important to give you the right choices to meet your production goals. Whenever our pricing algorithm determines that your assemblies can be sourced faster, or less expensively, it will give you the option to select between the two. Youll see this option appear next to the lead time and cost display within the PCB view when you get started.
Our Aim
Its our aim to give you the best electronics manufacturing experience at globally competitive prices. Manage multiple orders produced at multiple factories through one platform and receive high-quality boards every time, backed by the MacroFab Guarantee. View real-time updates by logging in at any time and access outstanding customer support at every step of your build. Reach out to our sales team to get competitive quotes on your high volume orders.
Engineers are drowning in administrative tasks.
Modernize how you build electronics with the MacroFab Platform.
Related Blog Posts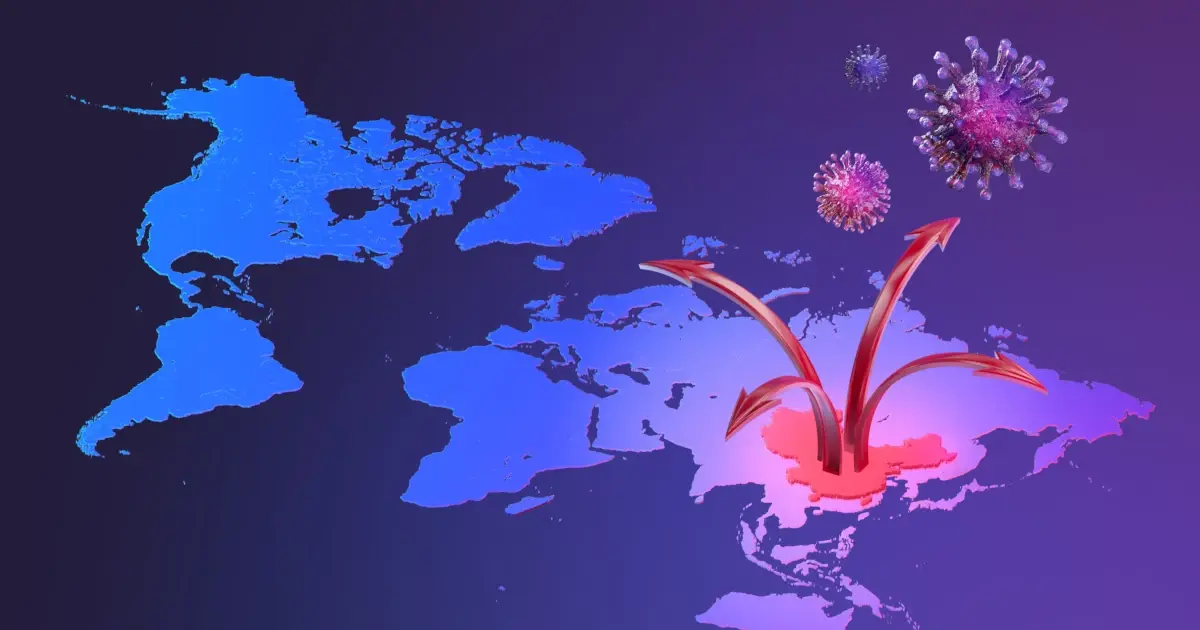 Long term impact of the coronavirus is a moving target. Please continue to visit this page to get the latest updates as we learn more.
About MacroFab
MacroFab offers comprehensive manufacturing solutions, from your smallest prototyping orders to your largest production needs. Our factory network locations are strategically located across North America, ensuring that we have the flexibility to provide capacity when and where you need it most.
Experience the future of EMS manufacturing with our state-of-the-art technology platform and cutting-edge digital supply chain solutions. At MacroFab, we ensure that your electronics are produced faster, more efficiently, and with fewer logistic problems than ever before.
Take advantage of AI-enabled sourcing opportunities and employ expert teams who are connected through a user-friendly technology platform. Discover how streamlined electronics manufacturing can benefit your business by contacting us today.