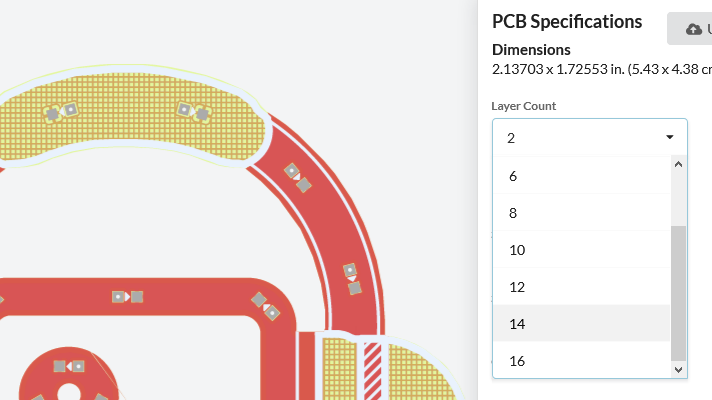 MacroFab Blog
PCB Layer Options Expanded to 10, 12, 14...up to 32 Layers!
More PCB layers are available! We are happy to announce our latest PCB specification expansion: support for 10, 12, 14, 16, and up to 32-layer PCBA boards. With this platform update, the MacroFab Platform will now generate instant quotes for 2 to 16-layer PCBAs, and specialized quotes available for boards with more layers through our quick RFQ process. This allows you to get your complex PCB assemblies quicker than ever before. With MacroFab's PCBA ordering options, you often have the option of working with a sales team or through the online platform.
New PCB Layer Counts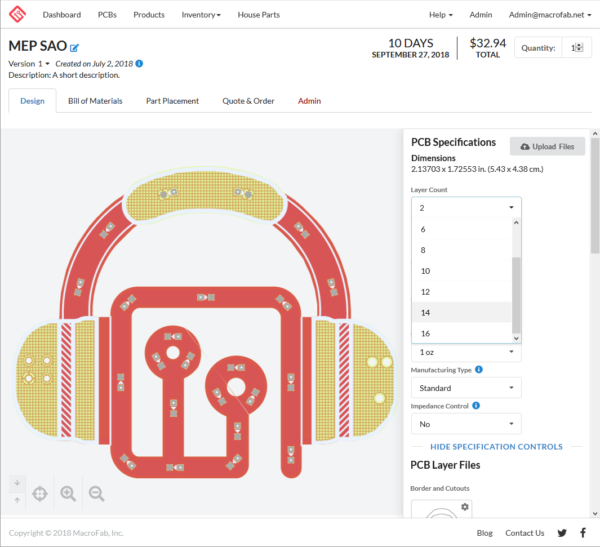 Our standard options for 2 and 4 PCB layers work the same way they always have — we panelize your prototype design with other prototype designs that optimally work together for assembly. You pay only your share of the overall materials and labor costs.
However, if you need 6-16 PCB layers, you will get your own full-size panel which is run through our production class service with minimal NRE charges. Talk to your account representative for other options.
The production class service allows for additional solder mask and silkscreen color control for your PCB assembly with no additional charges. Feel free to make a dark brown solder mask PCB with yellow silkscreen!
From Prototype to Scaling Production
These additional PCB specifications will enable designers and hardware engineers to quickly iterate between hardware prototypes by getting real-time pricing on complex PCB assemblies. Don't wait for weeks on a quote. You don't even have to work with a sales rep unless you want to. The self-service MacroFab Platform allows you to get instant prices on PCB assemblies. Our cloud manufacturing system keeps all your information intact within a single digital thread. If you decide to run prototypes in larger production runs we will have that information complete and ready for our North American factory network.
If you get stuck at any point during the process, don't hesitate to reach out to our support team.
Engineers are drowning in administrative tasks.
Modernize how you build electronics with the MacroFab Platform.
About MacroFab
MacroFab offers comprehensive manufacturing solutions, from your smallest prototyping orders to your largest production needs. Our factory network locations are strategically located across North America, ensuring that we have the flexibility to provide capacity when and where you need it most.
Experience the future of EMS manufacturing with our state-of-the-art technology platform and cutting-edge digital supply chain solutions. At MacroFab, we ensure that your electronics are produced faster, more efficiently, and with fewer logistic problems than ever before.
Take advantage of AI-enabled sourcing opportunities and employ expert teams who are connected through a user-friendly technology platform. Discover how streamlined electronics manufacturing can benefit your business by contacting us today.