Published on February 16, 2023
Written by Chris Fruci
Related Topics
A well-executed PCBA design, integrating robust security practices, can help safeguard against cybercrime.
The right employees won't show up as if by magic: electronics OEMs and distributors need to make a concerted effort to hire and retain supply chain talent.
We'll examine the underlying reasons behind this surge in prices and provide practical strategies to help you navigate these challenges effectively.
Other Resources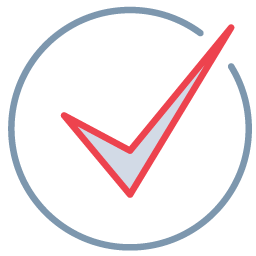 Checkpoint
Except for uncertainty, almost nothing is guaranteed in 2023.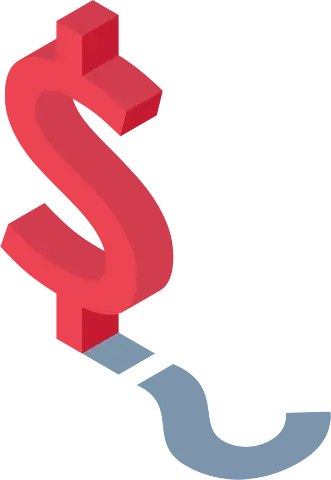 It's hard to predict how the electronics supply chain will look in 2023. Some indicators are positive – key shipping ports are less congested and container prices are down, according to Flexport co-CEO Ryan Petersen. The CHIPS Act and other legislation have also motivated many companies to invest in domestic electronics manufacturing infrastructure, partly because of government incentives.
But experts have mixed opinions. There are those who believe the electronics supply chain is starting to normalize. Others believe that reshoring and nearshoring trends will lead to a North American manufacturing renaissance, while still others point to inventory levels of certain semiconductor classes that don't match demand, and question whether the market has stalled.
Except for uncertainty, almost nothing is guaranteed in 2023. Here's what we do know.
IBM plans to invest $20B in New York's Hudson Valley region to boost semiconductor development and pursue other cutting-edge technologies, and other companies are building similar facilities in Arizona, New Mexico, North Carolina, Ohio, and Texas. However, there are still challenges ahead that will inhibit the electronics supply chain's ability to normalize in 2023. The biggest include
Ongoing trade tensions and tariffs
Shortages and processing of critical raw materials
Disruptions due to natural disasters or other unforeseen events
Meanwhile, while some search for components, others find themselves amid a glut of certain chips due to a weakening market for particular products. Since semiconductors take months to manufacture, producers are now cutting output from levels set based on last year's demand.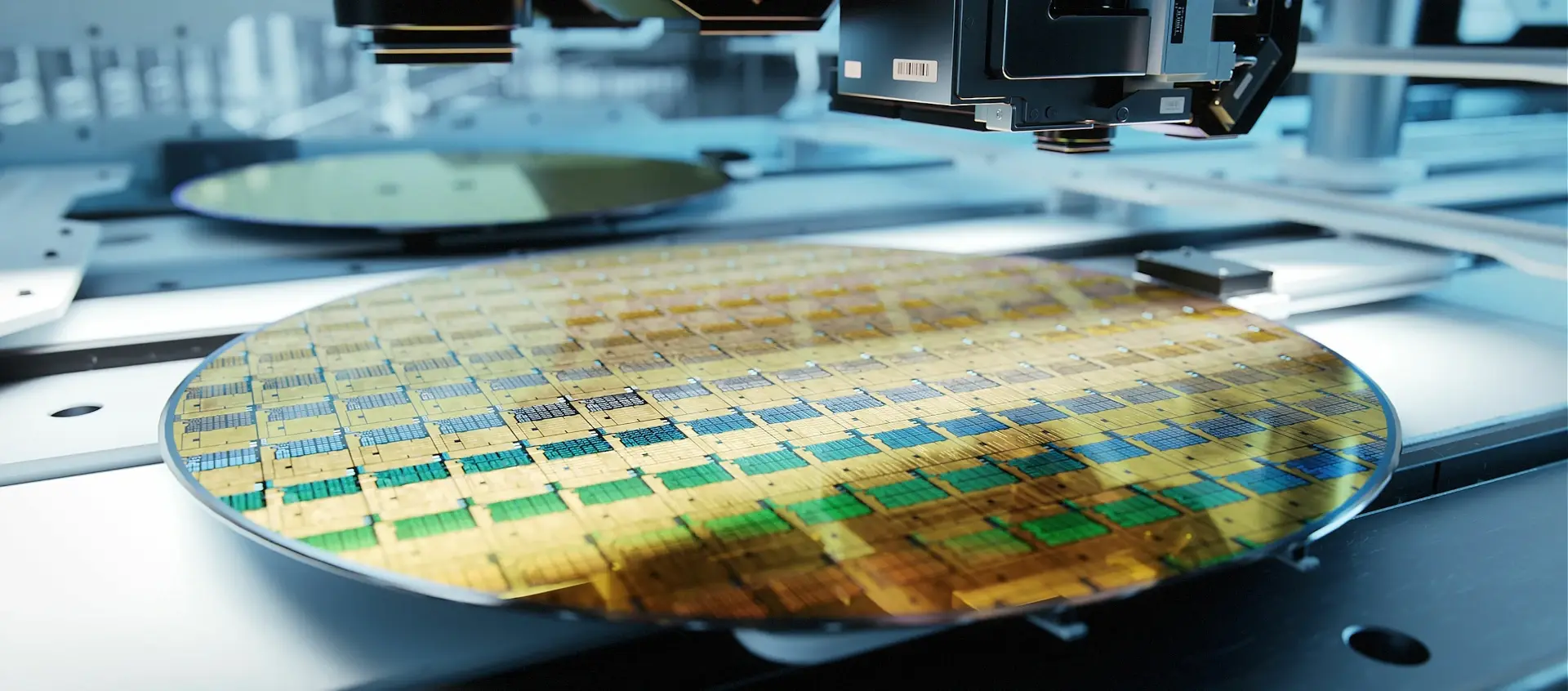 DRAM and NAND chips have been the most affected. The result has led to a near-freefall in prices for these components, which is a worrying situation for companies with pre-purchased inventory that is now overpriced for the market.
It is crucial for electronics companies to navigate these dynamics effectively while maintaining current prices so they can stay competitive and meet immediate end-user demands. Fortunately, there are proactive steps leaders can take to increase supply chain resilience and agility. For 2023, here are the key factors.
Trade Tensions and Tariff Wars Still Active
Trade tensions between economic powers have been a major source of disruption for the electronics supply chain. The jury is still out on whether these tensions will dissipate in 2023. Most notably, China-U.S. relations continue to have a profound impact on the world.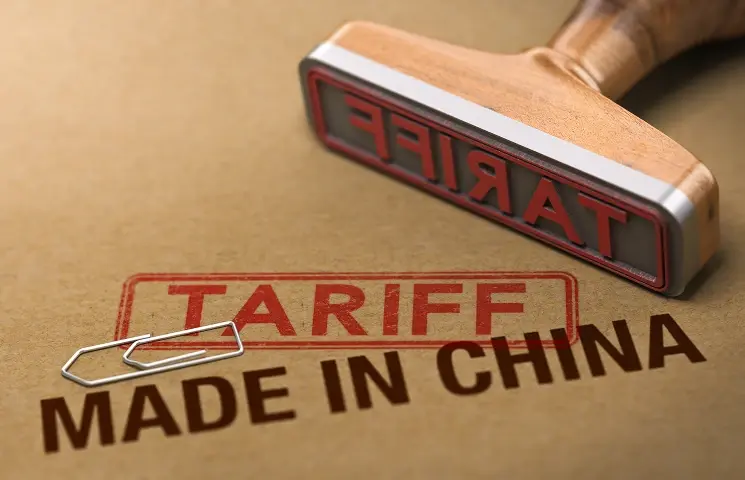 In January 2018, the former U.S. administration imposed tariffs, trade barriers, and quotas to force China to adopt fair trade and intellectual property practices. The current administration is now stepping up its efforts to combat Chinese high- tech innovation by protecting American technology from foreign appropriation as well as encouraging domestic investment. According to many experts, this will further complicate relations between the world's two largest economies.
China is still one of the leading producers of semiconductors in the highest-producing region on the planet. U.S. electronics developers, and even those outside of the U.S., are at risk of getting caught in the crossfire.
Continual tensions could affect component availability and prices. Despite the construction of many new large semiconductor factories, companies and consumers won't benefit this year, or for many years to come, from these locations.
Shortages and Processing of Critical Raw Materials
Some materials used to produce electronics, such as certain rare earth minerals, are in limited supply and may grow increasingly scarce over time. This could lead to disruptions in the supply chain, as manufacturers struggle to secure sufficient quantities.
One example of a raw material that is subject to unpredictability is palladium, a type of platinum group metal used in certain steps of the semiconductor manufacturing process.Russia is the leading supplier of palladium to the U.S. today, but reports of imminent depletion and the Russia-Ukraine conflict have put the metal's availability into question.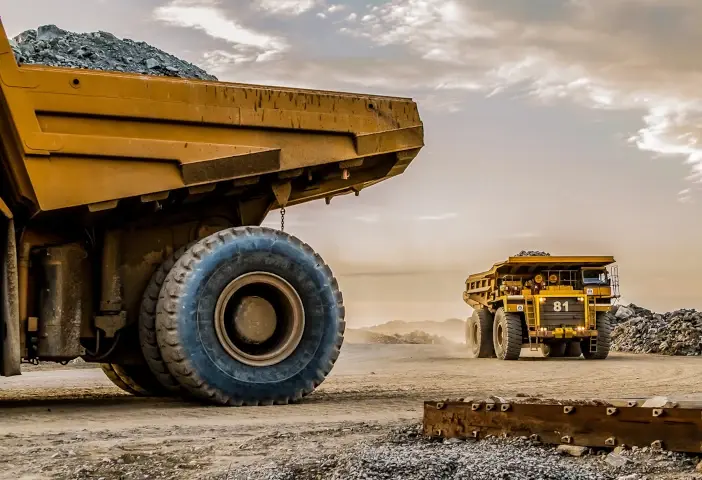 The UK increased tariffs on palladium and platinum in response to Russia's aggression towards Ukraine. The U.S. hasn't taken similar measures yet, but sanctions in this area would certainly affect electronics raw material supply.
In 2020, the U.S. sourced only 7.3 percent of its palladium directly from Russia. Nonetheless, much of the palladium coming from other countries, such as Canada, is sourced from Russia. It may become harder to locate this material as the Russia-Ukraine conflict drags on.
China is also at the center of the rare metals conversation. The country performs almost ninety percent of all rare earth processing, further complicating trade tensions. Additionally, establishing new mines takes time, which poses problems for just-in-time manufacturing.
Raw material shortages, natural or artificially imposed, plus long ramp up periods make it difficult for companies to meet volatile supply and demand like we've seen over the last several years.
Disruptions Due to Natural Disasters or Other Unforeseen Events
The electronics supply chain is highly interconnected and global in nature. It is always vulnerable to disruptions due to natural disasters, political instability, or black swan events like worldwide pandemics. As we've seen, these events can wreak havoc for years on organizations in every industry.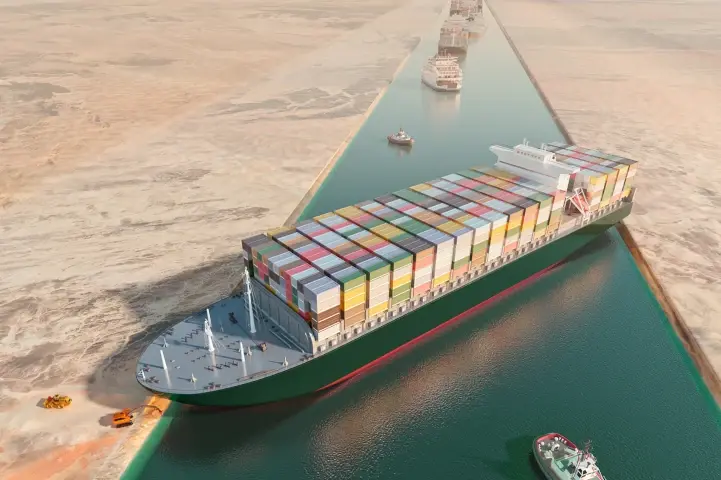 Both long-term climate change and one-off extreme weather events can jeopardize global supply chains. A March 2022 report released by the Environmental Defense Fund and RTI International predicts that shipping ports could lose up to $25B a year by 2100 as a result of damage to port infrastructure. Throughout Western Europe, droughts and heatwaves have disrupted trade along vital commercial routes, including the Rhine and the Danube.
Additionally, unforeseen events will always arise and compromise the global supply chain. When the Ever Given container ship obstructed traffic through the Suez Canal for close to a week in 2021, businesses around the world suffered. Some experts estimated the global economy lost $400 million every hour the canal remained blocked.
Unpredictable Component Supplies
Over the past few years, shortages of components have greatly impacted the electronics industry, forcing design engineers to change design practices and extend product design cycles. According to recent survey data from Avnet, seventy-nine percent of respondents were still more concerned about component availability than market conditions overall, even though access to components has improved over the past year.
Most notably, many preferred parts remain unavailable, including programmable and logic devices, analog parts, and MCUs. Companies may use drop-in or pin-to-pin replacements, or redesign boards if they cannot locate their preferred part. More and more, however, companies are incorporating flexible product architecture and alternative part options into their design from the very beginning to avoid redesign delays.
How to Adapt and Mitigate Risk
It is hard to guarantee a return to normalcy in the electronics supply chain for the reasons outlined above. In reality, we may never see conditions return to some previous state.
Due to the interconnectedness of the global electronics supply chain, most enterprises cannot totally isolate themselves from hardship. But leaders can mitigate risk, in part, by taking the following steps: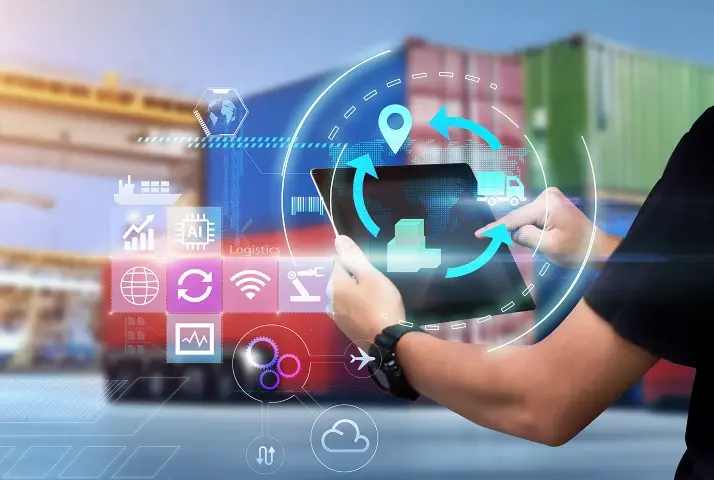 Diversify: reshore operations from the APAC region and instead partner with reliable vendors in the U.S., Canada, and Mexico
Invest in new technology: adopt new technology that gives you more visibility into real-time supply chain performance, market conditions, and internal operations.
Enhance collaboration: Promote open communication across the entire supply chain and empower engineers, procurement specialists, and factory teams to share ideas.
An electronics manufacturing technology platform like MacroFab makes implementing these tactics easier. We offer tools and capabilities to help organizations optimize the end-to-end electronics production process, from prototyping to mass production. Through MacroFab, teams have access to a high-quality group of North American factory lines that offer elastic factory capacity and scalability.
We also have a strategic sourcing team to assist with procurement and provide a secure location for storing critical data – new designs, BoMs, component availability and pricing, and much more.
Related Blog Posts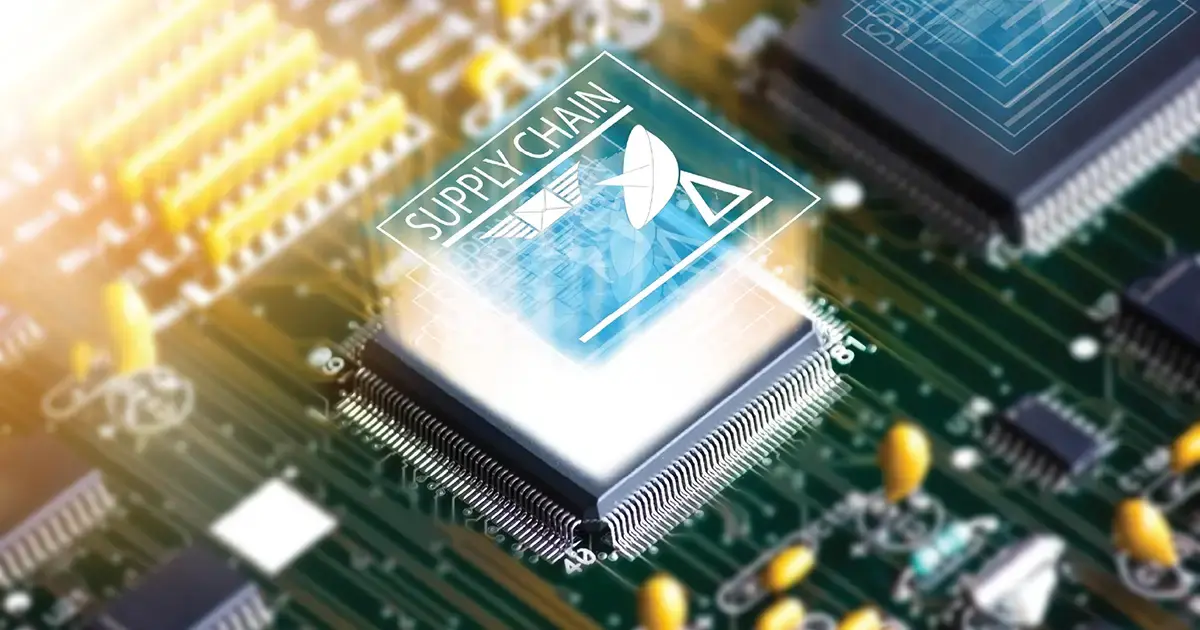 The right employees won't show up as if by magic: electronics OEMs and distributors need to make a concerted effort to hire and retain supply chain talent.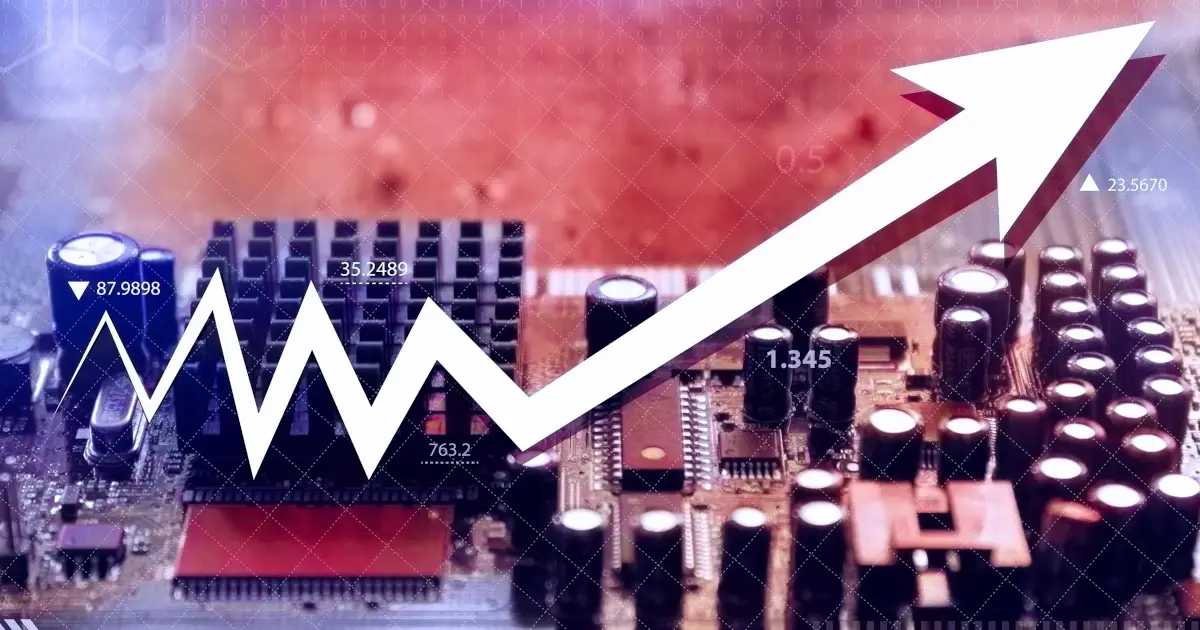 We'll examine the underlying reasons behind this surge in prices and provide practical strategies to help you navigate these challenges effectively.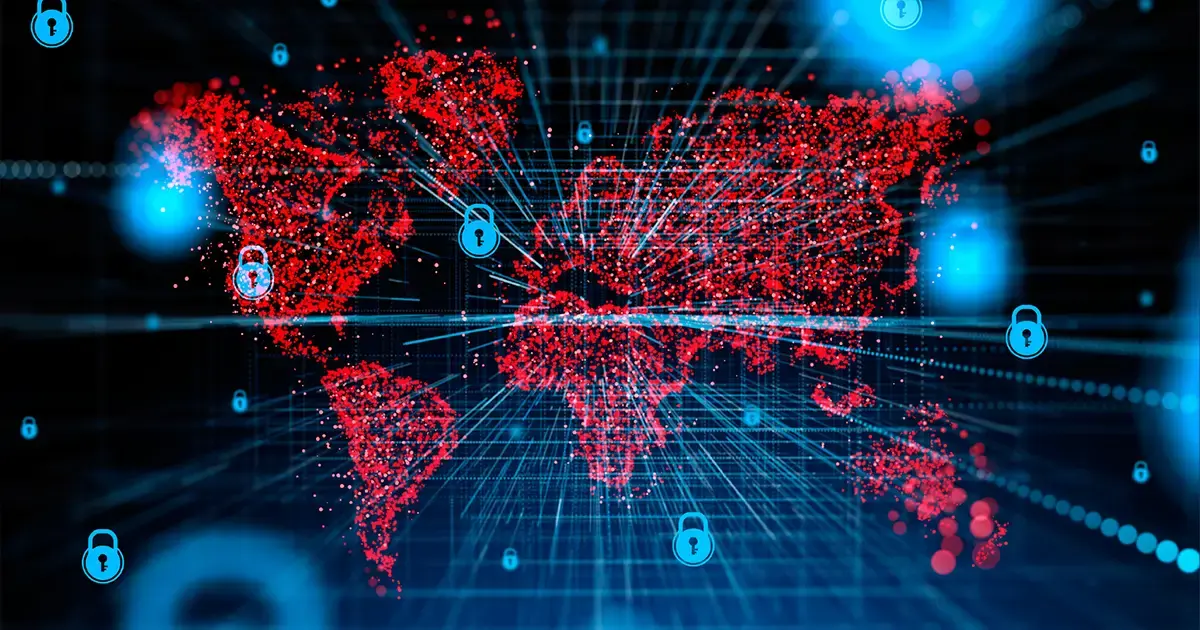 A well-executed PCBA design, integrating robust security practices, can help safeguard against cybercrime.
About MacroFab
MacroFab offers comprehensive manufacturing solutions, from your smallest prototyping orders to your largest production needs. Our factory network locations are strategically located across North America, ensuring that we have the flexibility to provide capacity when and where you need it most.
Experience the future of EMS manufacturing with our state-of-the-art technology platform and cutting-edge digital supply chain solutions. At MacroFab, we ensure that your electronics are produced faster, more efficiently, and with fewer logistic problems than ever before.
Take advantage of AI-enabled sourcing opportunities and employ expert teams who are connected through a user-friendly technology platform. Discover how streamlined electronics manufacturing can benefit your business by contacting us today.