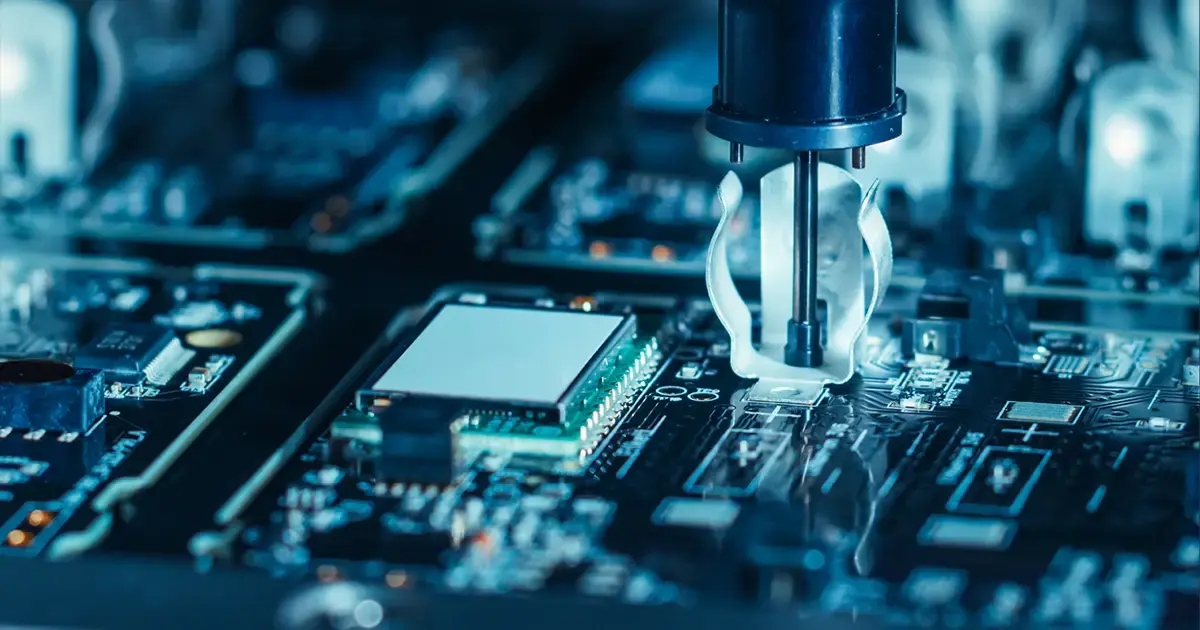 MacroFab Blog
Electronics Outsourcing: A Strategic Shield Against Recession
Published on August 29, 2023
Written by Gilberto Garcia-Vazquez
Related Topics
The right employees won't show up as if by magic: electronics OEMs and distributors need to make a concerted effort to hire and retain supply chain talent.
Companies, often navigating obstacles requiring swift and astute decision-making, must identify and understand the impediments to PCBA product development.
A dedicated strategy for strategic sourcing and planning will compound the efficiency for running your back-end operations starting with a common platform.
Other Resources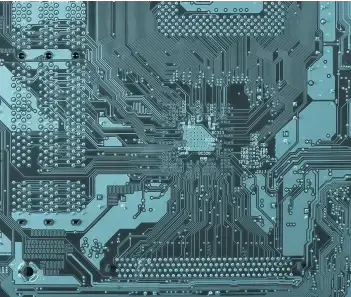 Flexibility and adaptability are crucial for your success in today's high-speed business landscape. As a player in the electronics industry, you must adeptly navigate economic changes while managing projects effectively and reducing risks. Outsourcing presents a powerful strategy to tackle these challenges, allowing you to swiftly adapt to changes and tap into specialized expertise.
You probably know that your business can delegate its production process to skilled external manufacturers. But outsourcing is not limited to manufacturing alone. It also encompasses pre-manufacturing services like strategic sourcing and Design for Manufacturing (DFM), and post-manufacturing services like inventory management, mechanical assembly, and third-party logistics (3PL).
A study by McKinsey unveils that businesses using outsourcing can achieve up to a 15% reduction in operating costs. This post will examine how outsourcing enhances flexibility and adaptability, ultimately driving your business growth and maintaining your competitive edge.
The Rise of Reshored PCBA Contract Manufacturing Services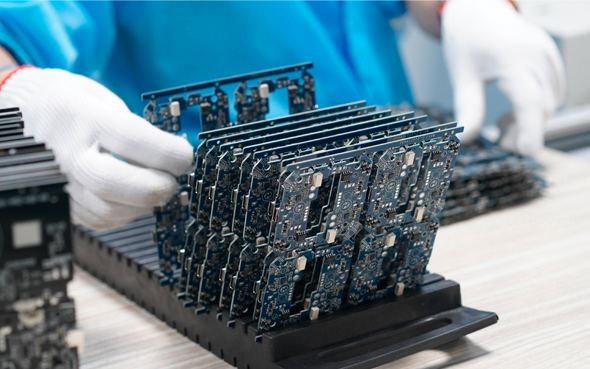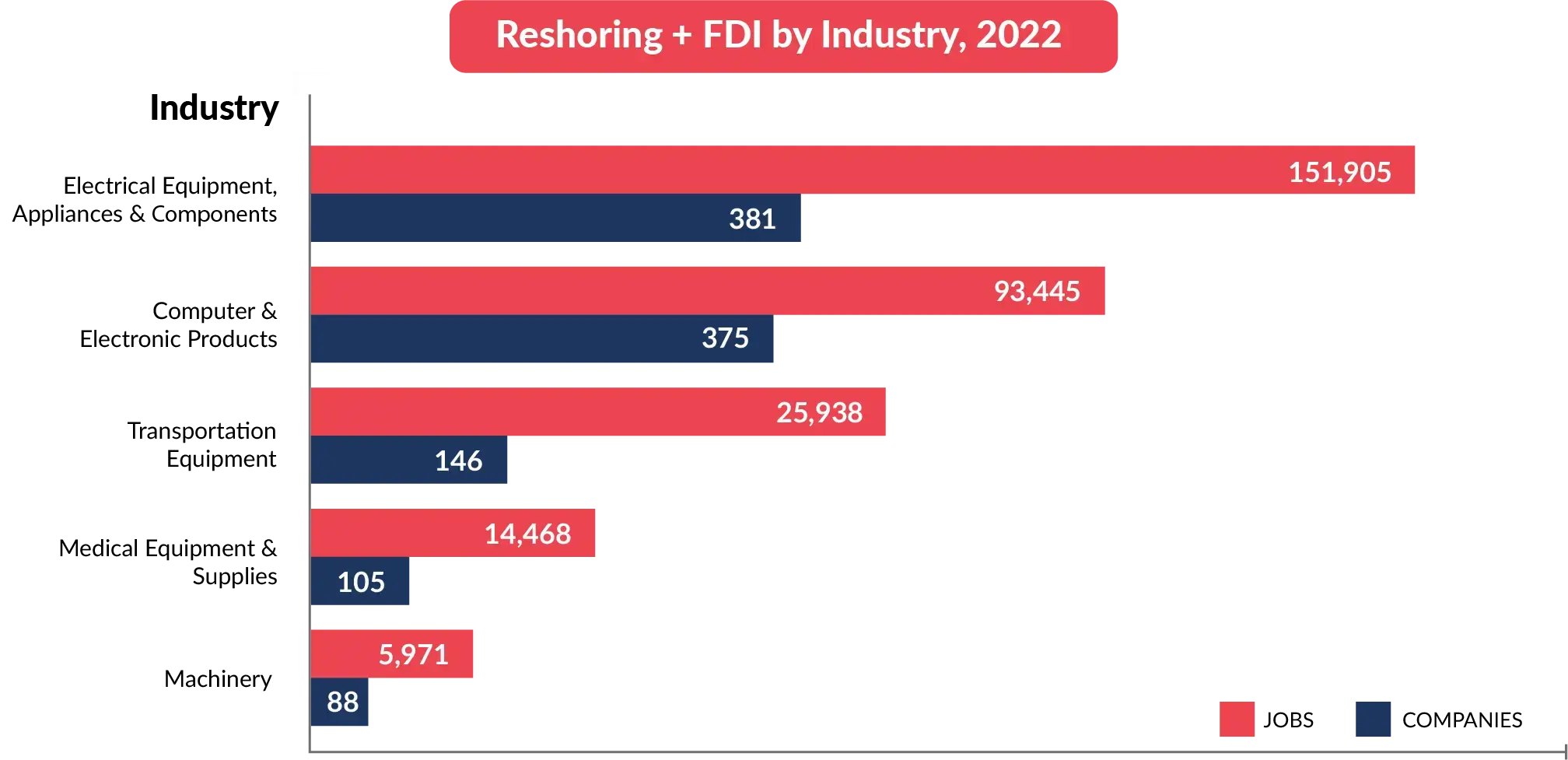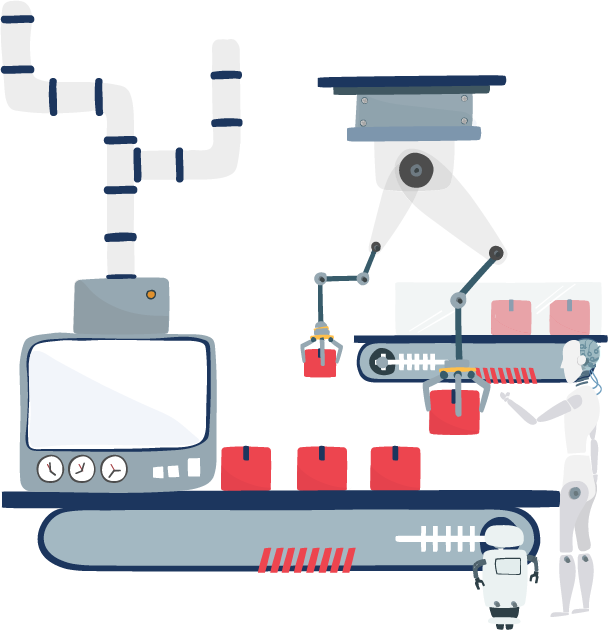 In fact, the Computer and Electronic Products industry ranked as the second-largest sector to reshore manufacturing in 2022. Domestic production of goods, including solar panels, semiconductors, robotics, and drones, has driven this shift. The rebirth of domestic manufacturing has brought about benefits beyond job creation, such as shortened lead times and enhanced quality control.
Increasing manufacturing automation has been a key driver of this reshoring trend. By adopting advanced robotics and automation technologies, companies have reduced labor costs and boosted productivity, making domestic production more cost-effective.
Reshoring not only provides an opportunity to avoid the risks linked to complex and lengthy supply chains, but it also enables you to incorporate a comprehensive range of services into your outsourcing strategy. This includes both services before and after the manufacturing process, allowing for a more streamlined and efficient approach to production.
Benefits of Outsourcing in Enhancing Financial Resilience
A proactive strategy to prepare for economic downturns involves improving financial resilience and adjusting to changing market conditions. Outsourcing can play a crucial role in reaching these goals by offering advantages such as: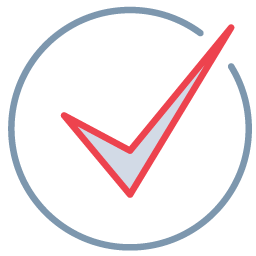 Checkpoint
Outsourcing can reduce operating costs by up to 15%.
Preserving Capital and Reducing Fixed Costs
In times of economic uncertainty, it is crucial for you to conserve capital and maintain flexibility. Outsourcing non-core tasks allows you to adopt variable cost models for scalability. This approach empowers you to adjust your operations based on market demand, avoiding the burden of fixed costs that can be overwhelming during a recession.
Additionally, outsourcing helps you evade considerable capital expenditures on equipment and facilities, as your outsourcing partner shoulders the responsibility for providing the necessary resources.
Ensuring Business Continuity and Operational Stability
Maintaining a reliable supply chain is vital for smooth business operations, especially during economic downturns. Outsourcing enables you to establish a robust and resilient supply chain by collaborating with experienced partners with established supplier relationships. This collaboration ensures a steady flow of materials and electronic components, even in the face of potential disruptions.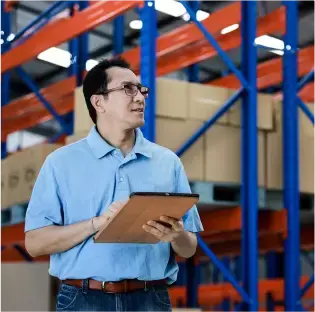 Moreover, outsourcing grants you access to specialized knowledge without the need for long-term commitments or extensive investments in training and development.
By teaming up with experienced partners, you can focus on core competencies and drive innovation, freeing up resources for research and development. Further, outsourcing bolsters customer satisfaction through the assurance of efficient packing and shipping. This is underscored by an Accenture study which discovered that 70% of professionals view the supply chain as an integral element in enhancing customer service.
Leveraging Outsourcing for Premarket Services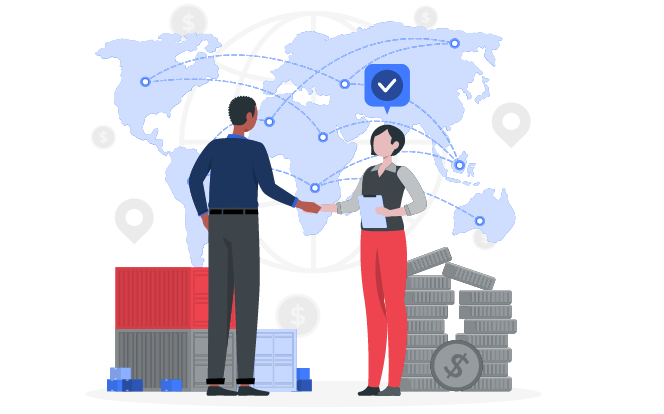 Strategic sourcing and Design for Manufacturing (DFM) are two critical premarket services that, when outsourced, can significantly enhance efficiency and reduce costs. The benefits of outsourcing these services include: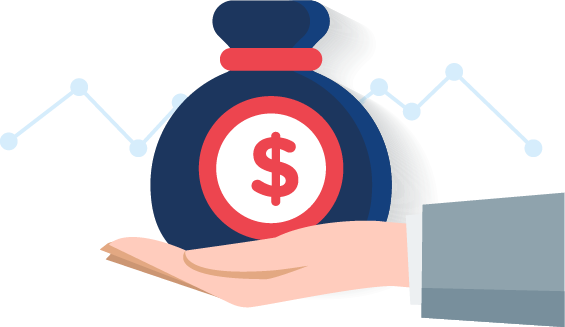 Gaining Economies of Scale for Sourcing
Electronics contract manufacturers (CMs) with a strategic sourcing arm can offer significant economies of scale, particularly when it comes to procuring components. With their extensive networks and large-scale operations, these CMs are able to buy components in bulk, resulting in lower per-unit costs.
Moreover, their collective buying power can be utilized to negotiate more favorable terms with suppliers, further reducing costs and improving availability. Companies with large orders are more likely to receive better deals and preferential treatment from their suppliers because such relationships are mutually beneficial.
This combination of economies of scale and collective buying power can lead to substantial cost savings, contributing to overall efficiency and cost-effectiveness in the product development process.
Last but not least, outsourcing component purchases can reduce the workload for in-house teams. Leaving time-consuming tasks such as sourcing, procurement, and inventory management to an external partner can reduce operational overhead while allowing internal employees to focus on other matters.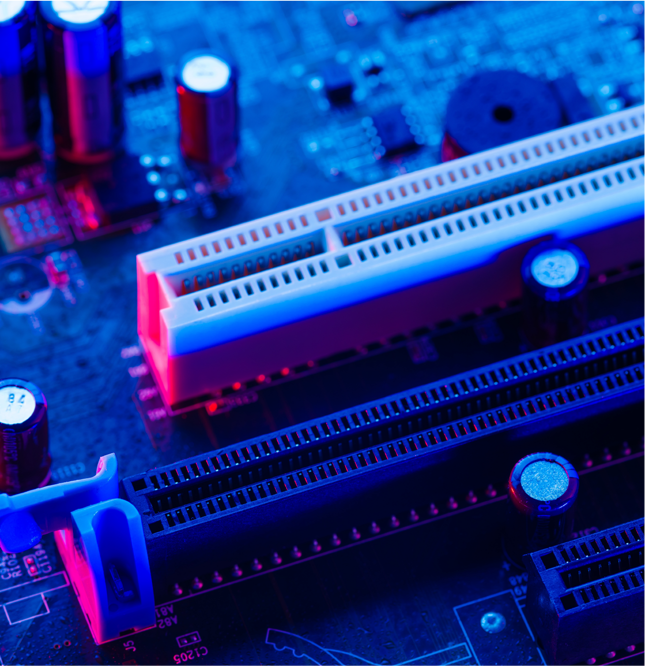 Enhancing Prototyping and Testing to Shorten Time-to-Market
Electronics contract manufacturers, as outsourcing partners, possess valuable insights and expertise in product design and development. With their comprehensive understanding of design issues and potential challenges, they can draw upon their knowledge to decrease the number of design iterations and streamline the entire product development process. By reducing the time spent on development testing and iterations, you can expedite market timelines, seize opportunities, and secure a competitive advantage.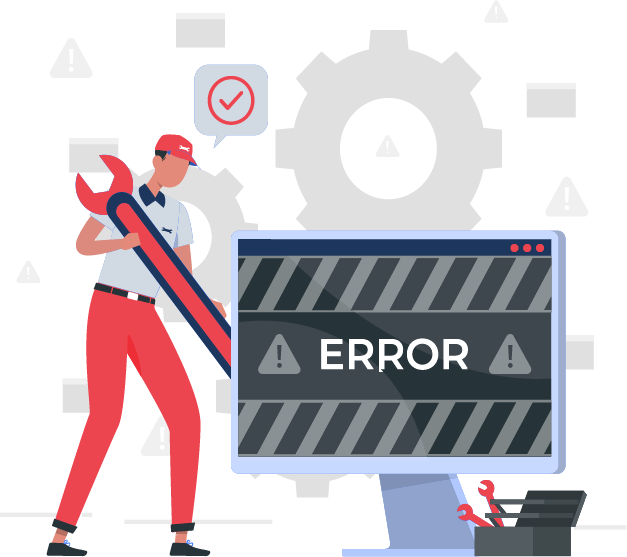 Achieving Minimal Production Errors
Design for Manufacturing (DFM) is a crucial aspect of product development. Outsourcing partners can identify potential flaws early and provide recommendations for optimization. You can avoid costly rework and production delays by addressing these issues at the design stage. This proactive approach saves time and resources and ensures products meet high-quality standards.
By leveraging the expertise of outsourcing partners in strategic sourcing and DFM, companies can achieve cost savings, streamline product development, and enhance overall performance.
The Value of Post-Manufacturing Outsourced Services
Outsourcing post-manufacturing services such as Third-party Logistics (3PL) and warehousing can lead to notable advantages, including cost savings, efficient storage, and a swifter response to customer needs. Moreover, outsourcing final assembly services has additional advantages.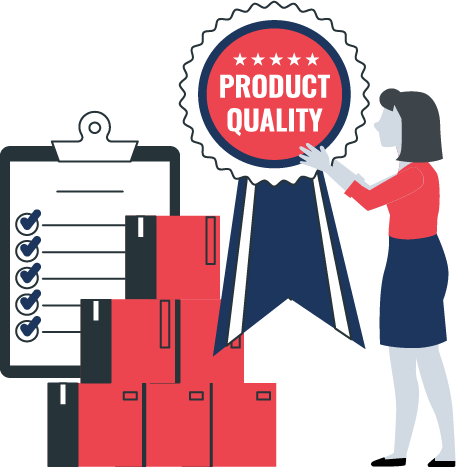 Stringent Quality Control Measures for Consistent Product Quality
Outsourcing partners implement stringent quality control measures that ensure uniform finished product quality, minimizing the likelihood of defects and product returns.
By adhering to standardized processes, you can enhance operational efficiency and reduce waste, reducing your overall costs. Consistency in quality control also helps your company maintain a strong reputation and build customer trust, which are both crucial for long-term success.
Efficient Communication for Swift Adaptation to Customer Requests
Collaborating closely with outsourcing partners enhances communication channels, allowing you to quickly adapt to changes in customer demands. By staying connected and responsive, you can ensure that products align with or surpass customer expectations.
In addition, timely communication enables quick adjustments in production and delivery, improving customer satisfaction and loyalty. Satisfied customers are more likely to become repeat customers and recommend your company to others, leading to increased sales and market share.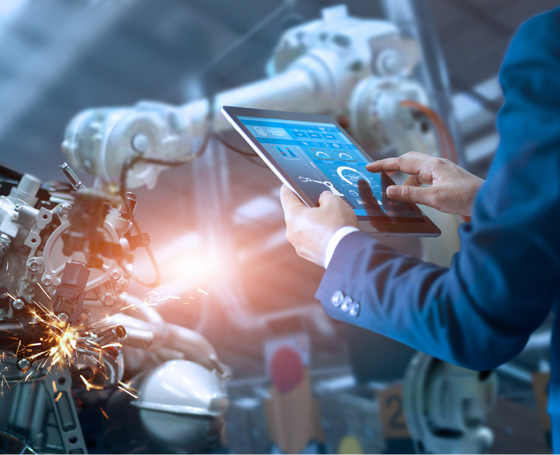 Simplified Vendor Management for Reduced Risks and Downtime
Utilizing a single outsourcing partner for multiple services streamlines operations and minimizes the resources needed to manage multiple vendors. A centralized approach helps you reduce vendor coordination risks and minimizes potential errors or delays. This efficient vendor management enhances production processes, cuts downtime, and boosts overall productivity.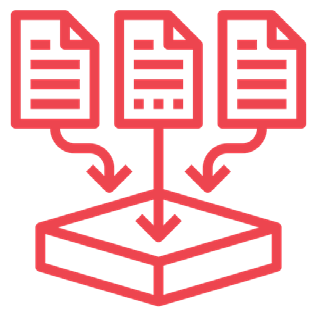 Data-Driven Capabilities Provide Value
As data-driven capabilities advance, outsourcing higher-value functions like operations to contract manufacturers (CMs) becomes increasingly appealing. In the current data-rich landscape, CMs can leverage the data they gather from working with multiple companies to identify best practices, innovations, and process improvements.
This cross-industry knowledge enables them to offer superior efficiency and effectiveness in specific areas. It's crucial for your company to recognize and engage with the emerging digital ecosystems in each industry without compromising your business's core assets.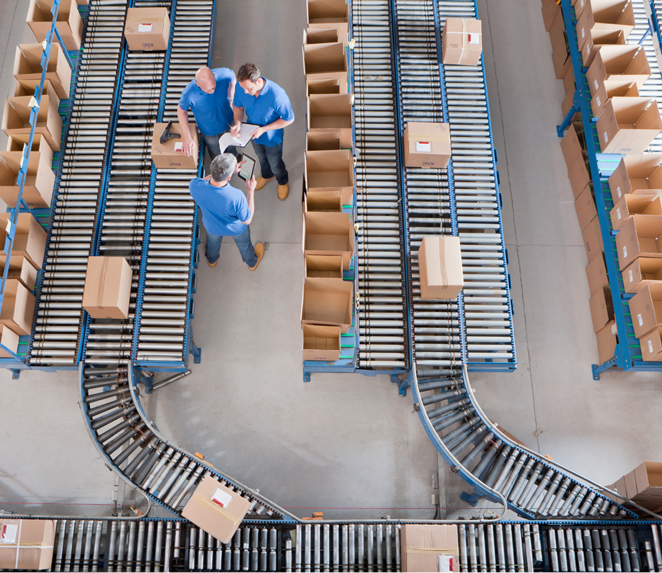 By outsourcing post-manufacturing services such as third-party logistics (3PL), warehousing, and final box build assembly, your company can optimize operations, ensure product quality, and boost customer satisfaction.
The experience and expertise that CMs gain from working with multiple clients allow them to streamline these processes, minimize costs, and reduce potential errors. This collaborative approach not only improves your company's performance but also strengthens your competitive position in the market.
Embracing Digital Transformation through Outsourcing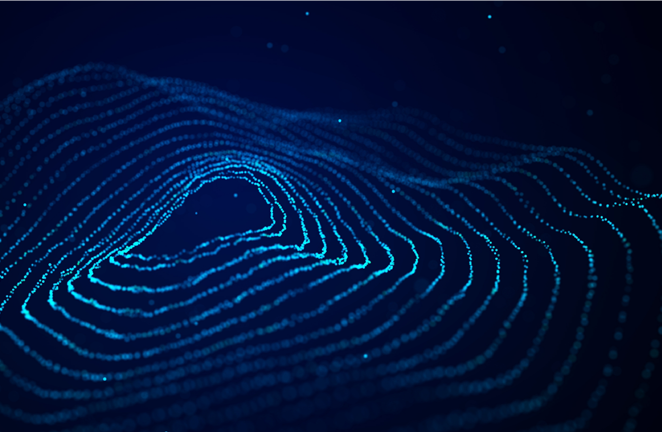 Outsourcing can be instrumental in helping you keep your electronics business competitive by promoting the adoption of digital transformation and advanced technologies. Advanced technologies such as the Internet of Things (IoT), artificial intelligence (AI), and advanced analytics can boost efficiency, lower costs, and enhance product quality.
By partnering with outsourcing providers already invested in these state-of-the-art technologies, you can benefit from innovative solutions without incurring significant capital expenditures.
The potential economic impact is considerable, with McKinsey estimating that smart factories' total economic impact could reach $3.7 trillion per year by 2025.
By utilizing outsourcing to embrace digital transformation, your electronics business can stay at the forefront of this transformative movement, fostering innovation and maintaining a competitive edge in the industry.
In conclusion, outsourcing serves as a pathway to growth and a means to maintain a competitive edge in the electronics manufacturing industry. By adopting outsourcing for pre-market and post-manufacturing services and implementing advanced technologies, your business can remain agile and responsive to the rapidly evolving market landscape.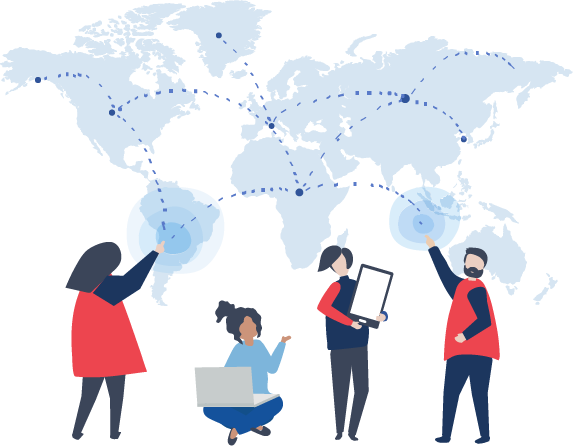 Ultimately, embracing the strengths of outsourcing can help your electronics company build a resilient and future-proof business model.
This approach allows you to focus on core functions and innovation, laying the foundation for long-term success, even in the face of economic uncertainties. By leveraging strategic outsourcing partnerships, you can capitalize on the numerous benefits they offer and ensure your business thrives in a competitive market.
Related Blog Posts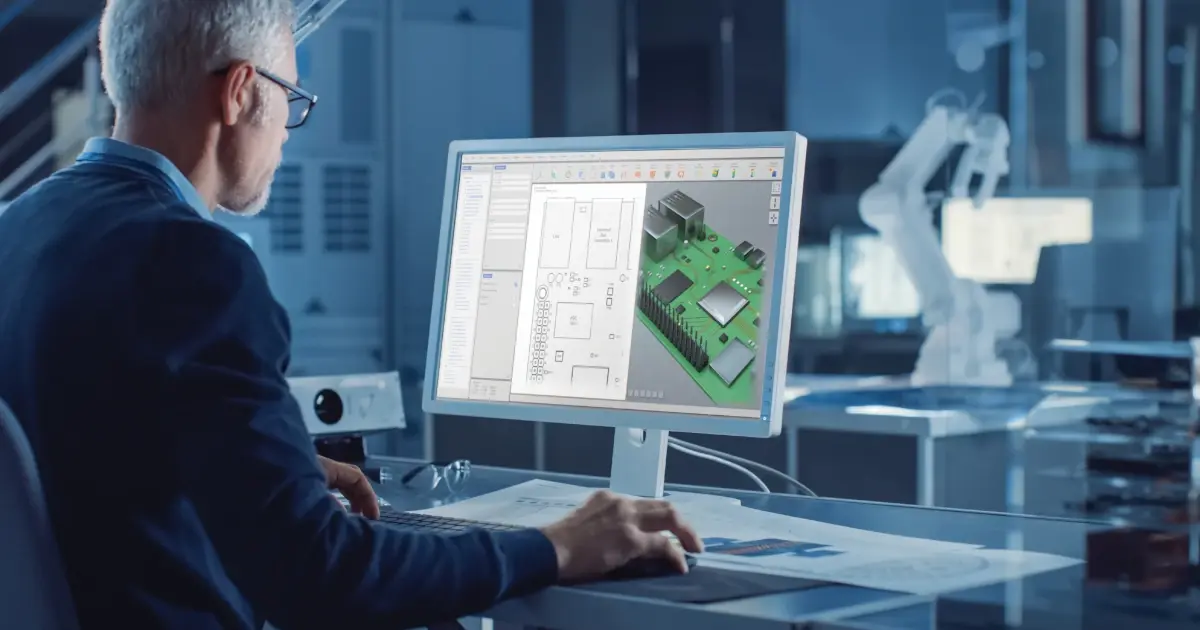 Companies, often navigating obstacles requiring swift and astute decision-making, must identify and understand the impediments to PCBA product development.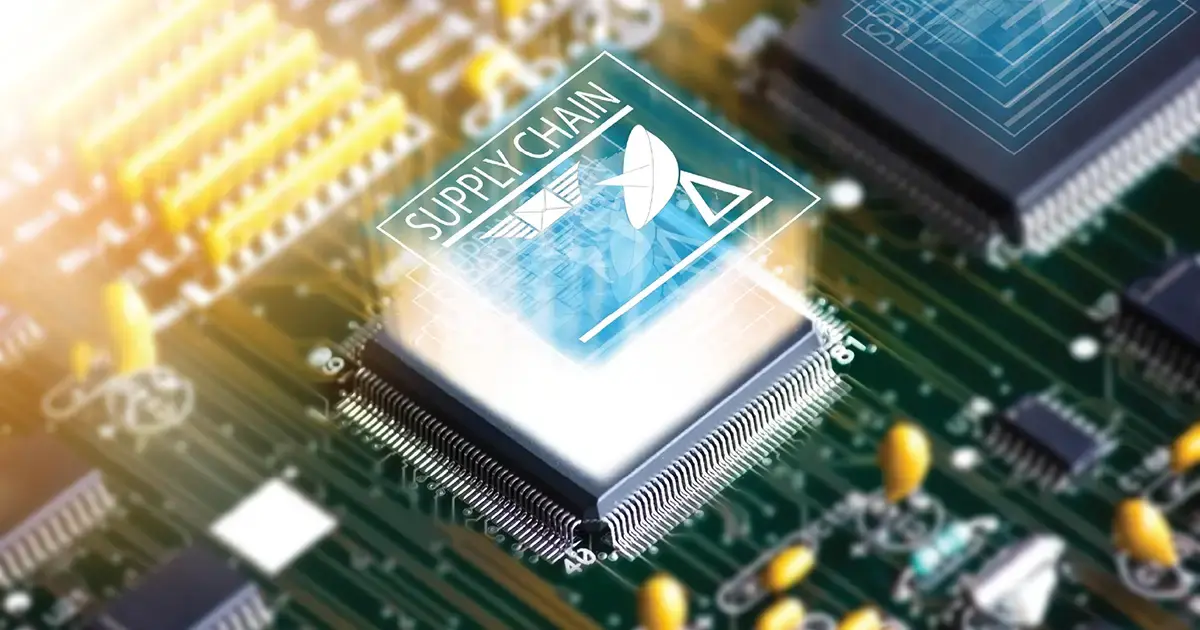 The right employees won't show up as if by magic: electronics OEMs and distributors need to make a concerted effort to hire and retain supply chain talent.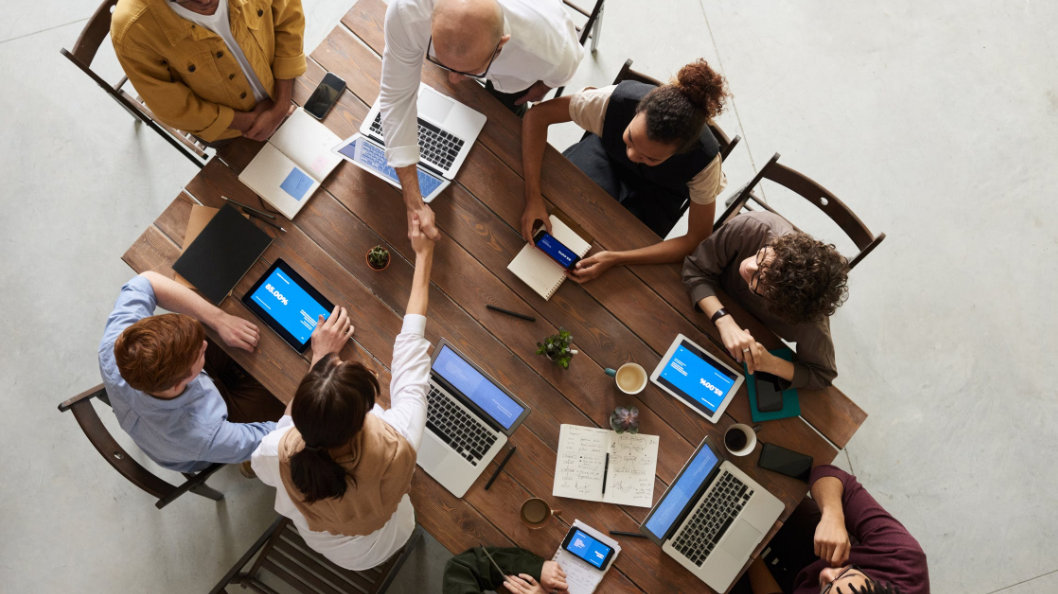 A dedicated strategy for strategic sourcing and planning will compound the efficiency for running your back-end operations starting with a common platform.
About MacroFab
MacroFab offers comprehensive manufacturing solutions, from your smallest prototyping orders to your largest production needs. Our factory network locations are strategically located across North America, ensuring that we have the flexibility to provide capacity when and where you need it most.
Experience the future of EMS manufacturing with our state-of-the-art technology platform and cutting-edge digital supply chain solutions. At MacroFab, we ensure that your electronics are produced faster, more efficiently, and with fewer logistic problems than ever before.
Take advantage of AI-enabled sourcing opportunities and employ expert teams who are connected through a user-friendly technology platform. Discover how streamlined electronics manufacturing can benefit your business by contacting us today.