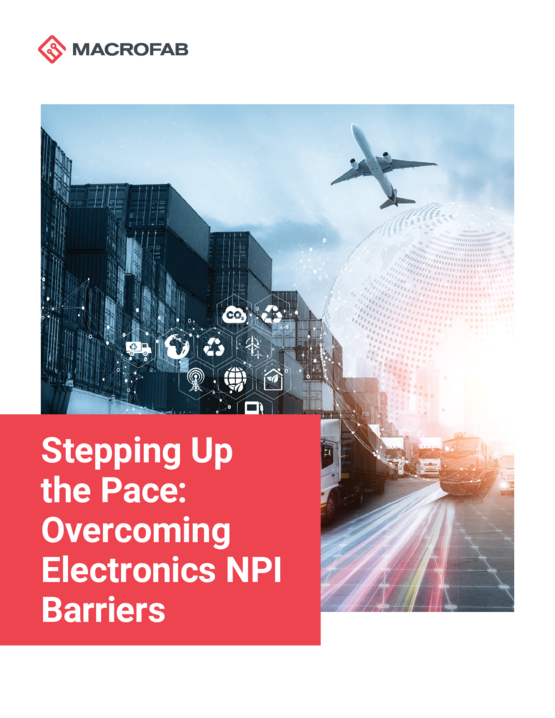 In the midst of today's dynamic electronics manufacturing environment, the urgency to innovate and bring products to market is more pronounced than ever before. As technology propels us forward and customer demands continuously shift, companies grapple with daunting barriers. They're tasked with achieving a quicker new product introduction (NPI) pace, all while maintaining an uncompromising commitment to quality.
Amid these complexities, our white paper serves as a beacon. It delves into the intricate dynamics of electronics manufacturing, offering keen insights. More than just an exploration, it presents actionable strategies and solutions to adeptly navigate these challenges, guaranteeing that the spirit and execution of innovation remain paramount.
What will you learn?
The four critical factors complicating today's NPI for electronics companies. The transformative role of connected manufacturing networks.
How to successfully navigate increasing regulatory oversight.
Strategies for enhancing cross-organization collaboration within smaller, dispersed teams.
Navigating opportunities and challenges posed by the explosion in smart device adoption.
Register to Download
To download this document, please complete the form below.
What It Is
A comprehensive analysis of current electronics manufacturing trends and actionable strategies for optimizing new product introduction.
Who It's For
Electronics manufacturers, engineers, and leaders seeking to enhance their NPI processes and stay competitive in the industry.
How To Use It
Leverage insights to refine NPI strategies, adopt new technologies, and streamline production processes to reach the next level of profitability.