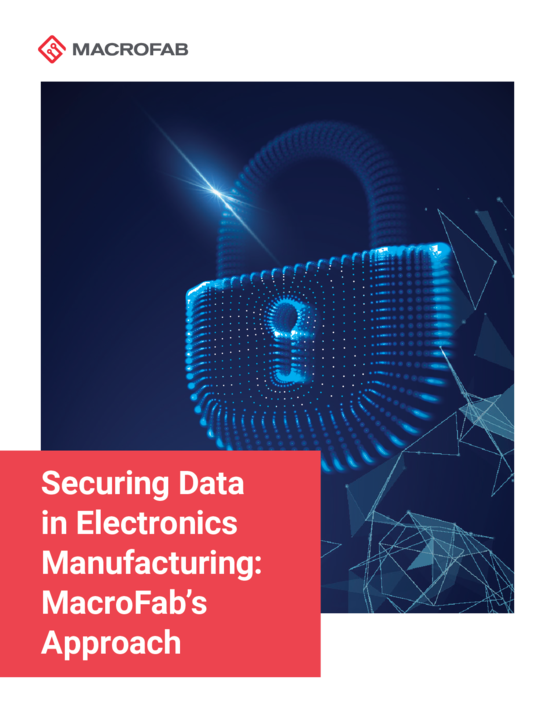 Our latest white paper takes a deep dive into the meticulous security methods employed by MacroFab, ensuring the secure handling of data throughout the manufacturing process.
Discover how we're harnessing industry-standard encryption methods, innovative access control, and superior web application security to ensure a resilient data protection environment.
It reveals the stringent security measures MacroFab takes to protect your valuable data and serves as an eye-opener for businesses seeking to understand their manufacturing partner's security protocols. For anyone interested in understanding how data security is maintained in electronics manufacturing, this white paper by CEO Misha Govshteyn is a must-read.
Take advantage of this highly reliable resource and prepare yourself for the future of secure electronics manufacturing. Don't just read it; use it, and advocate for comprehensive data protection in manufacturing.
Register to Download
To download this document, please complete the form below.
What It Is
A comprehensive overview of MacroFab's security methods
Who It's For
EMS professionals or anyone intrigued by modern manufacturing comprehensive security processes
How To Use It
As a training tool, as a reference guide, or as a casual read to enrich your knowledge