Is Mexico An Option For Your Electronics Manufacturing?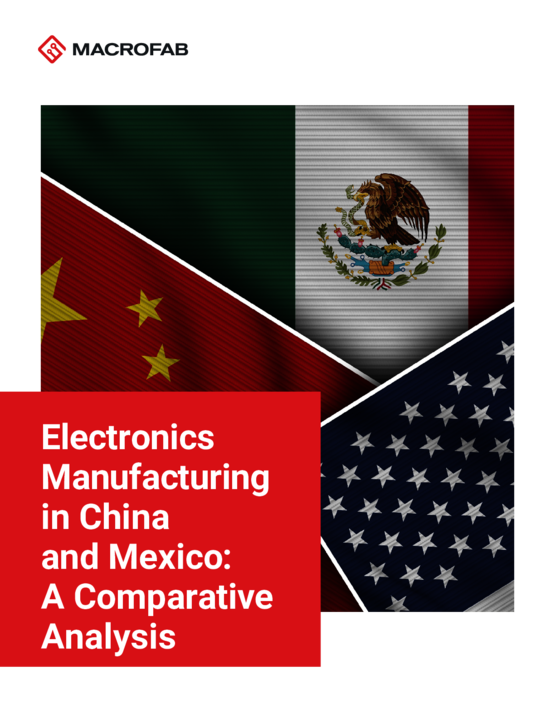 It is a serious decision to decide where to manufacture, with long-term impacts on production. Before choosing a location, EEs and tech startups must weigh all factors.
A changing world means a changing manufacturing sector. Companies that have long been rooted in Asia are now reconsidering where they manufacture prototypes and full runs. Which factors should you take into account when choosing a manufacturing location? In this paper, we will discuss:
Understanding and identifying your unique engineering and purchasing requirements
A comparison of Mexican and Chinese manufacturing costs and benefits
Advantages of manufacturing in the U.S.
Factors that hinder a manufacturing change
Regional North American manufacturing's surprising financial benefits
Register to Download
To download this document, please complete the form below.
What It Is
A quick look at the benefits and risks of manufacturing in North America versus Asia.
Who It's For
Engineers and decision-makers
How To Use It
Determine the best location to manufacture your products so that your end users receive the best service possible.