What's behind the move to reshore electronics production?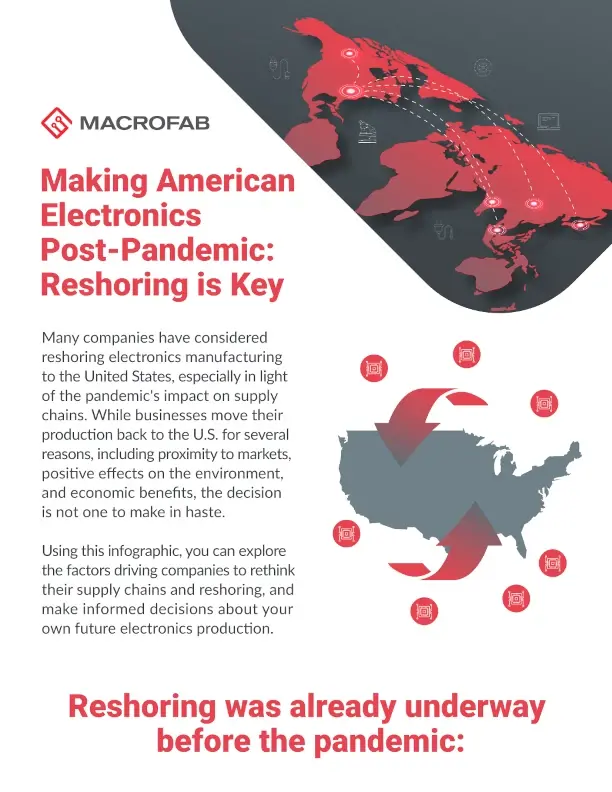 Before the pandemic, the trend of bringing manufacturing operations home–or reshoring–had already begun. This infographic provides information on the various reasons why companies worldwide are reconsidering their supply chains. By examining this information, you can make informed choices about the future of your own electronics production.
Register to Download
To download this document, please complete the form below.
What It Is
An illustration of what drives companies to reconsider their EMS manufacturing options
Who It's For
Supply chain management and C-Level
How To Use It
Identify current trends and make better decisions based on them