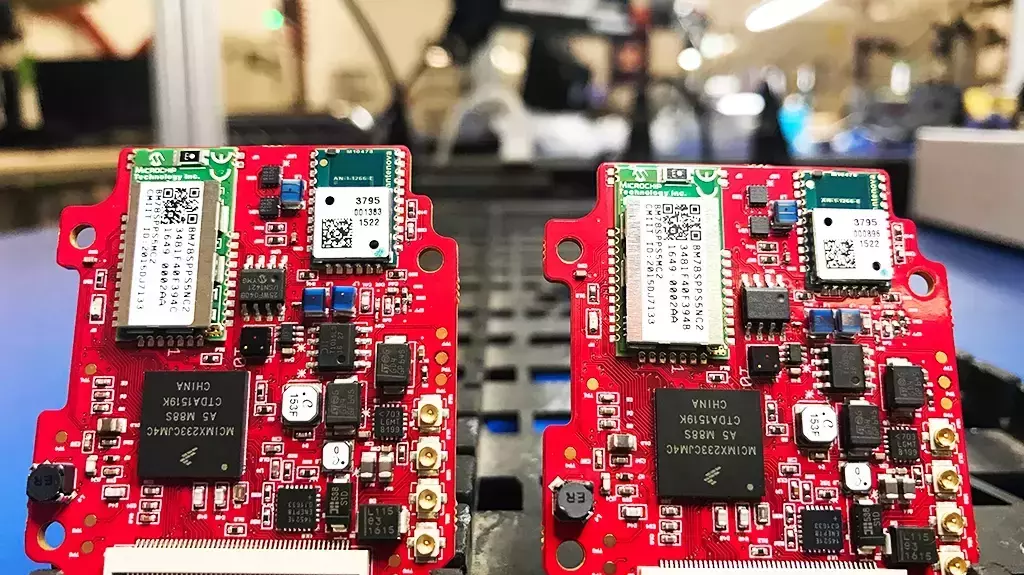 MacroFab Blog
This week's Red Hot PCB explores the live view of a real world environment, augmented reality.
Step into the world of augmented reality gameplay with this week's Red Hot PCB from our manufacturing floor. MacroFab customer, Opal Studios designed the Opal MVP PCB which was developed to extend the user experience beyond the display screen. Powered by a lithium battery, this integrated design comes with capabilities of Bluetooth, BLE Beacon, and near field communication (NFC).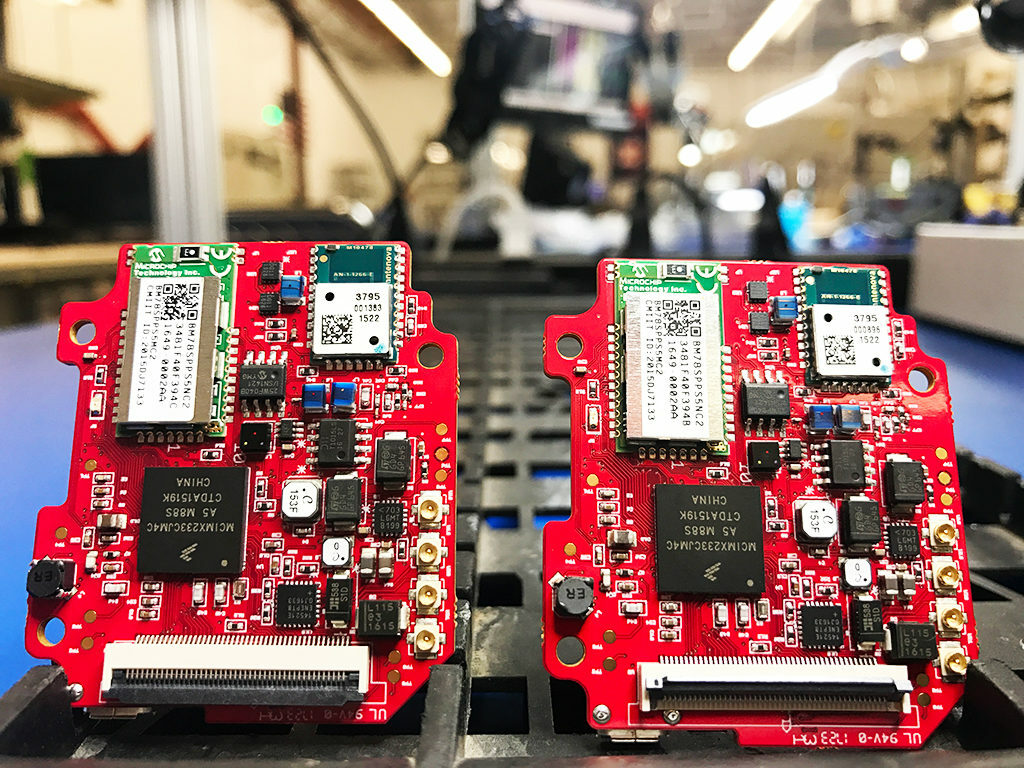 While it engages users through LCD lighting, and audio, these boards contain a GPS inertial measurement component to enable the incorporation of geolocation features into gameplay. Acting as the brain is a i.MX233 power management unit, ARM9™ core processor with several external memory modules. All of this compiles into a couple of square inches, for a seamless augmented reality experience in the palm of your hand.
Thanks to Dylan with Opal Studios for his contribution to this week's post.
Engineers are drowning in administrative tasks.
Modernize how you build electronics with the MacroFab Platform.
About MacroFab
MacroFab offers comprehensive manufacturing solutions, from your smallest prototyping orders to your largest production needs. Our factory network locations are strategically located across North America, ensuring that we have the flexibility to provide capacity when and where you need it most.
Experience the future of EMS manufacturing with our state-of-the-art technology platform and cutting-edge digital supply chain solutions. At MacroFab, we ensure that your electronics are produced faster, more efficiently, and with fewer logistic problems than ever before.
Take advantage of AI-enabled sourcing opportunities and employ expert teams who are connected through a user-friendly technology platform. Discover how streamlined electronics manufacturing can benefit your business by contacting us today.