Related Topics
About two-thirds of counterfeit electronics are sold by reputable companies, with little awareness of the problem.
Other Resources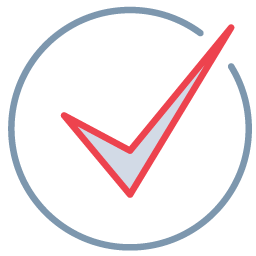 Checkpoint
The global trade in counterfeit is worth up to $1 trillion annually, with electronics accounting for a significant portion of that figure.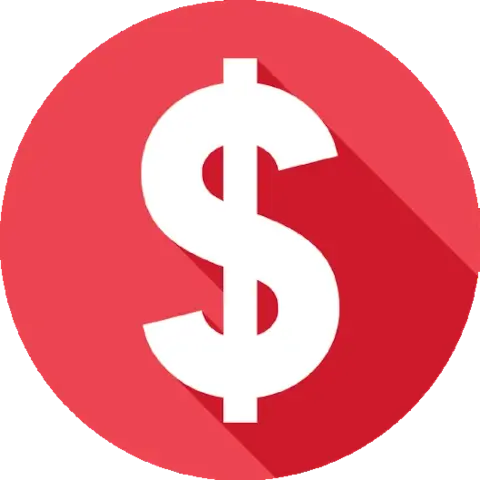 It was a busy day at the factory, as usual. The production line was moving steadily, churning out the latest electronic boards. However, something was amiss. Some circuit boards had a faulty resistor, despite having passed all the necessary quality checks.
The team responsible for the production line was stumped. They had followed all the protocols and used only the best components, so how could this have happened?
When they dug deeper into the supply chain, they discovered the issue: they had been duped by a supplier selling fake components.
This story happens everywhere and could happen to almost anyone. Counterfeit parts are nearly indistinguishable from the real ones but are made with subpar materials and inferior craftsmanship. They can pass the initial quality checks, but they inevitably fail under real- world use.
Counterfeiting a Growing Problem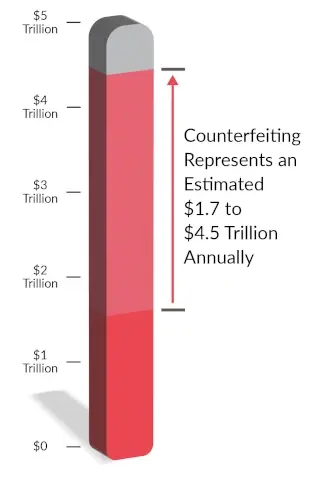 Counterfeiting is a growing problem in the electronics industry. According to a report by the International Chamber of Commerce, the global trade in counterfeit is worth up to $1 trillion annually, with electronics accounting for a significant portion of that figure. Some estimate the total to be between $1.7 and $4.5 trillion, which would make counterfeiting one of the world's largest economies, ranking above Canada's GDP. With each counterfeit electronic component comes an increased risk of financial losses and severe safety risks.
Estimating the costs added by counterfeiting parts in the electronics industry is difficult, as counterfeiting can take many forms. For example, an electronic component that may be worth only a few dollars can cost as much as ten times more to replace after it is mounted onto a circuit board. Furthermore, a fake component increases failures of systems related to performance, safety, and lifecycle.
Counterfeiting parts are often of poor quality and may function differently than intended. When they work differently than intended, there's lost productivity, as counterfeit parts can lead to equipment failure. Failure often increases user safety risks, lawsuits, fines, and brand damage.
For example, in 2016 a major communications company was forced to recall millions of its most popular smartphone line due to problems with the battery, which were caused by counterfeit battery cells. The recall resulted in high costs for the company; estimated recall and lost sales hovered around $5 billion. In addition, the stock price of the company declined shortly after the incident.
So, if it's too costly, why is counterfeiting so prevalent?
Why Counterfeiting Continues
Counterfeit electronic parts are unauthorized copies of legitimate components. They are produced without any formal authorization from the original equipment manufacturer and fail to meet their operational specifications. Counterfeit components can look like the real thing and may be difficult for the average person to detect.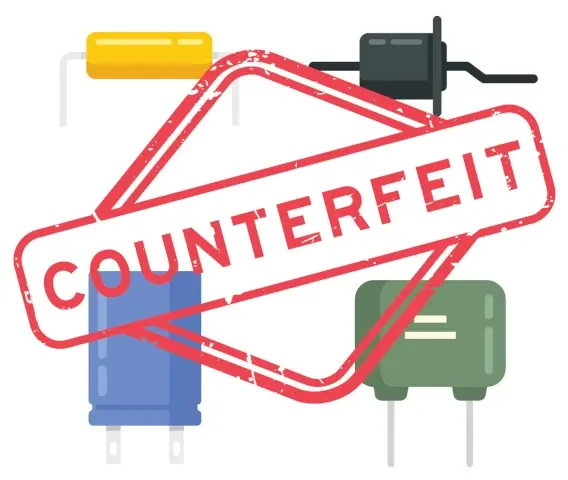 Common examples of fake electronic parts include resistors, capacitors, transistors that do not meet manufacturers' specifications, printed circuit boards (PCBs), integrated circuits (ICs), transformers and switches, batteries, and other peripheral components.
One of the main reasons counterfeiting is so prevalent in the electronics industry is the high demand for low- cost components. Many companies are in sectors under constant pressure to reduce costs and increase profits. As a result, they may be tempted to purchase cheaper, counterfeit parts from unscrupulous suppliers to save money.
The impact of fake electronic parts on electronic devices can be severe. Not only can they be challenging to detect, but they can also cause serious safety risks and compromise performance. Then, the importance of keeping counterfeit parts from sneaking into the supply chain.
Keeping Your Builds Counterfeit-Free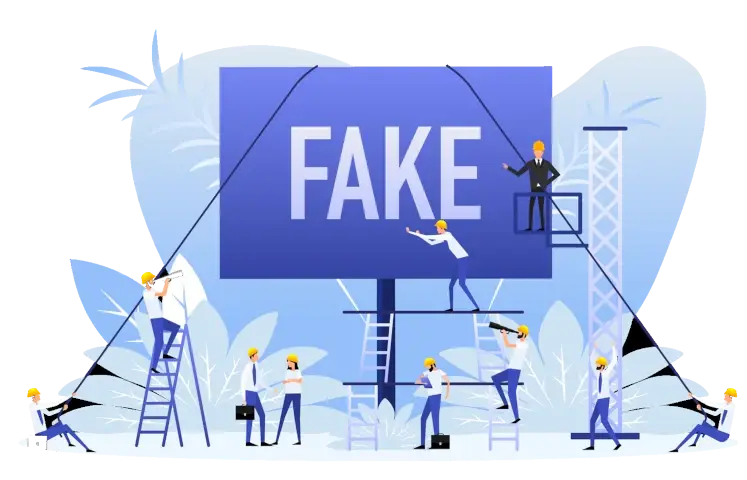 Fortunately, there are systems to protect consumers from fake electronic parts. Here are a few actions that companies are taking to prevent counterfeiting in the electronics industry:
Source components from reputable vendors: By sourcing components from reputable vendors who have undergone the appropriate certification process, companies can ensure that their parts are authentic. This will not only minimize their risk of financial losses due to counterfeit parts but also the risk of consumer harm due to faulty components.
Keep accurate parts records: track suppliers, and be aware of any risks associated with counterfeit parts. Companies should also certify their parts, trace their suppliers to ensure that all components are from legitimate sources, and conduct regular quality assurance.
Be wary of meager costs: Counterfeiters—especially those operating overseas—often sell fake electronic parts for a fraction of the official price. Compare your suppliers' prices, and if any deal is significantly cheaper than the rest, it could be counterfeit. In addition, always check the supplier's credentials and do your due diligence when ordering parts.
Implement stricter supply chain management processes: Thorough supplier vetting and regular audits ensure that only authentic, high-quality parts get purchased.
The Role of Risk Mitigation
Implementing a more patent supply chain management process can be overwhelming. Risk mitigation solutions such as a searchable database of known counterfeit components and high-risk suppliers are necessary. These platforms help to quickly identify and avoid purchasing fake parts and reduce exposure to financial and safety risks.
ERAI is a global information services organization tracking issues affecting industry-specific risk mitigation on suspect counterfeit, non-conforming parts and problematic suppliers and customers. Through them, companies within the electronics industry can gain better visibility into supply chains and make more informed decisions.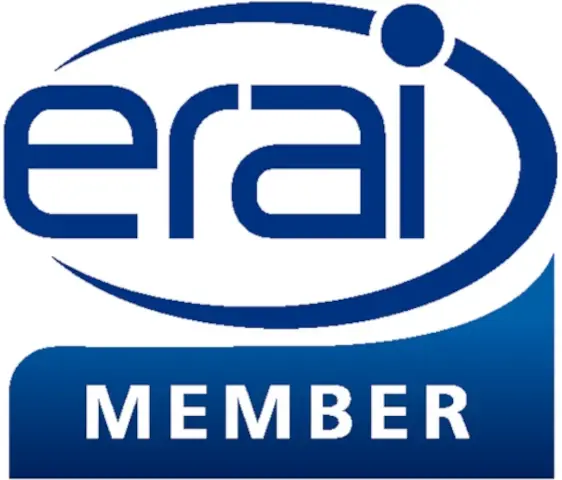 MacroFab is a member of ERAI. Using multiple risk mitigation techniques, MacroFab's Strategic Sourcing team achieved a zero percent component failure rate in 2022 while sourcing parts for thousands of jobs, underscoring the company's commitment to quality production. With long-term cooperative relationships with suppliers such as Mouser, Digi-Key, Arrow, and Avnet, as well as with trusted and vetted third-party distributors, we can find safe components at fair prices.
Overall, counterfeiting is a severe problem in the electronics industry that can have serious consequences for companies and consumers. To protect consumers from fake electronic parts, companies and manufacturers need to take measures to ensure the authenticity of components entering the supply chain.
Further, counterfeiting also poses a financial risk to companies. In the electronics industry, for example, companies must certify that all of their parts are authentic and meet specific standards. If a company is found to be using counterfeit parts, it can face significant fines and even legal action.
Related Blog Posts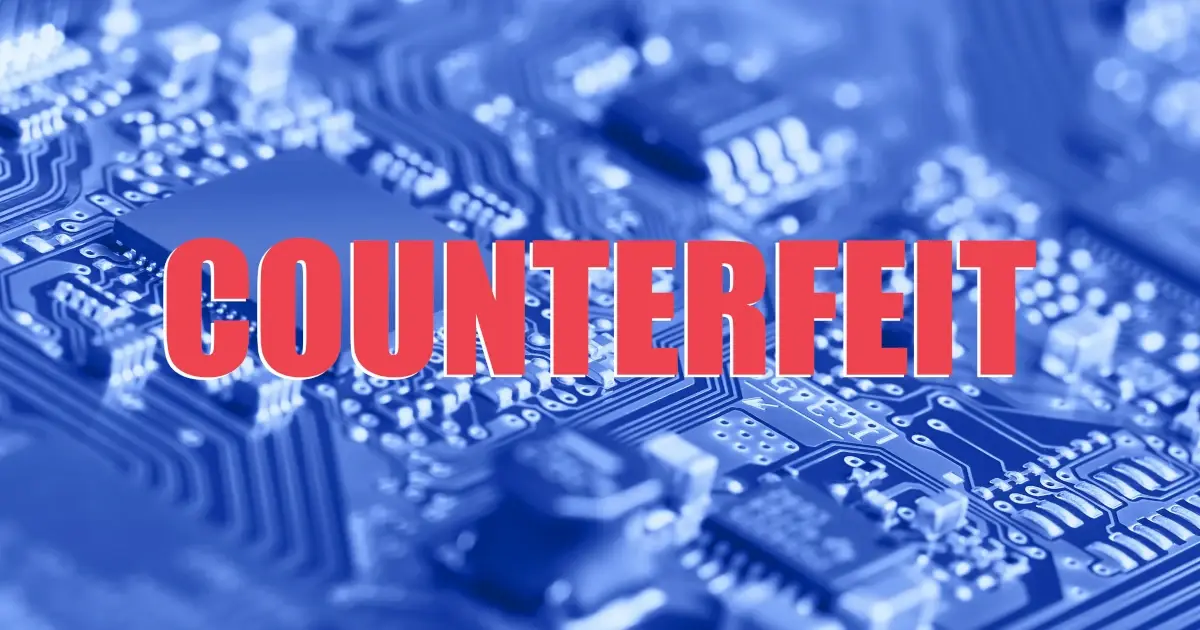 About two-thirds of counterfeit electronics are sold by reputable companies, with little awareness of the problem.
About MacroFab
MacroFab offers comprehensive manufacturing solutions, from your smallest prototyping orders to your largest production needs. Our factory network locations are strategically located across North America, ensuring that we have the flexibility to provide capacity when and where you need it most.
Experience the future of EMS manufacturing with our state-of-the-art technology platform and cutting-edge digital supply chain solutions. At MacroFab, we ensure that your electronics are produced faster, more efficiently, and with fewer logistic problems than ever before.
Take advantage of AI-enabled sourcing opportunities and employ expert teams who are connected through a user-friendly technology platform. Discover how streamlined electronics manufacturing can benefit your business by contacting us today.