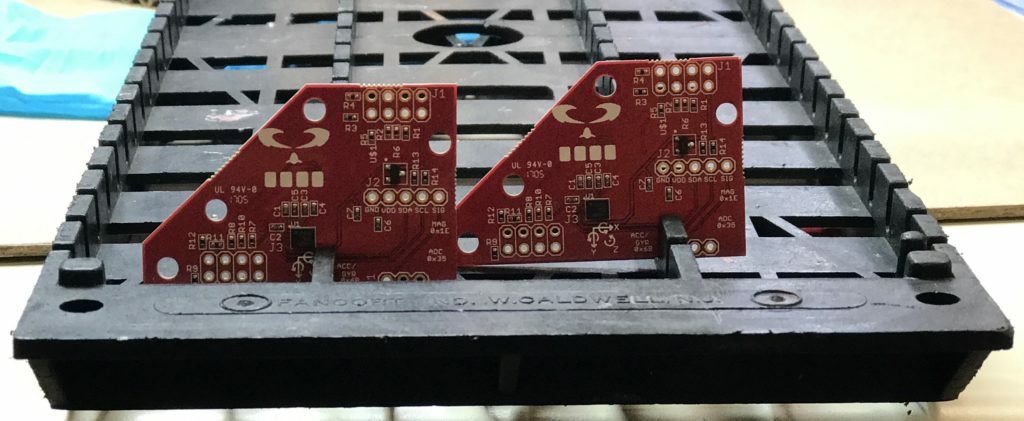 This week's featured board comes from Matt, a BS/MS student in Electrical Engineering at Rochester Institute of Technology Rochester.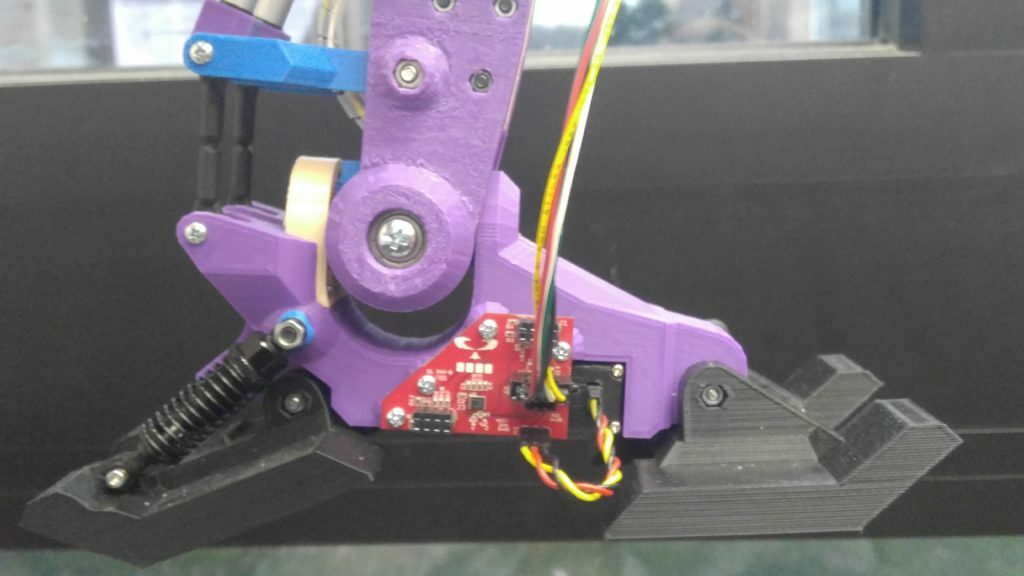 Matt is currently working on his thesis in the Multi Agent Bio-Robotics Laboratory (MABL), which is to create a 3D printable bipedal (two legged) robot. The boards we produced for him are part of the robot, specifically are daughter boards for the foot. The boards are comprised of a LSM9DS1, MAX1161 and a linear voltage regulator. The LSM9DS1 is an Inertial Measurement Unit (IMU) and is going to be used to help track acceleration and position of the foot while it is in the air. His design for the IMU is based off of Sparkfun's 9 DoF sensor stick. The MAX1161 is an external Analog to Digital Converter (ADC), and is used to measure 12 Force Sensing Resistors (FSR) on the bottom of the foot. Check out his work in progress so far, which includes a close up of the board.
Shout out to Matt from RIT for his contribution to this Red Hot PCB post.
Engineers are drowning in administrative tasks.
Modernize how you build electronics with the MacroFab Platform.
About MacroFab
MacroFab offers comprehensive manufacturing solutions, from your smallest prototyping orders to your largest production needs. Our factory network locations are strategically located across North America, ensuring that we have the flexibility to provide capacity when and where you need it most.
Experience the future of EMS manufacturing with our state-of-the-art technology platform and cutting-edge digital supply chain solutions. At MacroFab, we ensure that your electronics are produced faster, more efficiently, and with fewer logistic problems than ever before.
Take advantage of AI-enabled sourcing opportunities and employ expert teams who are connected through a user-friendly technology platform. Discover how streamlined electronics manufacturing can benefit your business by contacting us today.