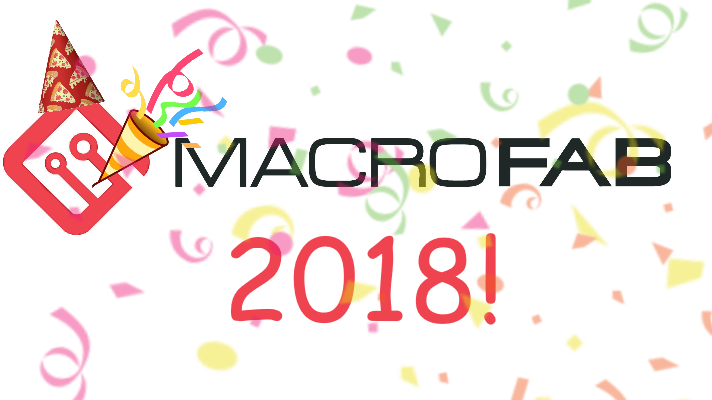 Related Topics
This is more than a promotional offer; it assures you are getting the best value for your money without having to sacrifice quality.
We'll provide you with an introduction to each step and explain its significance in the larger PCB manufacturing and assembly process.
If you're a supply chain professional, engineer or business owner this webinar will show you how you can access an agile digital platform that brings the
Other Resources
Everyone here at MacroFab would like to thank every one of our customers and supporters that have been with us over the past year. We appreciate our community for giving us amazing feedback to improve our online platform and for helping us grow our electronics podcast. For the very last blog post for 2018, I have compiled a list what I consider the best of MacroFab from this year!
New Feature Releases for the Platform
In 2017, we launched our net software interface for the MacroFab platform. This year in 2018, we expanded its capabilities, improved the platforms performance, and added new customization features for PCBs. Look forward for 2019 to bring even more features to our platform!
February 2018 Platform Updates
Added support to the ODB++ and gerber importer to handle negative polarity copper layers
Improved the workflow for consignment parts
Faster auto matching for BoM part selection
Stock levels for selected components shown right on the BoM
Expanded PCB Layer Options. Introducing 10, 12, 14, and 16 Layer!
Originally MacroFab only supported up 8 layers for PCBs
Expanded to support up to 16 layer boards for even more complicated PCBA
Platform Updates: XLSX BoM and Dashboard Updates
Revamped XLSX BoM importer based on feedback from customers
Added outbound shipment tracking to user dashboards
10-Day Prototype qualification check list for platform
Updated the API documentation
New Standard DRC Specifications: Prototype PCBs with Smaller Features!
Reduced the minimal size of our standard manufacturing specification
Allows for smaller, more compact designs to utilize our prototype class service
MacroFab in the News
MacroFab was founded in 2013 and we launched our online platform in 2015. Since then, MacroFab has redefined the electronics manufacturing experience and grown out of the original 800 square foot warehouse where Chris and I started the company at. Here are some news articles that where written about MacroFab over 2018.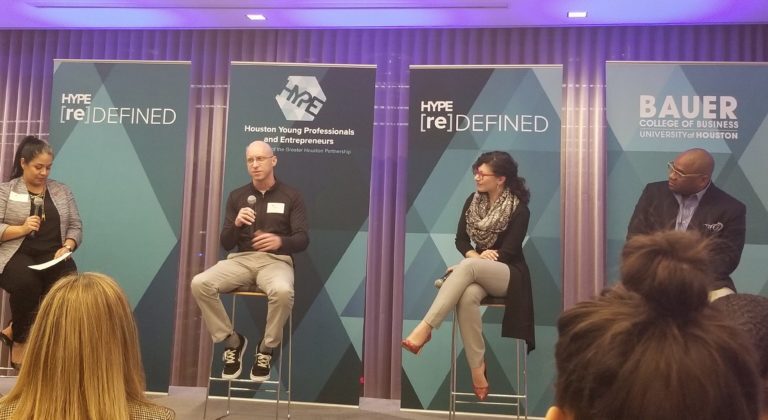 Chris Church Speaks at Greater Houston Partnership HYPE Event
MacroFab leader and founder Chris Church spoke at the Greater Houston - Partnership's HYPE [re]Defined event on Thursday, Feb. 8th

Houston Young Professionals & Entrepreneurs (HYPE) brought together young professionals and entrepreneurs to engage in the diverse Houston community
Engineer Spotlight: MacroFab Co-Founder Parker Dillmann Explains PCB Design Trends
Parker Dillmann, lead EE and co-founder of MacroFab, aims to take some of the old-school pain out of product development and scaling processes
All About Circuits spoke with Parker to talk about old issues and new innovations in PCB design and fabrication
Houston-based MacroFab Names Misha Govshteyn as CEO
Announced that board member, Misha Govshteyn becomes the new Chief Executive Officer for MacroFab
Chris Church becomes the new Chief Product Officer for MacroFab
Houston electronics manufacturing company gears up for growth
Article on MacroFab's rapid growth and what is to come next year
Podcast Growth and Best Episodes
With over 150 episodes, 320,000 plus total downloads, and a currently weekly rate of over 5000 downloads, the MacroFab Engineering Podcast is one of the more unique content we create here at MacroFab. What started as a experiment to generate weekly content for the blog has exploded to be part of our community and people's weekly routine. In 2019, lets hope Stephen and I can keep our zero week missed streak going! Here are some of my favorite episodes we recorded over 2018.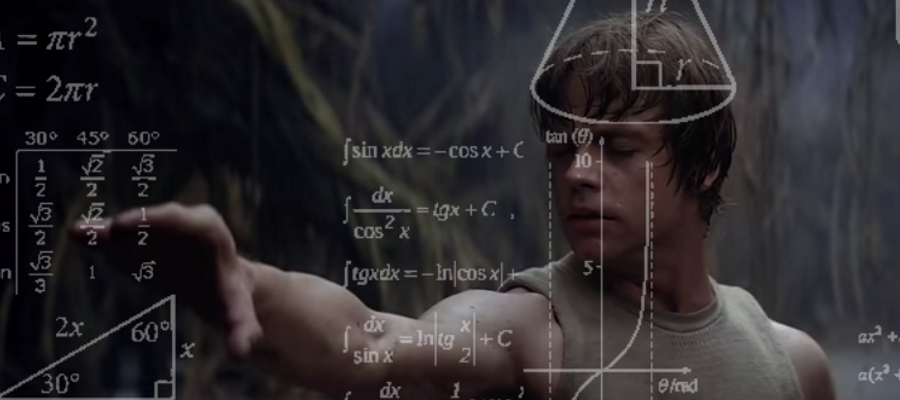 Battlestar Gallactic Grounds
PCB grounding schemes and different PCB routing techniques
Tell Me How People Hurt You
Cross over episode with Elecia and Christopher White of the Embedded.FM podcast
Main topic of this podcast covered how to make Software and Hardware Engineers work better together
Tariff Impacts with Chris Church
It took 127 episodes to finally get the other founder of MacroFab, Chris Church, onto the podcast
This covered how the latest tariffs on electronic parts and assemblies would impact the US electronic contract manufacturing industry
It Depends – An In Depth Look at MLCCs with James Lewis
James Lewis, AKA the Bald Engineer, brings his wealth of knowledge of Multi-Layer Ceramic Capacitors to the podcast
Supply Chain Conspiracy Securities
Misha did not take that long to get onto the podcast compared to Church!
This podcast topic spurred from the allegations from Bloomberg and Super Micro Computer Inc.
Third Annual MacroFab Star Wars Christmas Special – Vader's Fake Fingers
Our Annual StarWars Episode
This year we had Josh Rozier on the podcast who has been Stephen's friend for decades
Topics include: Is the Force a Force?, Hyperspace Ramming, and 12 Parsecs?
Best of Engineering and Industry Articles
The goal of our blog is to educate our community and customers on electronic manufacturing industry news and create knowledge articles on aspects of electrical engineering design. Here are some of our top articles from this year.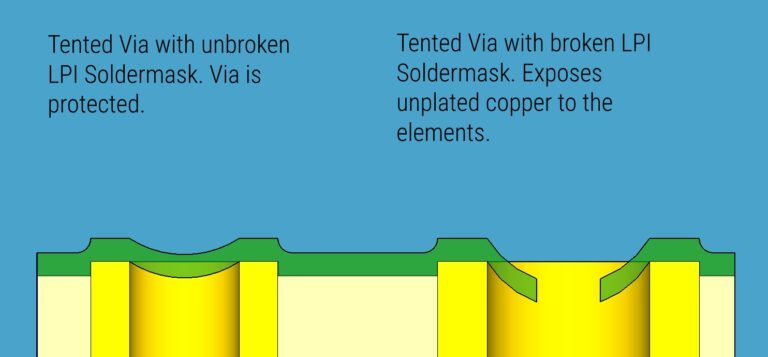 3 Steps to Planning Parts Selection for Your Next Electronic Hardware Product
How to use the MacroFab platform to price out your new electronic design before you even finish your design
Can influence which parts you select during your design process due to price and availability
Via Tenting for PCB Design
What is Via Tenting and why does it matter?
Should you expose your vias or keep them tented? Well it depends
Lowering Manufacturing Costs with Custom Enclosures
How to design your product for medium volume production runs by customizing off shelf enclosures
Key Parts of an Arduino: How to Integrate the Arduino Platform into your Product
The Arduino platform is one of the most widely used hardware and software environments for developing and prototyping new products
This article covers how to integrate the Arduino hardware directly into your product to reduce costs and shrink your form factor
Decoding Tariff Impacts on US Electronics Manufacturing
Chris Church writes about the recent tariffs in this article
What will be the overall impact on product pricing due to the tariffs?
Step by Step Guide to go from Prototype to Production with MacroFab
Taylor Smith covers moving your product from the prototype phase to production
How does a product go through EVT, DVT, PVT, and finally MP
Around the Fab
This year was a big year of growth for our team and community surrounding MacroFab. Here are some articles that highlight our community and the culture we foster at MacroFab.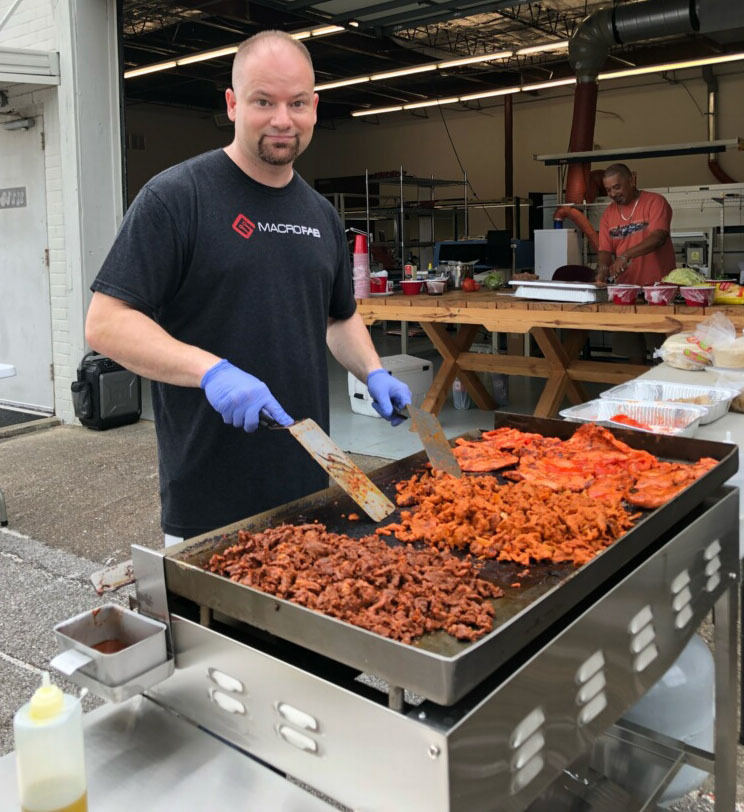 The Magic of MacroFam
Chris Colbert writes about how the "Fam" here at MacroFab operates
A Passion for Electronics Manufacturing
Ramon Torres shares his story about how he got into electronics and why he loves working at MacroFab
MacroFab Design Contest: Blink an LED Sponsored by Mouser Electronics
Our first large design contest, blink an LED!
Special thanks to the following judges that made this happen!

Elecia White podcast co-host at Embedded.FM
James Lewis of the Bald Engineer blog
Katherine Scott, computer vision and robotics guru
Derek Brodeur of The Current Source
Winners of the design contest!
Stephen and I covered the winners in MEP EP 138 of the podcast
The Many Hats of Startup Life
Taylor Smith talks about how working at a startup like MacroFab is challenging and rewarding
Some of Our Amazing Customers
Here is a small sample of some of the customers we showcased this year on our blog and main website! If you want to be featured in a case study or red hot PCB blog article let me know! We are always looking for the coolest products and amazing PCBAs to cover.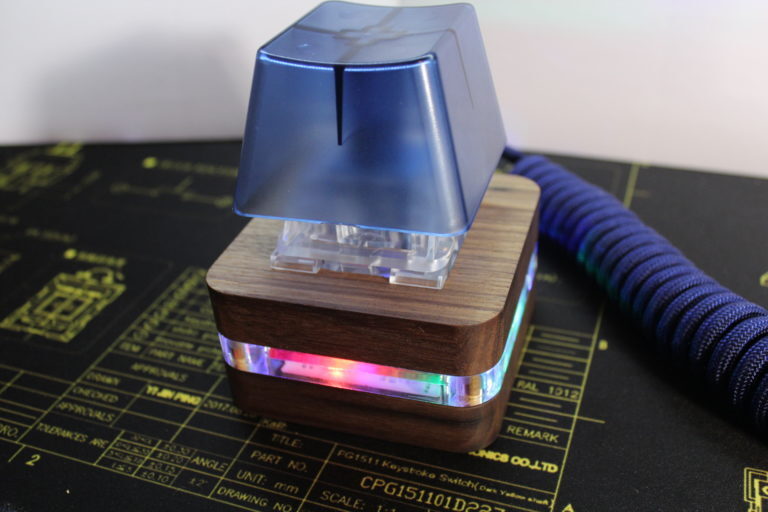 QWERTY Keyboard Badge for Hackaday
Revision of their Basic Badge for the 2018 SuperCon
Full QWERTY keyboard, beautiful color screen, and a speaker with 3-voice audio
Trusting Your Electronics Manufacturer through High Volume Production
Kinetic began working with MacroFab on prototypes and low-volume runs two years ago and continues to trust MacroFab through their growth
From Prototypes to Production with MacroFab
BuzzBox is a smart beehive monitoring assistant that uses artificial intelligence to inspect the hive's health and report updates to the beekeeper's mobile app
Moving from Electronic Prototyping to Kickstarter Success
Specdrums is a company that created a device designed to turn colors into sounds, with an end goal of making music more accessible to people of all ages and communities
Four Port USB Charger
The Pirl USB Charger allows any USB-A compatible device to charge up to 2.7A per port

Intelligently detects the maximum power a device requires and delivers it

There is no throttling when multiple devices are plugged in because each charging channel is independent
Single Key Mechanical Keyboard
The Big Switch is a fully-functional programmable macro key that runs QMK
Ccomplete with 4 underglow RGB LEDs and one upfacing RGB LED to make it glow
See y'all next year in 2019!
Engineers are drowning in administrative tasks.
Modernize how you build electronics with the MacroFab Platform.
Related Blog Posts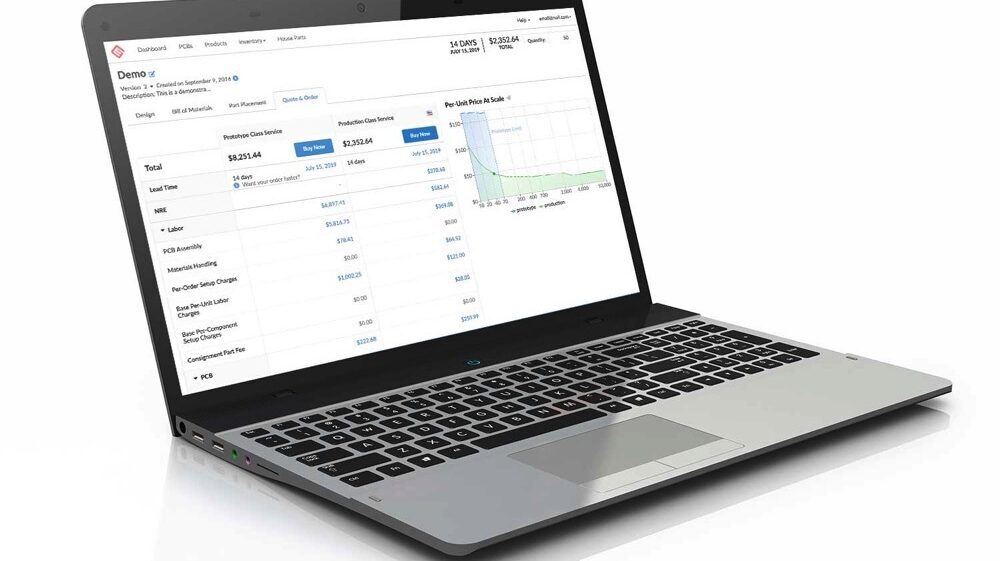 If you're a supply chain professional, engineer or business owner this webinar will show you how you can access an agile digital platform that brings the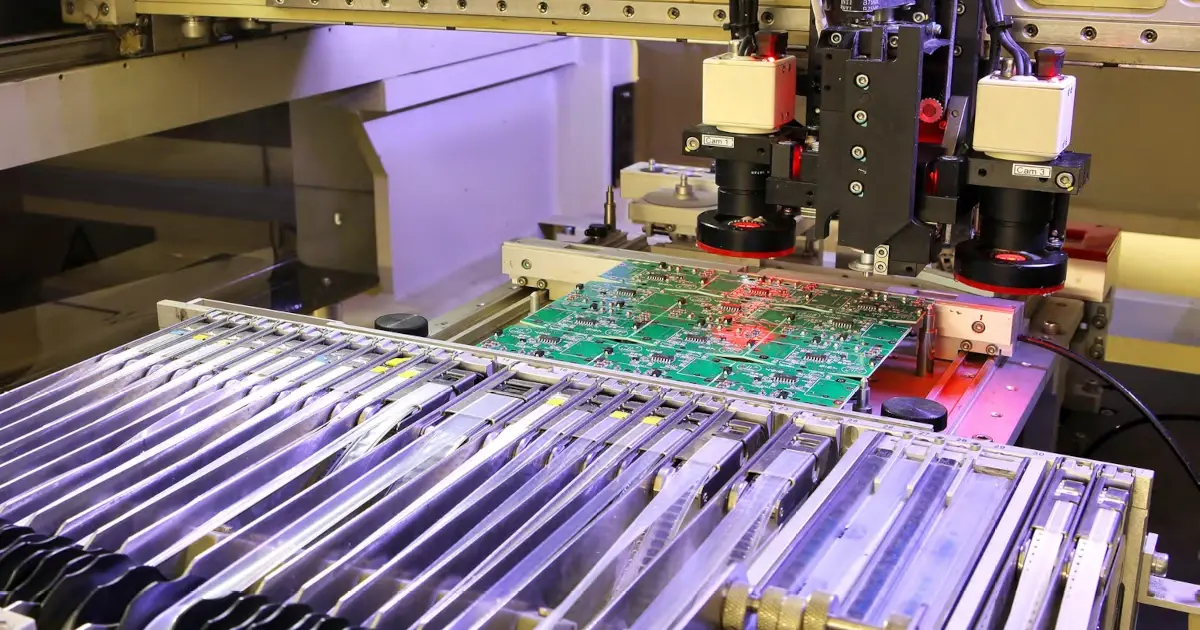 We'll provide you with an introduction to each step and explain its significance in the larger PCB manufacturing and assembly process.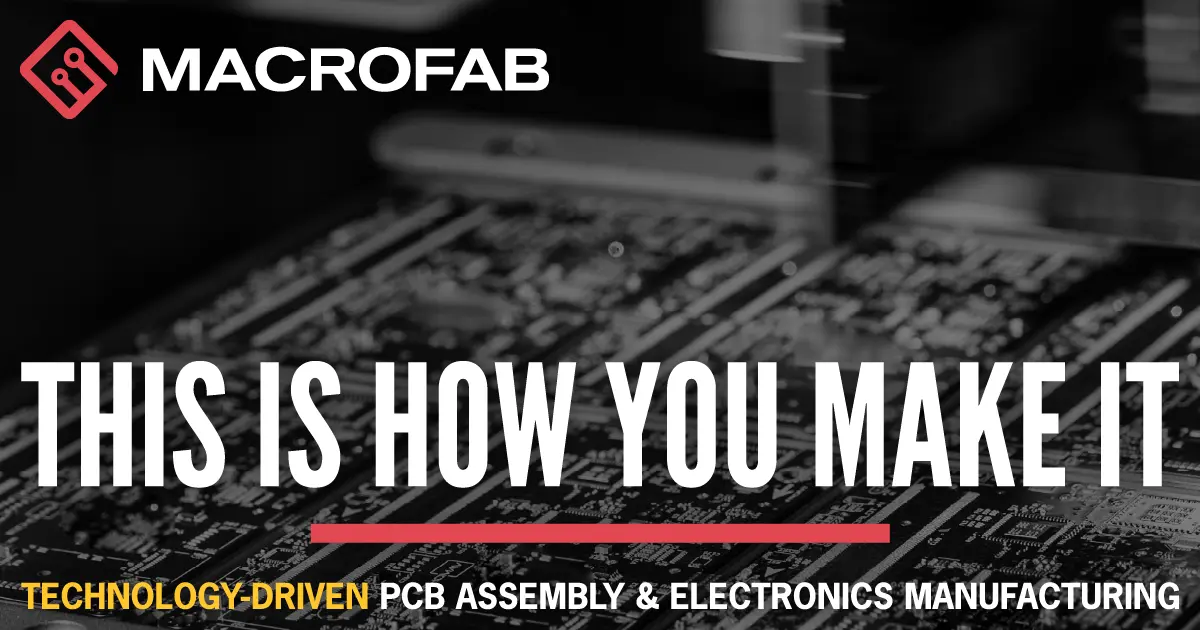 This is more than a promotional offer; it assures you are getting the best value for your money without having to sacrifice quality.
About MacroFab
MacroFab offers comprehensive manufacturing solutions, from your smallest prototyping orders to your largest production needs. Our factory network locations are strategically located across North America, ensuring that we have the flexibility to provide capacity when and where you need it most.
Experience the future of EMS manufacturing with our state-of-the-art technology platform and cutting-edge digital supply chain solutions. At MacroFab, we ensure that your electronics are produced faster, more efficiently, and with fewer logistic problems than ever before.
Take advantage of AI-enabled sourcing opportunities and employ expert teams who are connected through a user-friendly technology platform. Discover how streamlined electronics manufacturing can benefit your business by contacting us today.