About This Webinar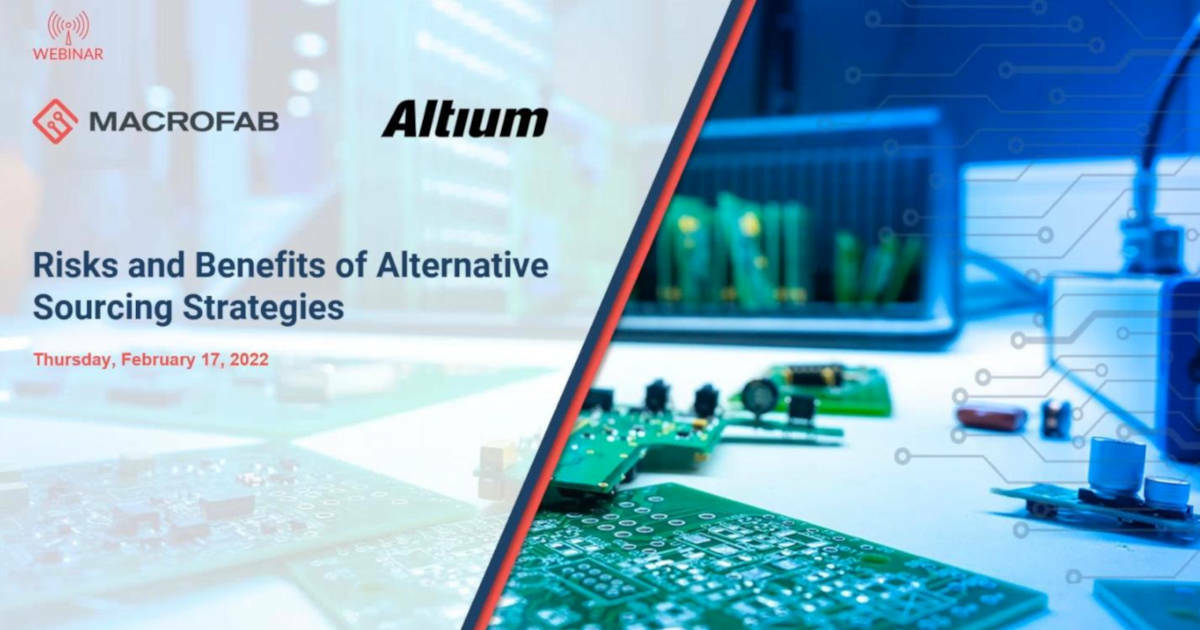 When your product is held up waiting on a single component, it's common to go to brokers and other secondary sources to find enough materials to unblock your product. For some manufacturers, this is something to be avoided at all costs, and for others , it's an every-day activity. How do you determine if you should include independent suppliers in your sourcing strategy?
Join us as we discuss the differences in Independent Distributors, Brokers, and Secondary Source markets. We'll cover how each operates, where they source their materials, the impact it can have on your sourcing strategy, and how risks are mitigated in non-authorized component markets.
What you will learn:
Who independent distributors are, and their role in the components marketplace
The risks associated with materials acquired through independent channels
Common tools and strategies to minimize risk when buying materials from independent sources
Register to Watch
Complete the form below to watch the On-Demand Webinar.
About MacroFab
MacroFab offers comprehensive manufacturing solutions, from your smallest prototyping orders to your largest production needs. Our factory network locations are strategically located across North America, ensuring that we have the flexibility to provide capacity when and where you need it most.
Experience the future of EMS manufacturing with our state-of-the-art technology platform and cutting-edge digital supply chain solutions. At MacroFab, we ensure that your electronics are produced faster, more efficiently, and with fewer logistic problems than ever before.
Take advantage of AI-enabled sourcing opportunities and employ expert teams who are connected through a user-friendly technology platform. Discover how streamlined electronics manufacturing can benefit your business by contacting us today.