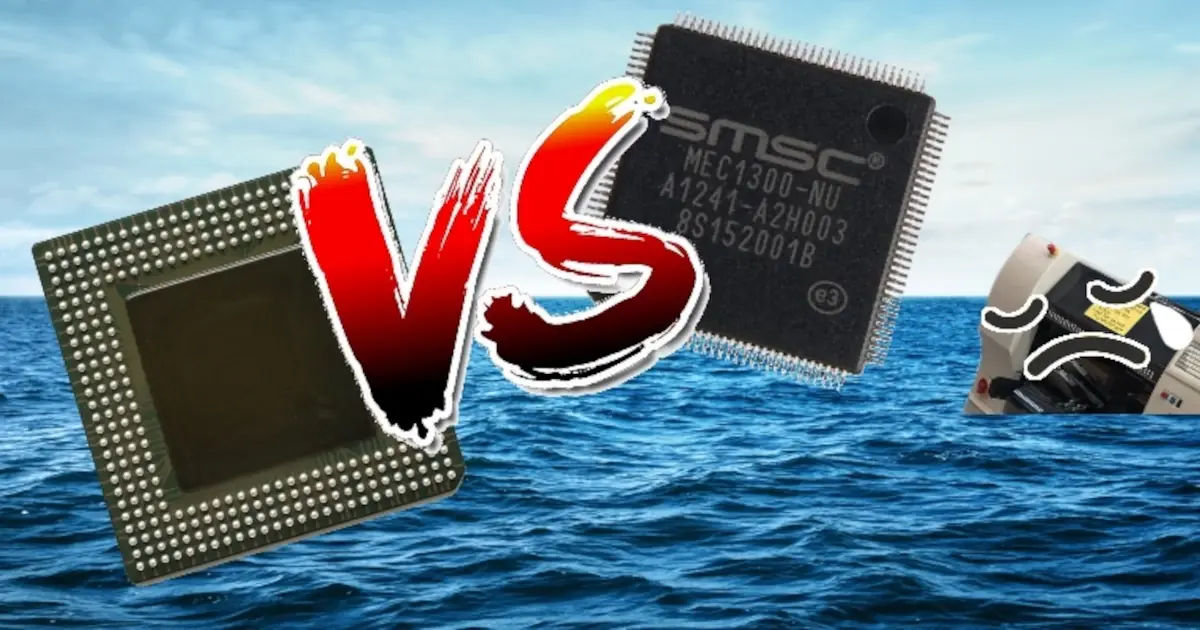 Related Topics
Parker and Stephen discuss the Cloudlifter mechanism in use to help enhance the sound of this podcast, what phantom power is and what it actually does.
Discussion on USB-C, EU chargers, tech, Slack GUI, government regulation, tech innovation and reverse polarity.
Dead on Arrival for high end GPUs. Why do so many consumer electronics not have reverse polarity protection?
Other Resources
August 18, 2021, Episode #290
Leaded verse non-leaded surface mount packages? What should engineers choose when designing a product? We go deep into a PCBA cost comparison!
BGA vs. QFP  – PCBA cost comparison
Inspired by Tim Jager on the slack channel
48 pin QFP vs 56 pin BGA
Escaping the package

Layer count
Increase in PCB tolerances
Blind and buried vias required?

Inspection costs

Leaded packages like QFPs can easily be optically inspected
BGAs typically require X-ray

Tooling

BGAs typically require small paste apertures and might require more expensive coatings and stencils
Depending on lead spacing you may not need a stencil at your CM for a QFP
Using the MF platform to predict pricing
Napkin math your PCB assembly cost the "easy" way
Come up with a rough Bill of Materials
Draw up a quick board outline that might be the size you require

Enclosures dictate PCB sizes more often then not

Upload to the platform

Can change the bill of materials on the fly to make pricing considerations at prototype to high volume 

Ways to control pricing on your PCB Assembly
About the Hosts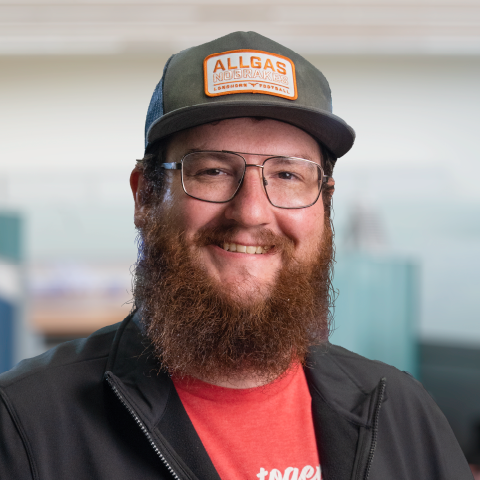 Parker Dillmann
Parker is an Electrical Engineer with backgrounds in Embedded System Design and Digital Signal Processing. He got his start in 2005 by hacking Nintendo consoles into portable gaming units. The following year he designed and produced an Atari 2600 video mod to allow the Atari to display a crisp, RF fuzz free picture on newer TVs. Over a thousand Atari video mods where produced by Parker from 2006 to 2011 and the mod is still made by other enthusiasts in the Atari community.
In 2006, Parker enrolled at The University of Texas at Austin as a Petroleum Engineer. After realizing electronics was his passion he switched majors in 2007 to Electrical and Computer Engineering. Following his previous background in making the Atari 2600 video mod, Parker decided to take more board layout classes and circuit design classes. Other areas of study include robotics, microcontroller theory and design, FPGA development with VHDL and Verilog, and image and signal processing with DSPs. In 2010, Parker won a Ti sponsored Launchpad programming and design contest that was held by the IEEE CS chapter at the University. Parker graduated with a BS in Electrical and Computer Engineering in the Spring of 2012.
In the Summer of 2012, Parker was hired on as an Electrical Engineer at Dynamic Perception to design and prototype new electronic products. Here, Parker learned about full product development cycles and honed his board layout skills. Seeing the difficulties in managing operations and FCC/CE compliance testing, Parker thought there had to be a better way for small electronic companies to get their product out in customer's hands.
Parker also runs the blog, longhornengineer.com, where he posts his personal projects, technical guides, and appnotes about board layout design and components.
Stephen Kraig
Stephen Kraig began his electronics career by building musical oriented circuits in 2003. Stephen is an avid guitar player and, in his down time, manufactures audio electronics including guitar amplifiers, pedals, and pro audio gear. Stephen graduated with a BS in Electrical Engineering from Texas A&M University.
Special thanks to whixr over at Tymkrs for the intro and outro!