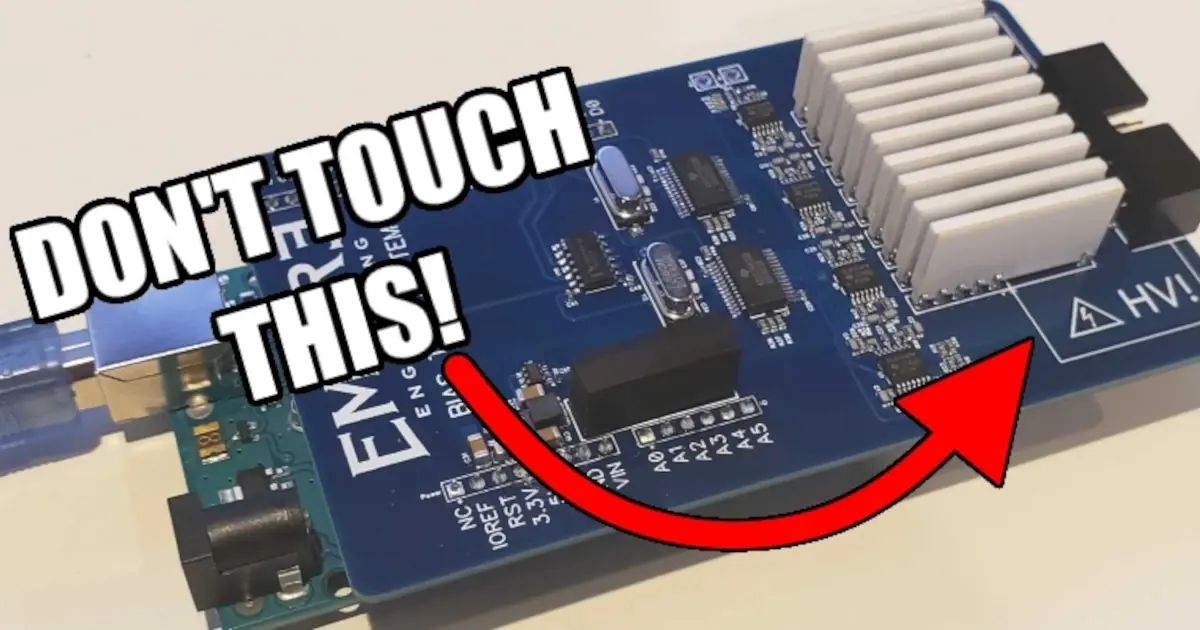 Related Topics
Paul V. McEnroe is best known for his primary role in developing the UPC, the barcode used on every product in supermarkets and the retail industry.
Infineon's use of recyclable PCBs to create a soluboard. An examination of the new Arduino Uno, Minima and Wifi, plus a CNC and saw blade update.
Consider your product in an environment that will actively destroy the semiconductors. We'll dip our toes into Radiation exposure for electronics!
Other Resources
July 28, 2021, Episode #287
On this episode, Stephen talks about his new bias test system hardware and software. The bias test system is a purpose built test hardware system!
Bias Test System
Got the first board built and installed on an arduino
First tests were a success
Arduino library – works "first" time
2.5V reference voltage

MCP1501T-25E/CHY
0.1% initial accuracy
50ppm drift
I have measured a handful of these at work and have found the output to be within this range – 2.498

Arduinos and USB are noisy
Resistive measurements via constant current

Opamp driven constant current source
1mA output current measured @ 1.001mA with a 1k resistor
Output current is somewhat load dependent – higher at higher resistance values
Possibly should have gone with a parallel opamp config

Validation

Voltages seem to be reading well.
0 to 300V was within 1% of meter
Small "offset" reading

This is due to input buffer amp offset.

Datasheet calls out 125 as typical and 750 as max

I have seen the 100 to 400uV range
Will calibrate out

When doing a simple offset correction I can get 0.00000X readings
For resistive measurements there is a strange gain offset error
Verified the current and voltage but the readings to not match up
About 1.7% low for all readings

What is next

Finish validating the hardware with better standards and meters
Merge the scipi and ads1256 library
Make the gui
Profit
Gripes about arduino
When do you bite the bullet and fix a problem?

Pin header
Mounting holes

Solution….

Custom pin header
Custom plastic "sled"
Supply chain oddities
Surprisingly Linear Tech devices are in stock but not Analog Devices?
Working on that Linear Tech Automotive power supply design
LT8672
About the Hosts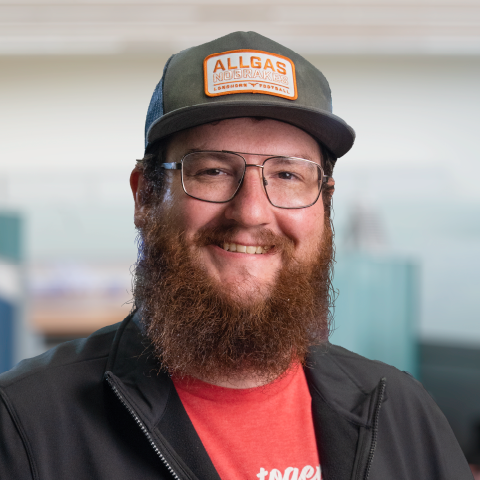 Parker Dillmann
Parker is an Electrical Engineer with backgrounds in Embedded System Design and Digital Signal Processing. He got his start in 2005 by hacking Nintendo consoles into portable gaming units. The following year he designed and produced an Atari 2600 video mod to allow the Atari to display a crisp, RF fuzz free picture on newer TVs. Over a thousand Atari video mods where produced by Parker from 2006 to 2011 and the mod is still made by other enthusiasts in the Atari community.
In 2006, Parker enrolled at The University of Texas at Austin as a Petroleum Engineer. After realizing electronics was his passion he switched majors in 2007 to Electrical and Computer Engineering. Following his previous background in making the Atari 2600 video mod, Parker decided to take more board layout classes and circuit design classes. Other areas of study include robotics, microcontroller theory and design, FPGA development with VHDL and Verilog, and image and signal processing with DSPs. In 2010, Parker won a Ti sponsored Launchpad programming and design contest that was held by the IEEE CS chapter at the University. Parker graduated with a BS in Electrical and Computer Engineering in the Spring of 2012.
In the Summer of 2012, Parker was hired on as an Electrical Engineer at Dynamic Perception to design and prototype new electronic products. Here, Parker learned about full product development cycles and honed his board layout skills. Seeing the difficulties in managing operations and FCC/CE compliance testing, Parker thought there had to be a better way for small electronic companies to get their product out in customer's hands.
Parker also runs the blog, longhornengineer.com, where he posts his personal projects, technical guides, and appnotes about board layout design and components.
Stephen Kraig
Stephen Kraig began his electronics career by building musical oriented circuits in 2003. Stephen is an avid guitar player and, in his down time, manufactures audio electronics including guitar amplifiers, pedals, and pro audio gear. Stephen graduated with a BS in Electrical Engineering from Texas A&M University.
Special thanks to whixr over at Tymkrs for the intro and outro!