Related Topics
The quest for the right connector for a project! The right of passage for any hardware electrical engineer starts with a connector catalog.
Parker talks with Brandon Satrom of Particle about the future of IoT and then design and prototype an IoT device.
Agustin Pelaez and Cameron Klotz of Ubidots talk about what is IoT and how to start an IoT Project.
Other Resources
October 7, 2016, Episode #36
On this episode, Parker and Stephen talk about IoT Security Certifications and Arduinos...lots of Arduinos.
First podcast and the first recording in the "Bomb Shelter" (name pending – See Figure 1).
Parker is working on an adjustable fixture to work along with the Jig Of Destiny that is currently being used. It will have an adjustable slide to fit multiple panel sizes.
The Macro_Duino has been fixed. Parker tied the FT230X's VCCIO to the 3.3V output on the FT230X which is the standard way to do it. The I/O on the FT230X is 5V tolerant so this should be good. The 3.3V regulator on the chip can supply 50mA if you are daring enough to hook some external circuits up to it.
Stephen has continued his work on his "Synth Engine" that he started while his wife was in surgery last week. Arduino stuff is working well!
However the Arduino wasn't working well enough to get high speed frequencies so Stephen moved to the AD9833 – a 28 bit frequency divider. He put a 1Mhz clock generator (ECS-2100AX-1.0MHZ) and can get up to 0.004Hz resolution (See Figure 2).
Cadsoft Released Eagle 7.7 which is the first version since the AutoDesk acquisition. Interesting things are the new licensing options and the signal names on the traces in the layout editor.
Arduino V. Arduino – Arduino LLC and Arduino SRL are battling for the Arduino trademark. Has Arduino.cc and Arduino.org settled things once and for all? Thats a lot of Arduinos in the last couple sentences.
Yup more Arduinos. They are running a Kickstarter called the ESLOV IoT Invention Kit. Why does an established company need to run a Kickstarter?
IoT devices take over the internet with botnets! 150,000 IoT devices are behind the 1Tbps DDoS attack on OVH Hosting. Most are security IP cameras. IP cameras have been around a lot longer then the buzz term IoT.
About the Hosts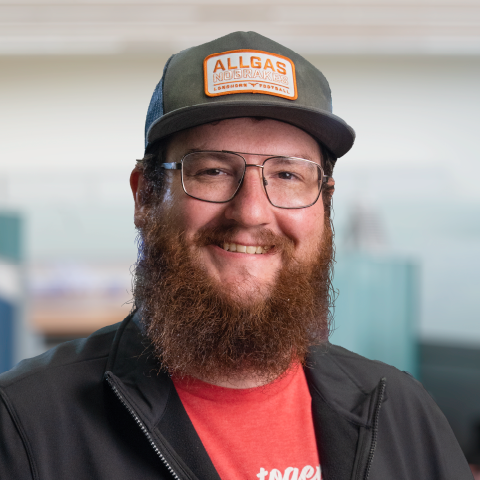 Parker Dillmann
Parker is an Electrical Engineer with backgrounds in Embedded System Design and Digital Signal Processing. He got his start in 2005 by hacking Nintendo consoles into portable gaming units. The following year he designed and produced an Atari 2600 video mod to allow the Atari to display a crisp, RF fuzz free picture on newer TVs. Over a thousand Atari video mods where produced by Parker from 2006 to 2011 and the mod is still made by other enthusiasts in the Atari community.
In 2006, Parker enrolled at The University of Texas at Austin as a Petroleum Engineer. After realizing electronics was his passion he switched majors in 2007 to Electrical and Computer Engineering. Following his previous background in making the Atari 2600 video mod, Parker decided to take more board layout classes and circuit design classes. Other areas of study include robotics, microcontroller theory and design, FPGA development with VHDL and Verilog, and image and signal processing with DSPs. In 2010, Parker won a Ti sponsored Launchpad programming and design contest that was held by the IEEE CS chapter at the University. Parker graduated with a BS in Electrical and Computer Engineering in the Spring of 2012.
In the Summer of 2012, Parker was hired on as an Electrical Engineer at Dynamic Perception to design and prototype new electronic products. Here, Parker learned about full product development cycles and honed his board layout skills. Seeing the difficulties in managing operations and FCC/CE compliance testing, Parker thought there had to be a better way for small electronic companies to get their product out in customer's hands.
Parker also runs the blog, longhornengineer.com, where he posts his personal projects, technical guides, and appnotes about board layout design and components.
Stephen Kraig
Stephen Kraig began his electronics career by building musical oriented circuits in 2003. Stephen is an avid guitar player and, in his down time, manufactures audio electronics including guitar amplifiers, pedals, and pro audio gear. Stephen graduated with a BS in Electrical Engineering from Texas A&M University.
Special thanks to whixr over at Tymkrs for the intro and outro!