Related Topics
Parker and Stephen gear up for DefCon 27 and discuss how custom transformers can change design philosophy.
Parker talks with Brandon Satrom of Particle about the future of IoT and then design and prototype an IoT device.
Slow/soft Start devices and circuits, Shark Fin sound effects, and Belt Buckle Badge Designs.
Other Resources
September 1, 2017, Episode #83
John Adams joins Parker and Stephen to discuss IoT Security, Crappy IoT Devices, and WS2812B LEDs.
We would like to thank everyone that emailed us here at MacroFab with your concerns over our safety as we faced Hurricane Harvey. We are happy and grateful to report that our team members are safe, and MacroFab is safe and dry.
John Adams

Security researcher, investor, and technologist from San Francisco, CA, USA
Previous early employee at Twitter
One man entertainment machine

IoT Security

Software Updates. Force users to update?
Change default passwords!
A device will only be as secure as the default settings

Bad IoT Devices

You should not be running Linux on your faucet

The Ides of DEFCON

John learned a lot of his first large hardware project
Microcontrollers can be precarious
WS2812B can't handle lead free reflow process

Stephens Game – IoT device that you would actually like

John: Fix automation. Make a device that can interconnect all the other protocols. IoT Glue.
Stephen: Beer can with sensors. Can notify waitress or bartender you are running out of beer!
Parker: IoT power tools for battery data.
Thank you, yes you – our listener, for downloading our show. If you enjoyed this episode consider sharing it with your co-workers, friends, family, loved ones.
If you have a cool idea, project or topic that you want Parker and I to discuss tweet at us @MacroFab or hit us up on Facebook. If social media isn't your thing the email is podcast@macrofab.com.
If you are not subscribed to the podcast yet, click that subscribe button. That way you get the latest MEP episode right when it releases.
About the Hosts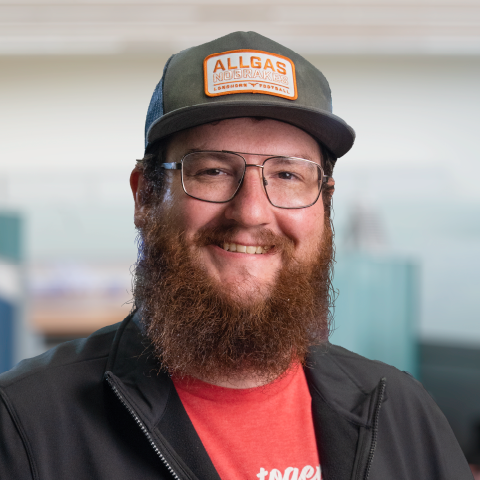 Parker Dillmann
Parker is an Electrical Engineer with backgrounds in Embedded System Design and Digital Signal Processing. He got his start in 2005 by hacking Nintendo consoles into portable gaming units. The following year he designed and produced an Atari 2600 video mod to allow the Atari to display a crisp, RF fuzz free picture on newer TVs. Over a thousand Atari video mods where produced by Parker from 2006 to 2011 and the mod is still made by other enthusiasts in the Atari community.
In 2006, Parker enrolled at The University of Texas at Austin as a Petroleum Engineer. After realizing electronics was his passion he switched majors in 2007 to Electrical and Computer Engineering. Following his previous background in making the Atari 2600 video mod, Parker decided to take more board layout classes and circuit design classes. Other areas of study include robotics, microcontroller theory and design, FPGA development with VHDL and Verilog, and image and signal processing with DSPs. In 2010, Parker won a Ti sponsored Launchpad programming and design contest that was held by the IEEE CS chapter at the University. Parker graduated with a BS in Electrical and Computer Engineering in the Spring of 2012.
In the Summer of 2012, Parker was hired on as an Electrical Engineer at Dynamic Perception to design and prototype new electronic products. Here, Parker learned about full product development cycles and honed his board layout skills. Seeing the difficulties in managing operations and FCC/CE compliance testing, Parker thought there had to be a better way for small electronic companies to get their product out in customer's hands.
Parker also runs the blog, longhornengineer.com, where he posts his personal projects, technical guides, and appnotes about board layout design and components.
Stephen Kraig
Stephen Kraig began his electronics career by building musical oriented circuits in 2003. Stephen is an avid guitar player and, in his down time, manufactures audio electronics including guitar amplifiers, pedals, and pro audio gear. Stephen graduated with a BS in Electrical Engineering from Texas A&M University.