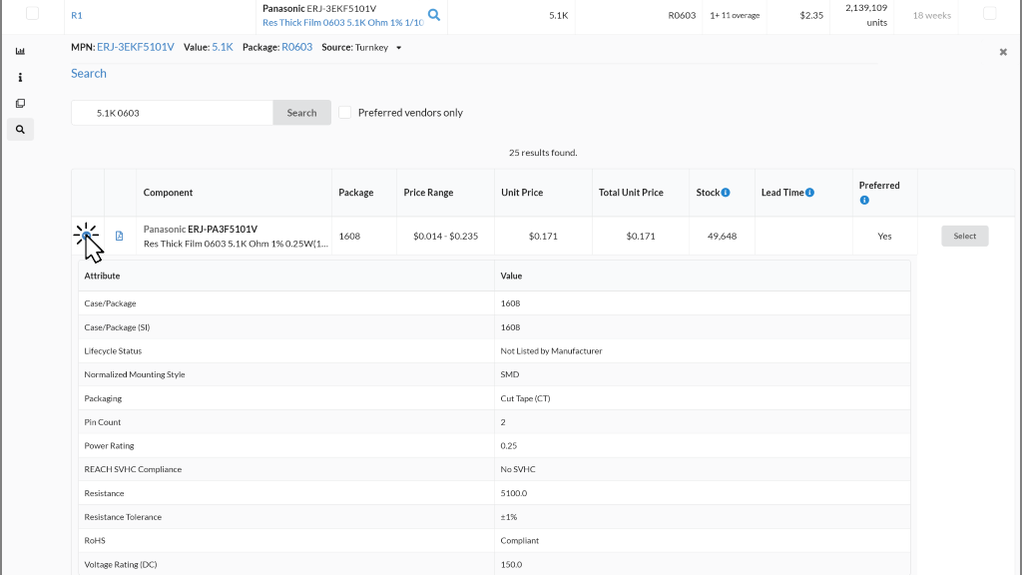 Related Topics
Some companies insist their teams focus less on the quality of PCB fabrication and more on 24-hour turnaround times
Here are three specific ways cloud manufacturing simplifies sourcing and procurement for supply chain professionals today.
Many supply chain teams don't have the information needed to make informed decisions. They can't respond effectively to disruption or keep up with demand.
Other Resources
Procurement and manufacturing challenges change as printed circuit boards transition from the engineering development and prototyping phase to the final released product. The engineering team may have managed the prototype builds during development with small quantities of components, but now the manufacturing and procurement teams need to plan the logistics for the new product. The entire electrical and mechanical component bill of materials needs to be managed, along with forecasting the demand for the product in the market. Managing this inventory supply chain all the way to the customer can become a large portion of the value added by contract manufacturers. The Challenge
For various reasons, some electronic components can have long lead times or may even be obsolete or marked as end of life (EOL). Some distributors may have parts, while other distributors do not. Ordering from multiple distributors for a single part may be needed due to the distributors only having the partial quantity that is needed. The logistics team needs to plan, procure and ensure the timelines align for the hundreds of components necessary for the product. This can be a daunting task for a small or medium-sized design team without a full manufacturing planning group. The Solution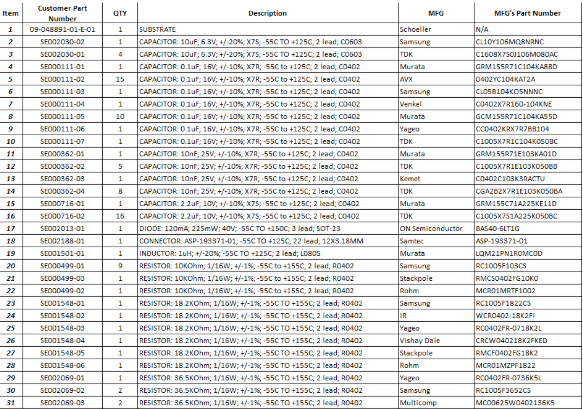 MacroFab provides full part sourcing and product kitting services in-house to take care of the ordering and inventory management for all the components needed for your PCB assembly. Consider MacroFab as an extension of your procurement team. We are a turnkey PCB assembly shop with the ability to get pricing leverage through relationships with several channel distributors. Instead of checking distributor inventories and managing the procurement for each of the potentially hundreds of BOM components, your planning team can place a complete purchase order through MacroFab and be done.
PCB Assembly Quotes and BOM Creation With an online application for quoting and project administration, designers and procurement managers can upload their PCB's layout Gerber files and bill of materials to get an instant quote with expected lead times for delivery. Know exactly how much your turnkey PCB assembly will cost and order instantly, online, at any time of the day. Identifying and planning for secondary alternate components in advance within your BOM provides options for components that may have lead time issues or supply constraints.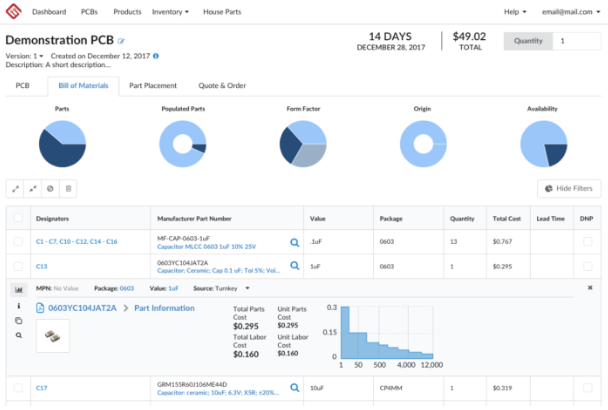 MacroFab's BOM tool allows your design team to build a complete list of components while also observing availability and price breaks. A description of this online tool can be found in our article: Announcing Updates to MacroFab's Bill Of Materials (BOM) Interface.
Turnkey Kitting and Custom Requirements In some cases, the specific components needed for your system are not available within the open market distribution channels. We understand that your products often need unique or hard-to-find components. We will also accept your inbound shipment of consigned specialty parts and manage that inventory for you. In the case where the BOM may require purchasing from many distributors or when lead times do not align within a single distributor, MacroFab will manage this for you too and will communicate any changes with you. Kitting management reduces the complexity of your organization. You can leverage the same components and part libraries across multiple board SKUs. Turnkey sourcing allows your procurement and planning team to focus on internal challenges, instead of external hell storm of managing the logistics for hundreds of components and part distributors. Once the order is placed for your system BOM and assembly, no further inventory needs to be managed. Your inventory can all be easily tracked through our online platform.
A turnkey sourcing and kitting service will manage:
Board fabrication
Logistics of the BOM components
PCB assembly
Quality Control the product
Build Box Assembly and Packaging
Dropship directly to customers
For the best efficiency, economies of scale work in favor of larger purchases. Because MacroFab services many customers with similar component needs, we can leverage the entire customer base to negotiate lower prices on commonly used parts. These quantity discounts are then passed on when selecting from the list of House Parts.
We stock a number of common components in-house to provide you with:
Guaranteed availability
Best pricing
Reduced labor charges
Drop-shipments of completed products to the end-customer can be done, based on forecast guidance. Just-in-time assembly and delivery are also possible with advanced planning.
Finished Goods Management MacroFab will ship your final system to the end-user as the final step in the turnkey process. We have an API to integrate your ERP system to ensure that as soon as your customer places an order, it is shipped as soon as possible. MacroFab supports you all the way through the product life cycle and acts as the warehouse and inventory management service for your finished goods. This eliminates the costs and delay of shipping between the manufacturer and warehouse. By choosing a partner that supports the entire product lifecycle, you eliminate the expense of inventory storage and management. Your products are inventoried where they are manufactured.
Domestic PCB Assembly
Assembly and BOM management within North America removes the need to ship American-made components overseas with international invoices. This can be a time consuming and bureaucratic process. By aligning your work within North America, you get support for:
Quotes
Purchase orders
Invoices
Technical assistance, within American time zones
You can remove the need for weekly off-shift phone calls to Asia, lengthy shipment time back to the USA, customs delays and potential tariff impacts. Keep your Intellectual Property within the North American supply chain with the ability to work in the same continent for rapid product iteration. MacroFab offers an NDA to provide further assurance that your IP will be protected. A contract manufacturer that offers turnkey services for PCB assembly and kitting procurement solutions will help ease the logistics and sourcing burden of the design purchasing team. Your team only needs to design, forecast and plan the final system demand. Your team is buffered by MacroFab, which will handle finished goods inventory management and shipment. The logistics of locating and procuring the entire system BOM component inventory can be delegated to your extended planning team at MacroFab. We help you get to market faster with consistent quality.
Engineers are drowning in administrative tasks.
Modernize how you build electronics with the MacroFab Platform.
Related Blog Posts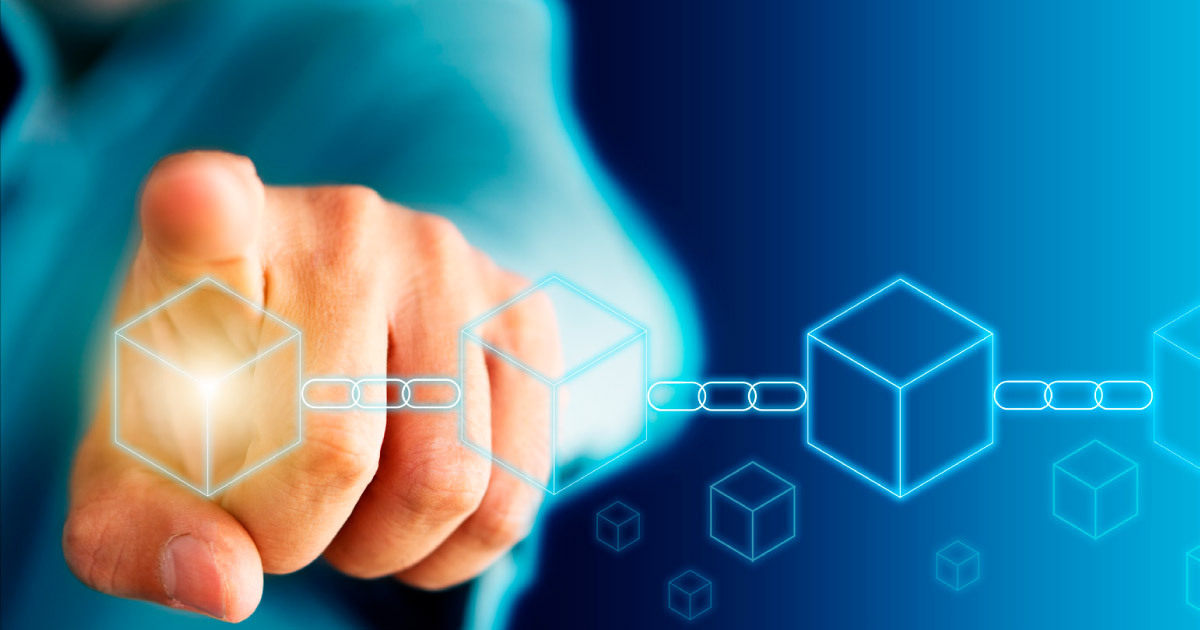 Many supply chain teams don't have the information needed to make informed decisions. They can't respond effectively to disruption or keep up with demand.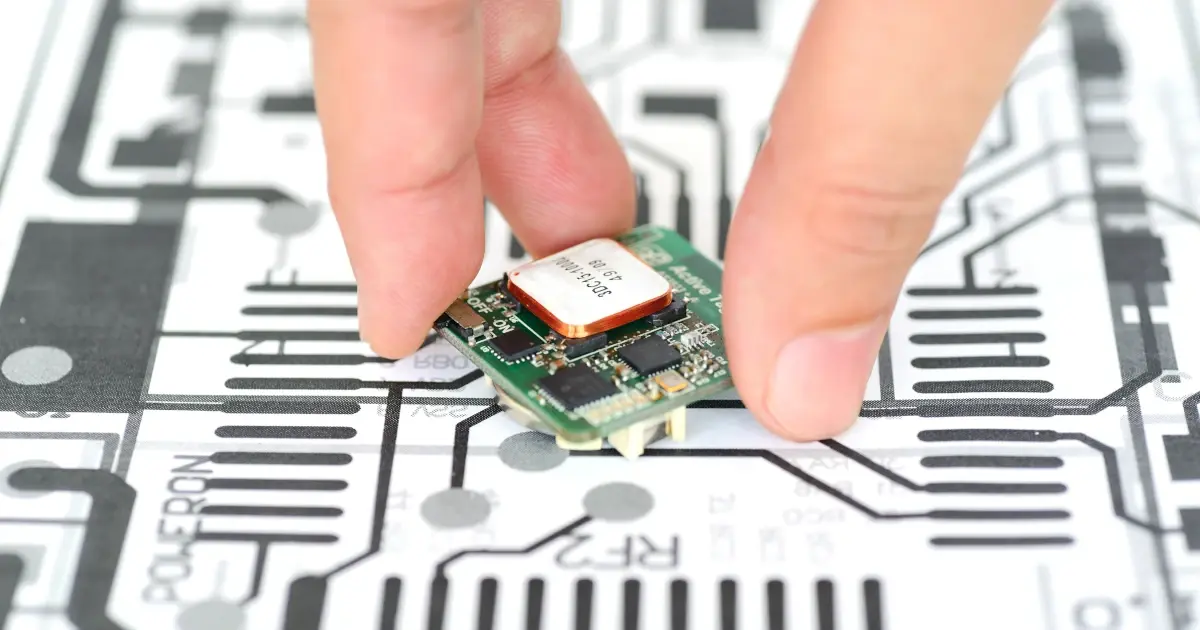 Some companies insist their teams focus less on the quality of PCB fabrication and more on 24-hour turnaround times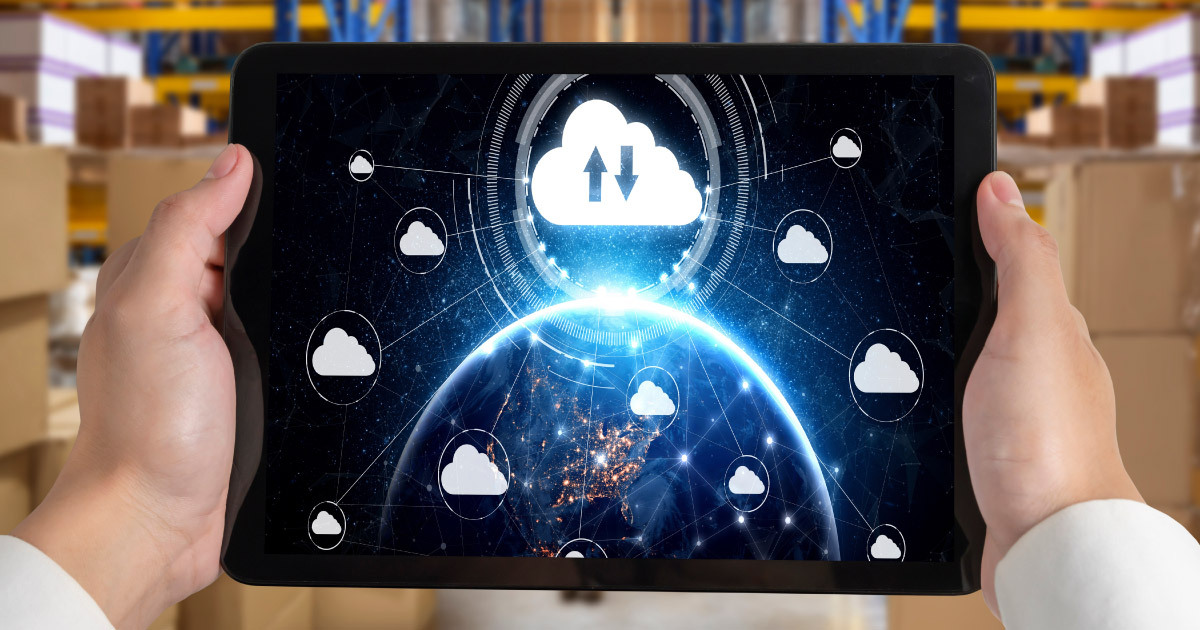 Here are three specific ways cloud manufacturing simplifies sourcing and procurement for supply chain professionals today.
About MacroFab
MacroFab offers comprehensive manufacturing solutions, from your smallest prototyping orders to your largest production needs. Our factory network locations are strategically located across North America, ensuring that we have the flexibility to provide capacity when and where you need it most.
Experience the future of EMS manufacturing with our state-of-the-art technology platform and cutting-edge digital supply chain solutions. At MacroFab, we ensure that your electronics are produced faster, more efficiently, and with fewer logistic problems than ever before.
Take advantage of AI-enabled sourcing opportunities and employ expert teams who are connected through a user-friendly technology platform. Discover how streamlined electronics manufacturing can benefit your business by contacting us today.