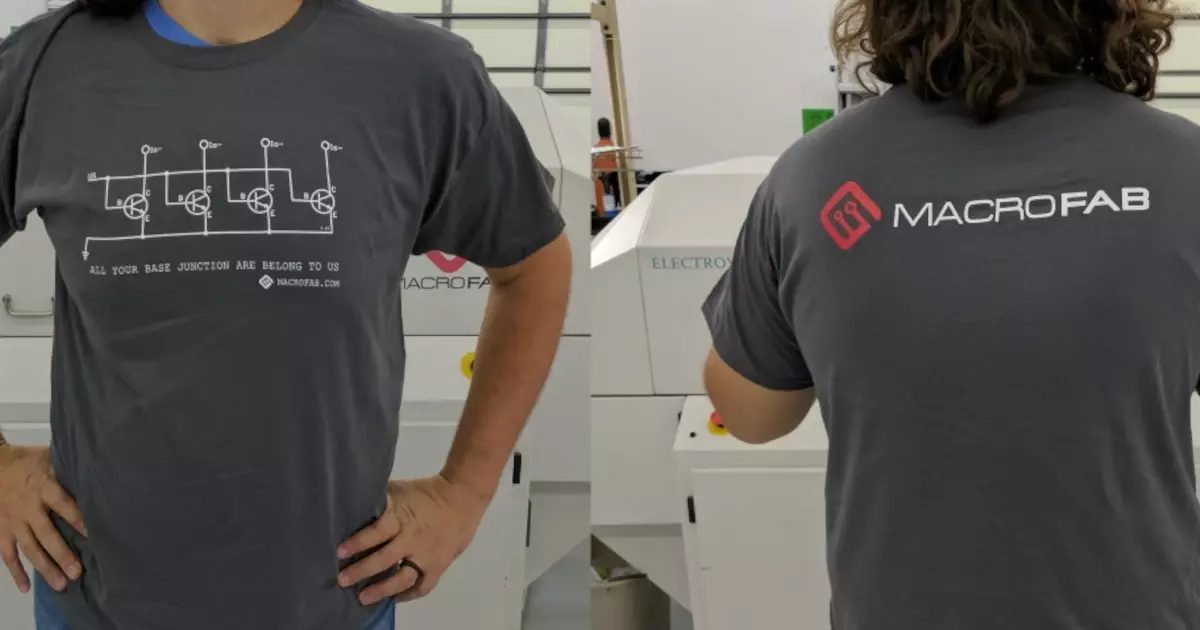 Related Topics
On this episode, Parker sifts through marketing gimmicks for component ratings and Stephen discusses dual rail power supply designs.
PCB serial numbering? Parker and Stephen cover their thoughts on applying a unique identifier to PCBs in production for inventory and testing control.
On this Episode, Parker and Stephen talk about silkscreen markings on diodes and tracking beer drinking.
Other Resources
November 11, 2016, Episode #41
On this episode, Parker and Stephen talk about the Houston Maker Faire and the FX Dev Board.
MacroFab will be at the Houston Maker Faire this weekend. Stop by and meet us!
The FX Dev board's crowd funding campaign is almost ready to launch. The video for it is in post production now. It is awesome and Stephen can't wait to upload it.
The fixture Parker designed for the selective solder is working. Allows 16″x16″ panels on the machine while supporting the middle with a magnet. Stephen has been adjusting the machine to make it fit. See Figure 1.
Parker's LED clock idea will need some slight revising after he did a bit of napkin math and realized his clock will take almost 3kW of power to light up all the segments.
The MacroDuino Light Tower will be at Maker Faire. It is using a TGS2602 to measure VOC levels in the air.
Stephen needs to repair his Hakko FR-300 Desoldering Gun. Unfortunately Hakko does not sell the part he needs.
Visual Guide to the Best Hacker T-Shirts. The MacroFab shirt is missing from this collection. We must fix that! See Figure 2.
Samsung can't catch a break. Top loading washing machines exploding. The washing machine top can unexpectedly detach from the washing machine chassis during use, posing a risk of injury from impact.
SciShow Space. This is the channel Stephen mentioned. Video about the Pioneer probes being off course.
About the Hosts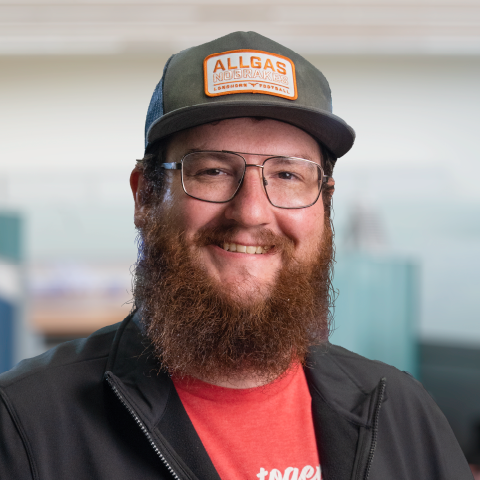 Parker Dillmann
Parker is an Electrical Engineer with backgrounds in Embedded System Design and Digital Signal Processing. He got his start in 2005 by hacking Nintendo consoles into portable gaming units. The following year he designed and produced an Atari 2600 video mod to allow the Atari to display a crisp, RF fuzz free picture on newer TVs. Over a thousand Atari video mods where produced by Parker from 2006 to 2011 and the mod is still made by other enthusiasts in the Atari community.
In 2006, Parker enrolled at The University of Texas at Austin as a Petroleum Engineer. After realizing electronics was his passion he switched majors in 2007 to Electrical and Computer Engineering. Following his previous background in making the Atari 2600 video mod, Parker decided to take more board layout classes and circuit design classes. Other areas of study include robotics, microcontroller theory and design, FPGA development with VHDL and Verilog, and image and signal processing with DSPs. In 2010, Parker won a Ti sponsored Launchpad programming and design contest that was held by the IEEE CS chapter at the University. Parker graduated with a BS in Electrical and Computer Engineering in the Spring of 2012.
In the Summer of 2012, Parker was hired on as an Electrical Engineer at Dynamic Perception to design and prototype new electronic products. Here, Parker learned about full product development cycles and honed his board layout skills. Seeing the difficulties in managing operations and FCC/CE compliance testing, Parker thought there had to be a better way for small electronic companies to get their product out in customer's hands.
Parker also runs the blog, longhornengineer.com, where he posts his personal projects, technical guides, and appnotes about board layout design and components.
Stephen Kraig
Stephen Kraig began his electronics career by building musical oriented circuits in 2003. Stephen is an avid guitar player and, in his down time, manufactures audio electronics including guitar amplifiers, pedals, and pro audio gear. Stephen graduated with a BS in Electrical Engineering from Texas A&M University.
Special thanks to whixr over at Tymkrs for the intro and outro!