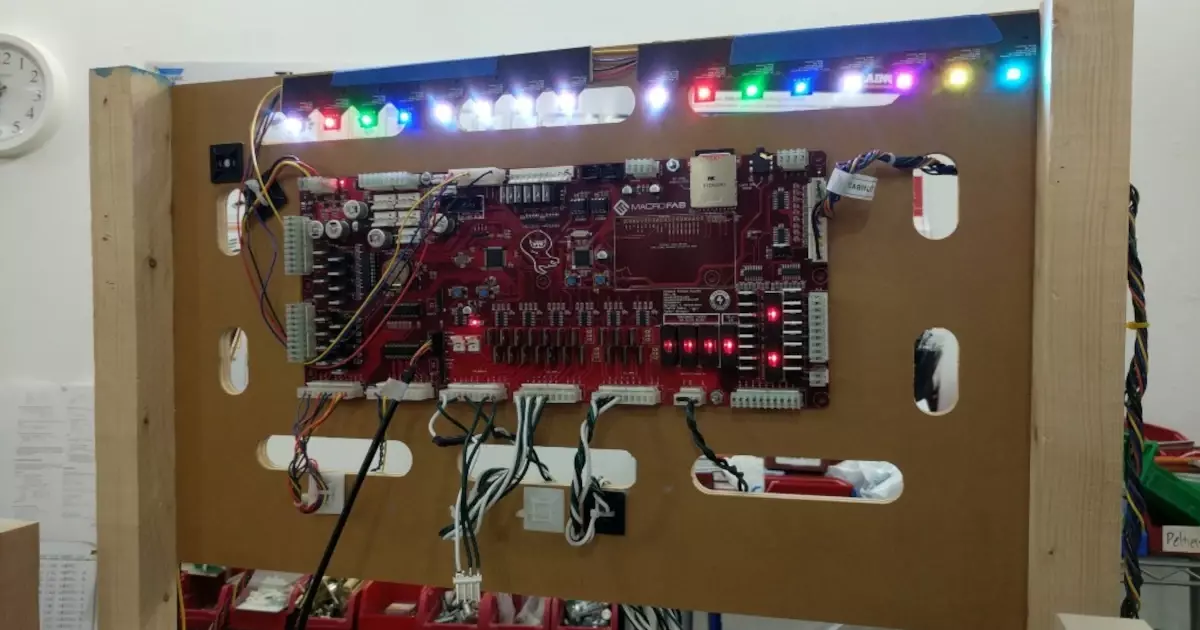 Related Topics
Parker discusses his latest project. An electronic device to ensure his pet cat does not become a chonker. A lawd its processing!
Benjamin Heckendorn rejoins the podcast to discuss Pinball Hardware and Text Adventure Games.
Parker and Stephen discuss using PCB materials for enclosures, distance sensing, and EDA tool updates.
Other Resources
June 16, 2017, Episode #72
Parker talks about his serialized RGB LED modules for pinball and Stephen's Synth under goes surgery.
The next Hardware and Electronics Engineering Meetup page is live and will be on June 28th. Please RSVP if you plan on attending!
The Stanford ValBal launched again with avionics components from MacroFab! You can see a live video on our Facebook page from the June 15th launch. Also check out episode 64 of the MEP where we have Sasha Maldonado and Paige Brown of the Standford Student Space Initiative!
Parker

Tested a new serial LED board for the pinball platform
Finishing up writing the last of the EFM8 articles that Parker started last October

Stephen

Synth works but doesn't.

Not getting ACF, something isn't biased just right
Stephen will rip out some strip board and create an off board filter
Final version will have two envelopes
The current envelope works but Stephen doesn't like it

Mutable Instruments Shruthi 1 and a Video of how it sounds.

Pick Of the Week (POW)

PD Buddy Sink : USB Power Delivery for everyone – Hackaday.io Projects

Built by Clayton Hobbs
Smart power jack that plugs into Power Delivery enabled power sources
Tell it what voltage and current you need and it talks to the to any USB PD power supply to get you the juice

Internet of Fidget Spinners – HackADay

Built by Matthias
ESP8285 for communication
Accelerometer to measure wobble and an optical switch to measure the rotation speed
POV – persistence of vision for graphics

Rapid Fire Opinion (RFO)

Worlds Heaviest Weight – Veritasium

How do you measure big forces accurately? Rocket Engines that produce 33 million netwons of force.
Calibrating huge force transducer with the world's heaviest weight!
Have to take in account the air displaced by the weights.
Does the Moon affect it?

Peratech wins place in most advanced gaming mouse – Electronics Weekly

First mouse with Force -Sensitive Analog buttons.
Swiftpoint-z-mouse

Won three CES 2017 innovation awards
Includes an accelerometer and a gyroscope

SP-200-10 Sensor

QTC® SP Sensors are pressure sensitive membrane switches.
Made with Elastomers dubbed 'quantum tunneling composites' (QTCs)

LG Display Quality Assurance Report – Parker's new monitor packaging

Test report for Parker's new monitor.
Are you interested in seeing a blog series for the synth we're working on? [Let us know!](mailto: podcast@macrofab.com)
About the Hosts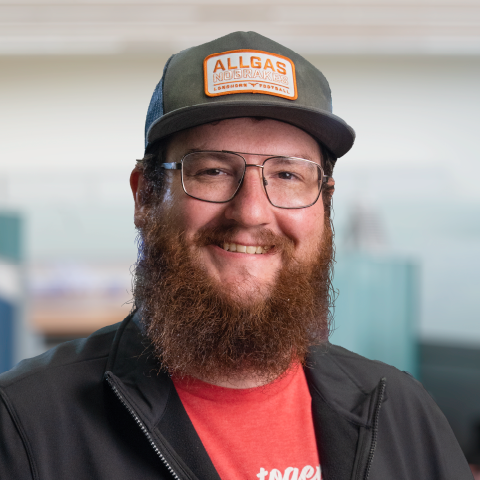 Parker Dillmann
Parker is an Electrical Engineer with backgrounds in Embedded System Design and Digital Signal Processing. He got his start in 2005 by hacking Nintendo consoles into portable gaming units. The following year he designed and produced an Atari 2600 video mod to allow the Atari to display a crisp, RF fuzz free picture on newer TVs. Over a thousand Atari video mods where produced by Parker from 2006 to 2011 and the mod is still made by other enthusiasts in the Atari community.
In 2006, Parker enrolled at The University of Texas at Austin as a Petroleum Engineer. After realizing electronics was his passion he switched majors in 2007 to Electrical and Computer Engineering. Following his previous background in making the Atari 2600 video mod, Parker decided to take more board layout classes and circuit design classes. Other areas of study include robotics, microcontroller theory and design, FPGA development with VHDL and Verilog, and image and signal processing with DSPs. In 2010, Parker won a Ti sponsored Launchpad programming and design contest that was held by the IEEE CS chapter at the University. Parker graduated with a BS in Electrical and Computer Engineering in the Spring of 2012.
In the Summer of 2012, Parker was hired on as an Electrical Engineer at Dynamic Perception to design and prototype new electronic products. Here, Parker learned about full product development cycles and honed his board layout skills. Seeing the difficulties in managing operations and FCC/CE compliance testing, Parker thought there had to be a better way for small electronic companies to get their product out in customer's hands.
Parker also runs the blog, longhornengineer.com, where he posts his personal projects, technical guides, and appnotes about board layout design and components.
Stephen Kraig
Stephen Kraig began his electronics career by building musical oriented circuits in 2003. Stephen is an avid guitar player and, in his down time, manufactures audio electronics including guitar amplifiers, pedals, and pro audio gear. Stephen graduated with a BS in Electrical Engineering from Texas A&M University.
Special-thanks-to-whixr-over-at-Tymkrs-for-the-intro-and-outro!