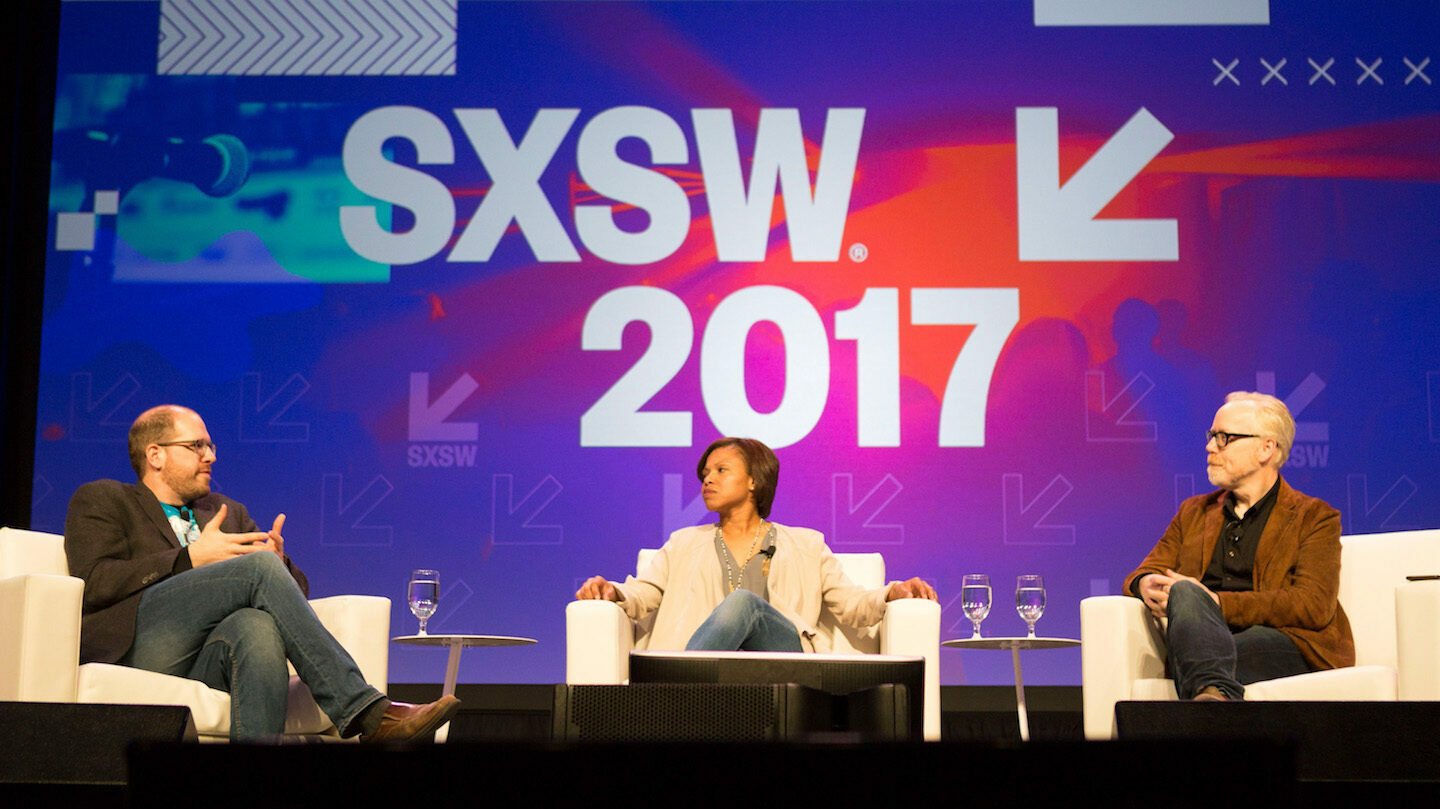 Related Topics
We're attending the 4th annual Hardware House at WeWork Austin.
Other Resources
It's that time of year again… SXSW Conference 2018 is here!
The SXSW Conference 2018 is happening March 9-17 in Austin, TX.
It is a meeting of the greatest minds from music, film, technology and culture coming together to discuss what the future holds for these industries. Thousands of people can participate in educational sessions, networking events, and more to see what's up and coming in a variety of sectors.
With so many options, it can be hard to decide what to do. But don't worry, the MacroFab Team is here to help. Below are some of our recommendations for the coolest Technology-based sessions at SXSW Conference 2018. We can't wait to see you there!
2018 Emerging Tech Trends Report
March 11, 2018 | 11:00AM – 12:00PM
In this session, futurist Amy Webb, professor at NYU Stern School of Business and founder of the Future Today Institute, will release her 11th annual Tech Trends Report. She'll provide a data-driven analysis for the emerging tech trends that need to be on your radar in 2018––and she'll draw on those trends to show you scenarios for the future of business, governing and society.
A Better World: Next-Gen Tech for Social Good
March 12, 2018 | 9:30AM-10:30PM
Next-gen technologies like blockchain, AI and machine learning have opened our eyes to the infinite potential of everyone's lives, and increasingly companies are harnessing the power of these technologies to amplify a social cause or mission. Learn how companies are using next-gen tech for social good.
Promoting Inclusion in Today's Tech Industry
March 13, 2018 | 11:00AM-12:00PM
The lack of diversity in the tech industry is a well-documented problem. Women only hold 11% of executive positions at Valley companies and compared to their overall presence in the US labor force, African-Americans, Latinos, and Native Americans are underrepresented in the tech industry by 16-18%. Now many are adding political diversity to the list of problems the tech industry must address. This panel will discuss the state of diversity in the industry and where more work needs to be done.
How to Make Gadgets that Young People Heart
March 14, 2018 | 5:00PM-6:00PM
Smart gadgets are becoming more necessary and harder to leave at home. But making a successful gadget is not easy. From defining products to integrating market every part linked to making good products matters. Some of the greatest smart gadgets makers in China will share their latest hardware developments.
How to Take Your Idea to Revenue!
March 15, 2018 | 12:30PM-1:30PM
This session will walk through the development of an idea or a vision into making sales and exploding revenue. We will cover how you will get your first customer, or simply empower you to gain many more. Helping you bridge the gap from a great vision to a great sales results time and time again.
Engineers are drowning in administrative tasks.
Modernize how you build electronics with the MacroFab Platform.
About MacroFab
MacroFab offers comprehensive manufacturing solutions, from your smallest prototyping orders to your largest production needs. Our factory network locations are strategically located across North America, ensuring that we have the flexibility to provide capacity when and where you need it most.
Experience the future of EMS manufacturing with our state-of-the-art technology platform and cutting-edge digital supply chain solutions. At MacroFab, we ensure that your electronics are produced faster, more efficiently, and with fewer logistic problems than ever before.
Take advantage of AI-enabled sourcing opportunities and employ expert teams who are connected through a user-friendly technology platform. Discover how streamlined electronics manufacturing can benefit your business by contacting us today.