"Make Space Accessible to the World" is Astrobotics mission statement. They are developing the Peregrine lunar lander, to deliver 35kg of payloads from around the world. Featured on this week's Red Hot PCB from our assembly line is a spectacular board for planetary drones. Created by the Astrobotics " Future Missions and Technology" team, this cutting edge technology is developed for free flying vehicles to navigate through GPS denied environments, to explore bizarre areas on other planets. The boards are equipped with an LiDAR sensor, inertial sensor and stereo cameras to synchronize and collect data for onboard processing on their terrestrial drone for field testing.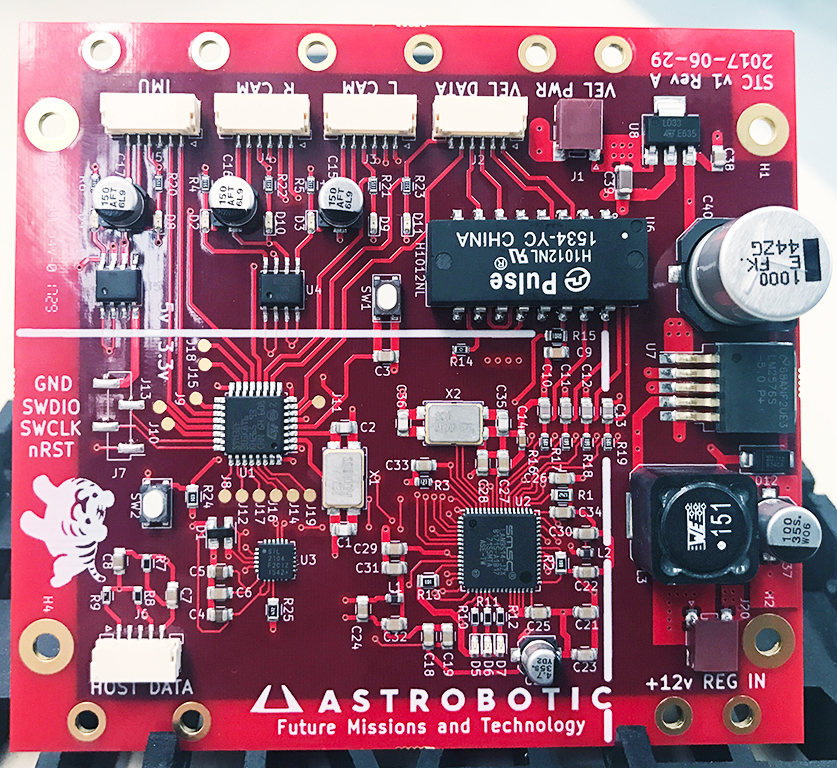 Thank you to Kerry Snyder with Astrobotics for your contribution on this week's post. Let us know how we can help you launch your next big project.
Engineers are drowning in administrative tasks.
Modernize how you build electronics with the MacroFab Platform.
About MacroFab
MacroFab offers comprehensive manufacturing solutions, from your smallest prototyping orders to your largest production needs. Our factory network locations are strategically located across North America, ensuring that we have the flexibility to provide capacity when and where you need it most.
Experience the future of EMS manufacturing with our state-of-the-art technology platform and cutting-edge digital supply chain solutions. At MacroFab, we ensure that your electronics are produced faster, more efficiently, and with fewer logistic problems than ever before.
Take advantage of AI-enabled sourcing opportunities and employ expert teams who are connected through a user-friendly technology platform. Discover how streamlined electronics manufacturing can benefit your business by contacting us today.