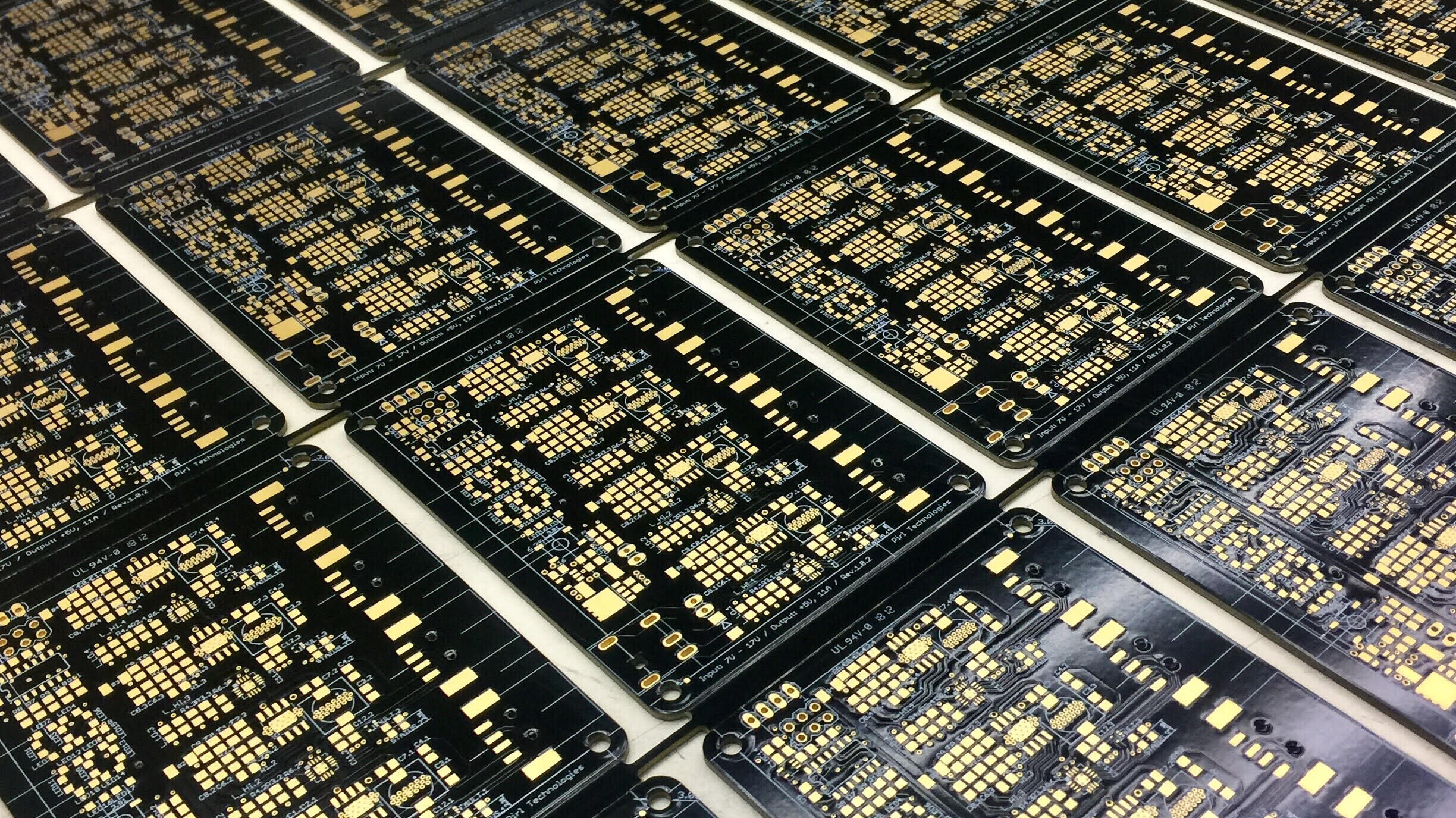 The Pirl USB Charger allows any USB-A compatible device to charge up to 2.7A per port. It intelligently detects the maximum power a device requires and delivers it. There is no throttling when multiple devices are plugged in because each charging channel is independent.
There is a wattmeter to show how many watts you're drawing as well as a dimmer to change the brightness of the display.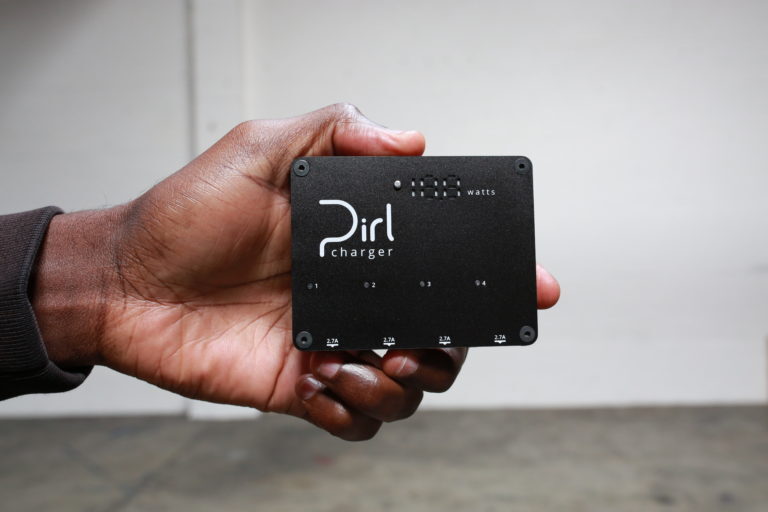 Multiple input and output protections are in place to protect itself and your devices including reverse polarity, short circuit, static discharge and overheating. The Pirl USB Charger also compensates for the voltage drop across wires into devices.
It is a DC input charger (7V to 17V), which means it can be used with multiple inputs options such as wall adapters, car cigarette adapters, battery packs, lead-acid batteries, and solar panels.
What parts were used for the PCB?
USB Charge Controller, DC-DC Buck Converter, USB-As Inductors, ESD Protection Chips, Ferrite beads, LEDs, Capacitors, Resistors, Light pipes, ATtiny Microcontroller, DC Power Jack, Current Amplifier, MosfetTVS diode.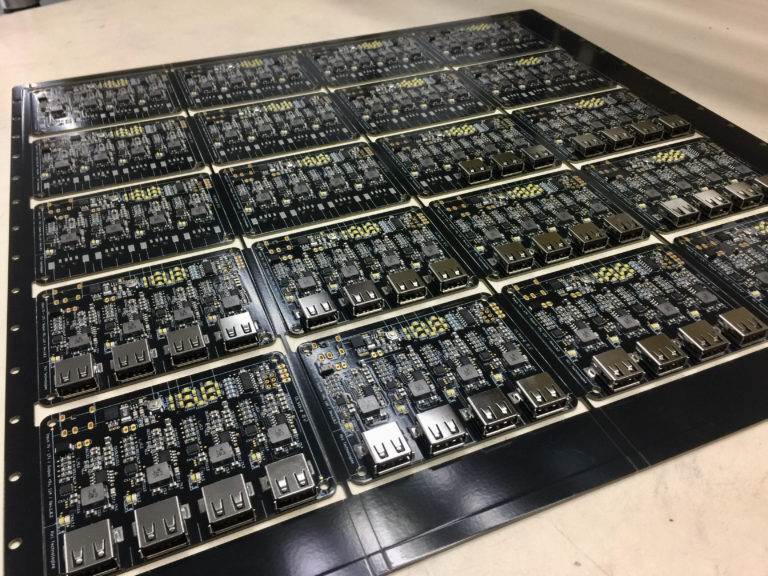 How did you come up with the idea?
We were tired of carrying multiple chargers and wanted one charger that was robust enough to replace all our chargers. We used to have to use a multimeter to check how many watts our devices were drawing, and so we decided to build it in a wattmeter. It was also important to have a charger we could use in any environment. The Pirl Charger can be used at homes, offices, in cars or outdoors. It's great for traveling as you only need one charger, and when you're in countries with blackouts and grid surges, the Pirl will protect itself and your devices.
Their Kickstarter will be launching soon. Learn more at PirlCharger.com.
Thank you Kobby Osei for your contribution to this Red Hot PCB article!
Did you find this post interesting or helpful? Let us know in the comments below.
Engineers are drowning in administrative tasks.
Modernize how you build electronics with the MacroFab Platform.
About MacroFab
MacroFab offers comprehensive manufacturing solutions, from your smallest prototyping orders to your largest production needs. Our factory network locations are strategically located across North America, ensuring that we have the flexibility to provide capacity when and where you need it most.
Experience the future of EMS manufacturing with our state-of-the-art technology platform and cutting-edge digital supply chain solutions. At MacroFab, we ensure that your electronics are produced faster, more efficiently, and with fewer logistic problems than ever before.
Take advantage of AI-enabled sourcing opportunities and employ expert teams who are connected through a user-friendly technology platform. Discover how streamlined electronics manufacturing can benefit your business by contacting us today.