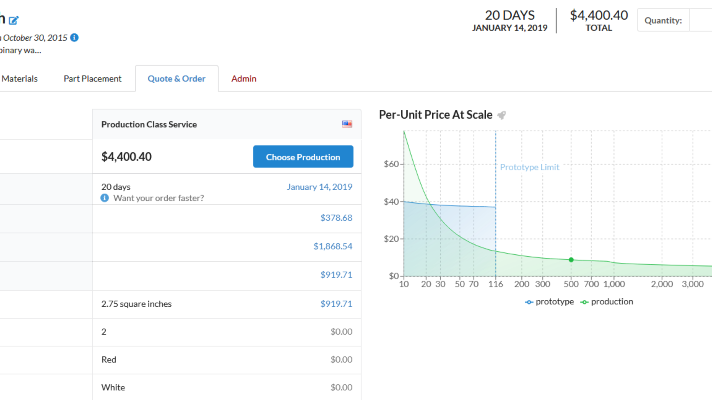 MacroFab Blog
Pre-FAB Checklist: Considerations for PCBA Mass Production
Related Topics
An analysis of data reveals key factors contributing to the failure of hardware startups.
PCBA design reuse lags behind other industries, despite proven benefits to accelerate development. Explore the benefits, challenges, and future trends.
Exploring the commercial applications and exciting future of drones.
Other Resources
Scaling up PCBA mass production is a difficult process with many perils and risks. To minimize these potential problems, we have compiled a list of some tips that will help prepare you for production.
Production is all about Supply Chain Management
Electrical Components
The Lead Time of parts can change depending on the quantity needed. A reel of 10,000 parts might only have a 4-week lead time, whereas a dozen or more of the same reel can have up to a 32-week lead time.
Future production of parts can become unavailable. If another consumer or industry using the same part buys up all available future production, the lead time will further increase. Manufacturers of parts will typically just push lead times out instead of creating more manufacturing volume. This was seen recently with ceramic capacitors.
Make sure necessary part availability matches your production timeline. If you have unique parts without substitutes (for microcontrollers, specialized sensors, etc.) check on the Part Lifetime from the manufacturer. Part Lifetime is the current status of the manufacturing of the part. Typically manufacturers will guarantee a set lifespan for manufacturing the part and will notify its customers when the part will be at end of life (EoL). Make sure the part you need will be available till the end of your product's production lifespan.
Built prototypes with possible substitutes. If a part has viable substitutions but is in a critical path of your circuit or product, it would be wise to build prototypes with that part substitute before moving your PCBA into mass production. This will reduce the risk involved when switching to the part in the future.
Enclosures and Non-Electrical Components
Ensure your enclosure has been properly vetted through the prototyping phase and your enclosure vendor can supply your demand.
Have a quality control procedure for your enclosures to ensure they will meet your and your customers' standards.
Know your Part and Product Specifications
Specify manufacturer part numbers to reduce confusion
Even simple parts like resistors need more information than ohm value and component package. The value tolerance, voltage rating, type of resistor construction, and temperature coefficient are very important in choosing the correct part.
Fasteners also need detailed specifications but also require additional assembly care. Torque ratings on fasteners are important as well. This keeps the build between units identical and predictable.
Tariffs change and shipping delays
Electronics manufacturing tariffs and Import restrictions can change at a whim, which can impact the pricing and delivery of your components.
Import Customs can also delay approving your components due to poor paperwork or increased volume due to holidays or busy times of the year.
Communication with your Contract Manufacturer is Paramount
Whenever possible, co-design your prototype and product with your contract manufacturer. This allows your product to easily scale in volume and reduce risks from creating a product that is hard to manufacture. Your CM can also help out with the DFM (Design for Manufacturing) of your product. Work with your CM to create an assembly process for your product. Creating your assembly instructions and documentation for your product is important for repeatable processes and will save time in the long run.
Ensure your contract manufacturer knows your product's timeline! The contract manufacturer can then plan and ramp up your product's supply chain in a more predictable fashion. Also, the timeline can be vetted by the CM to make sure it is physically possible to achieve. You should avoid communicating delivery dates to your end users without first consulting with your contract manufacturer. Some important manufacturing dates include the following:
Product Testing and Validation Dates for FCC, CE, UL testing.
Product releases such as launching a Kickstarter, starting pre-orders, or promised shipping dates.
Investor pressures and deadlines.
Communication should also be a two-way street. Finding a CM that is transparent with communication and the status of your product will increase the chance of success for your product.
Quality Control Procedures
What part of your product should be checked during production? Your CM will be able to help you decide. The number and frequency of quality control checks will be based on the quantity and complexity of your product. Having multiple quality control steps in the process can help reduce waste and improve efficiency. These include:
Electrical testing of PCBs
PCBA testing
Post box build assembly
Full functional testing of the product
No manufacturing process is 100% fail-proof. The quality control procedures should also have steps to take if a device fails under test. Failure modes should be documented and have a process for potential rework.
We hope these tips helped you determine the next steps in getting your designs ready for production? Have a comment or question? Drop us a line in the comments below.
Launch your Product Today with MacroFab!
Here at MacroFab, we are redefining contract manufacturing for electronics as you know it. Save time by viewing instant quotes for production orders in our platform. Manage your product online, and in real-time with less hassle. Or, speak to our sales reps about PCBA mass production orders. Our dedicated team and online platform make the new product process easier, faster, and more affordable than ever. No matter how complex your product is it will be no problem for us. We will get your product ready for your customers. We are here for you.
Ready to get started?
Engineers are drowning in administrative tasks.
Modernize how you build electronics with the MacroFab Platform.
Related Blog Posts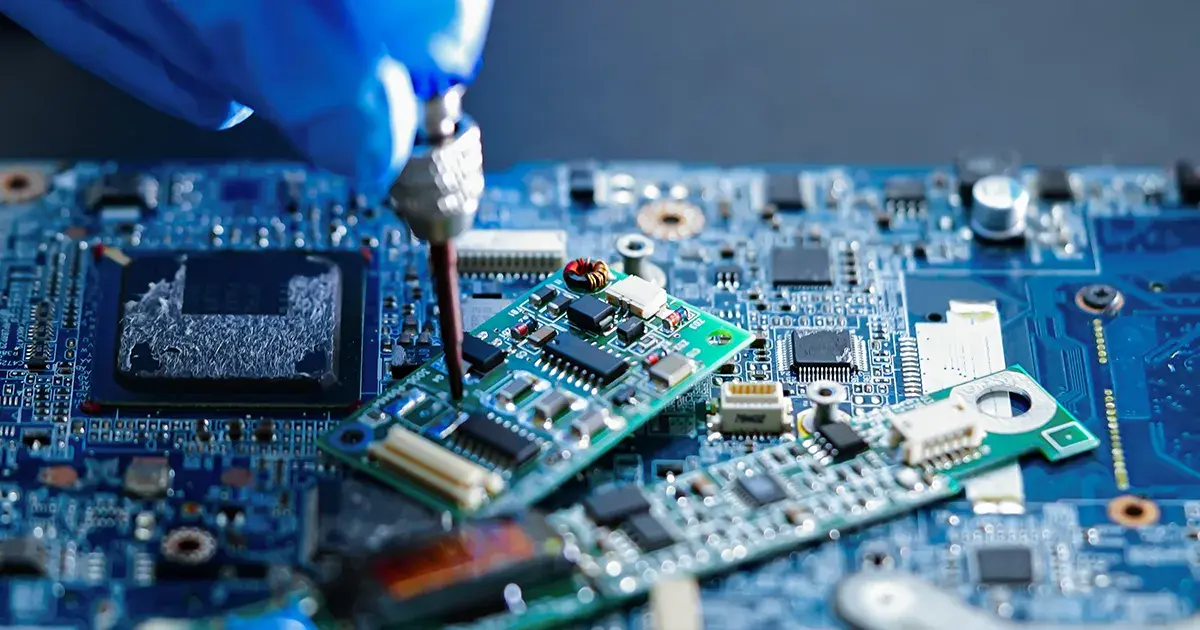 PCBA design reuse lags behind other industries, despite proven benefits to accelerate development. Explore the benefits, challenges, and future trends.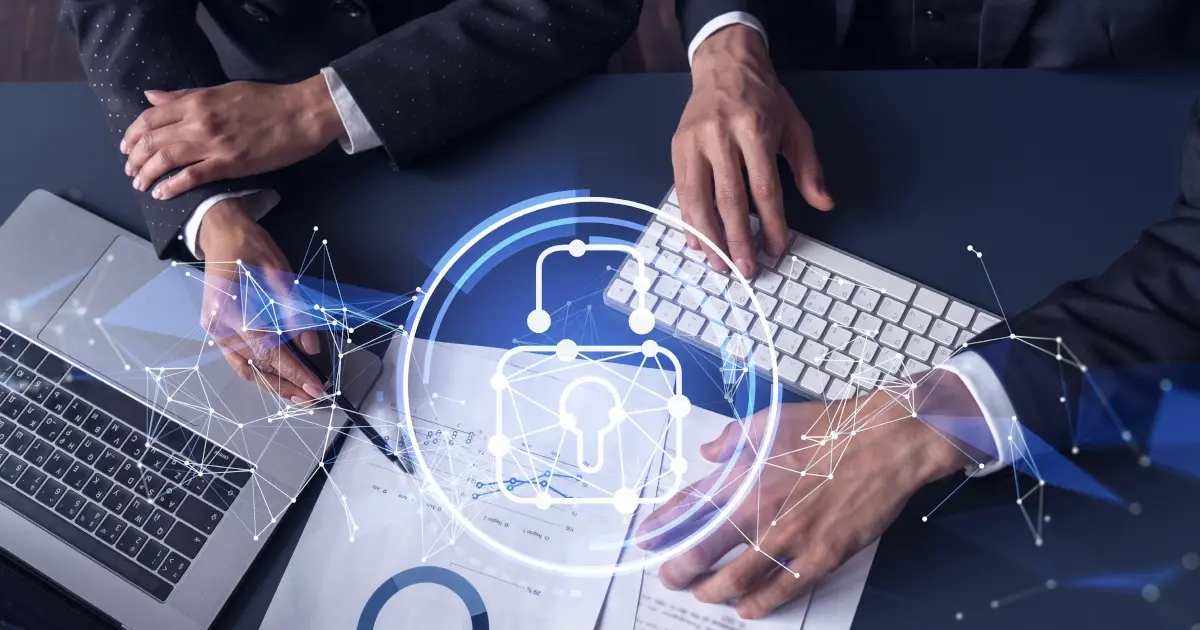 An analysis of data reveals key factors contributing to the failure of hardware startups.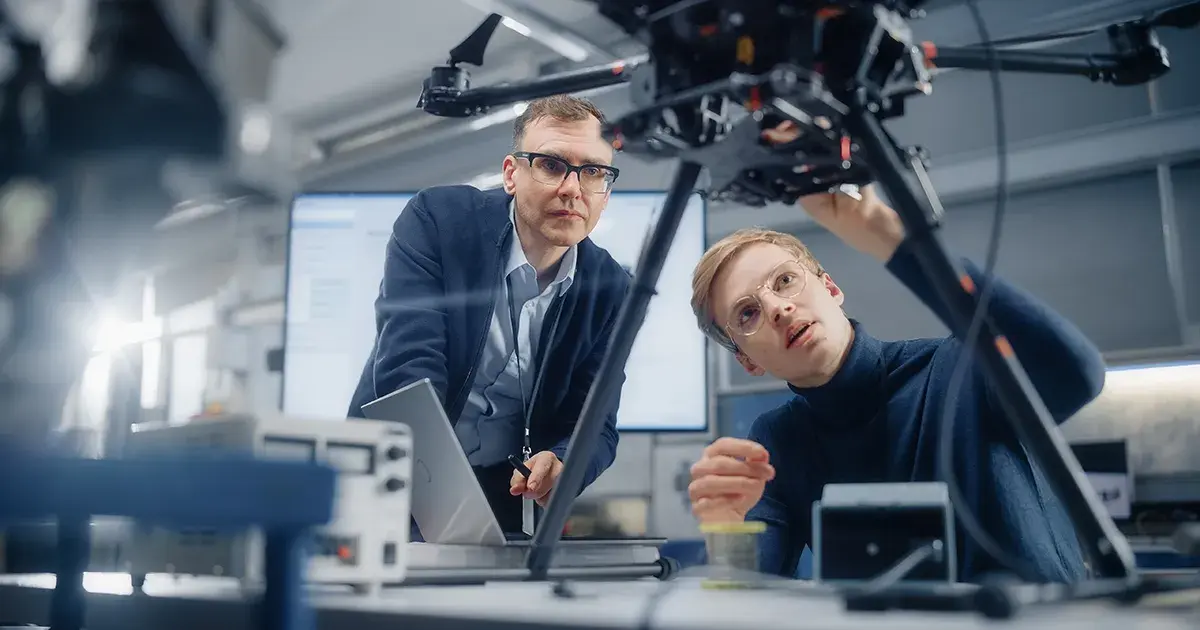 Exploring the commercial applications and exciting future of drones.
About MacroFab
MacroFab offers comprehensive manufacturing solutions, from your smallest prototyping orders to your largest production needs. Our factory network locations are strategically located across North America, ensuring that we have the flexibility to provide capacity when and where you need it most.
Experience the future of EMS manufacturing with our state-of-the-art technology platform and cutting-edge digital supply chain solutions. At MacroFab, we ensure that your electronics are produced faster, more efficiently, and with fewer logistic problems than ever before.
Take advantage of AI-enabled sourcing opportunities and employ expert teams who are connected through a user-friendly technology platform. Discover how streamlined electronics manufacturing can benefit your business by contacting us today.