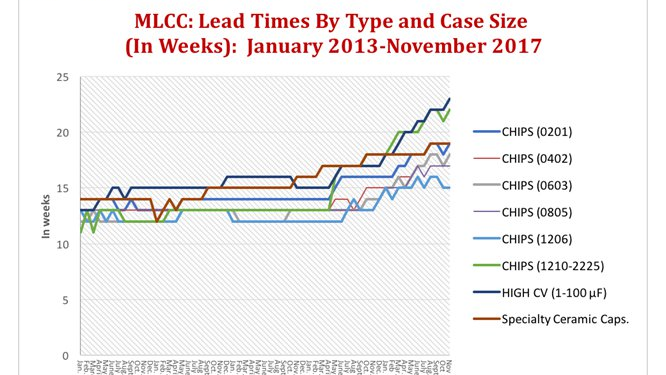 Related Topics
MacroFab's update on the electronic component industry's manufacturing production capacity in regards to passive components and MOSFETS for Q2 19
Other Resources
Increase in demand for passives, specifically multi-layered ceramic chip capacitors (MLCCs) and thin/thick film chip resistors, and limited overall production capacity for these components has resulted in an ongoing and worsening shortage of capacitors and resistors in the market.
Over the past several years, pricing pressure has reduced the value for passives manufacturers, resulting in overall consolidation in the market for passives and a lack of desire to increase manufacturing capacity. Market demand for these components began to exceed supply in November of 2017 as the holiday season came to a head. As manufacturers rush to meet the demand for hybrid/electric vehicles and mobile devices, the demand for passives began to outstrip supply. In response, lead times have risen by as much as a year or more as entire production lines' worth of capacity are allocated to the largest customers.
Some manufacturers have begun to build more capacity for production, while increasing prices. However, these new factories and lines can take up to a year to fully deploy and we expect to see both continuing shortage of MLCCs and resistors in the coming months, along with increased prices.
Here is what Jeff Newell, the Senior VP of Products for Mouser Electronics had to say about the impact: "It's understandable that some manufacturers are becoming more concerned with product availability and longer product lead times across a broad set of electronic products. From what we are hearing and seeing right now, it will likely be later this year or early next year before the situation improves substantially. The best plan of action is to get orders placed early and to buy from an authorized distributor like Mouser Electronics. In times of product shortages the gray market will be very active. What might look like a way to get products more quickly could turn into product failures and re-work costs as counterfeit products are in the gray market supply chain. Mouser is authorized with over 700 manufacturers to help ensure that our customers receive a direct-from-the-supplier supply of products, ready for same-day shipping from our global distribution center in Texas."
Impact on Your Orders
For prototype and low-volume orders, selecting common resistor values and packages with short supply can result in delays in producing your orders. As OEMs and manufacturers with strict Approved Vendor Lists (AVLs) rush to fill their needs from all available vendors, passives with stock at ten thousand or below on the market can disappear overnight. The greatest cause of delays in prototype orders today are low-volume passives going out of stock between when an order is placed and when the materials are secured, which can happen in as little as twelve hours.
For high-volume orders, strict AVLs around passives can result in significant lead times of up to a year, especially for larger packages (0603 and up).
Minimizing the Impact: All Orders
All designs can minimize the impact of this shortage by swapping older, larger form-factors such as 0603 and larger, which have seen reduced production due to the miniaturization of devices, to smaller ones such as 0402 and 0201.
Opening up your AVLs to include multiple vendors and part numbers will greatly reduce the impact, if your design and specifications allow it.
Minimizing the Impact: Prototype and Low-Volume
For prototype and low-volume orders, the best way to minimize impact is to select based on market availability. For common resistor sizes and values, market availability of less than 10,000 units is generally considered low availability. Look for the highest available part number to reduce the likelihood of a rushed procurement team sweeping in to buy up quantity when their allocations run out.
The MacroFab platform makes this easy, by including the market availability when searching in the bill of materials, for example:

Minimizing the Impact: High-Volume Orders
Our production support team will work with our network of component vendors, to meet your pricing and delivery time needs. If a component on your AVL or BoM faces a significant price increase or long lead times, we will find viable replacements and guide you through the validation process for these components. Removing certain passive line items from your AVL that do not have strong restrictions around performance will help this process up-front, and reduce increased time in quoting or sourcing.
If you have any questions about how this may impact your order with MacroFab, please email support@macrofab.com
Strategic Electronics Sourcing
MacroFab can source your impossible-to-find electrical components and speed up your procurement process.
MacroFab Strategic Sourcing
Related Blog Posts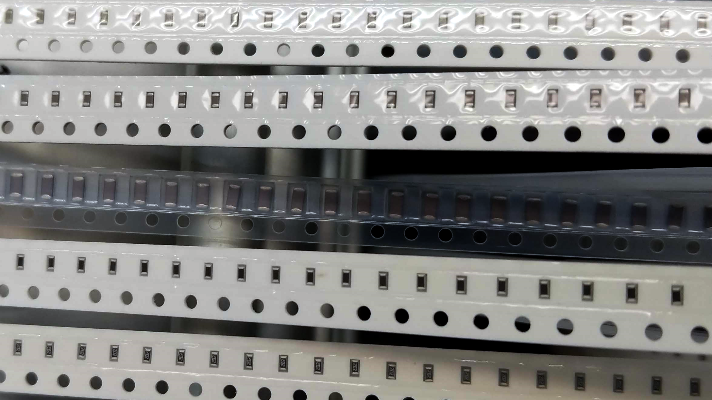 MacroFab's update on the electronic component industry's manufacturing production capacity in regards to passive components and MOSFETS for Q2 19
About MacroFab
MacroFab offers comprehensive manufacturing solutions, from your smallest prototyping orders to your largest production needs. Our factory network locations are strategically located across North America, ensuring that we have the flexibility to provide capacity when and where you need it most.
Experience the future of EMS manufacturing with our state-of-the-art technology platform and cutting-edge digital supply chain solutions. At MacroFab, we ensure that your electronics are produced faster, more efficiently, and with fewer logistic problems than ever before.
Take advantage of AI-enabled sourcing opportunities and employ expert teams who are connected through a user-friendly technology platform. Discover how streamlined electronics manufacturing can benefit your business by contacting us today.