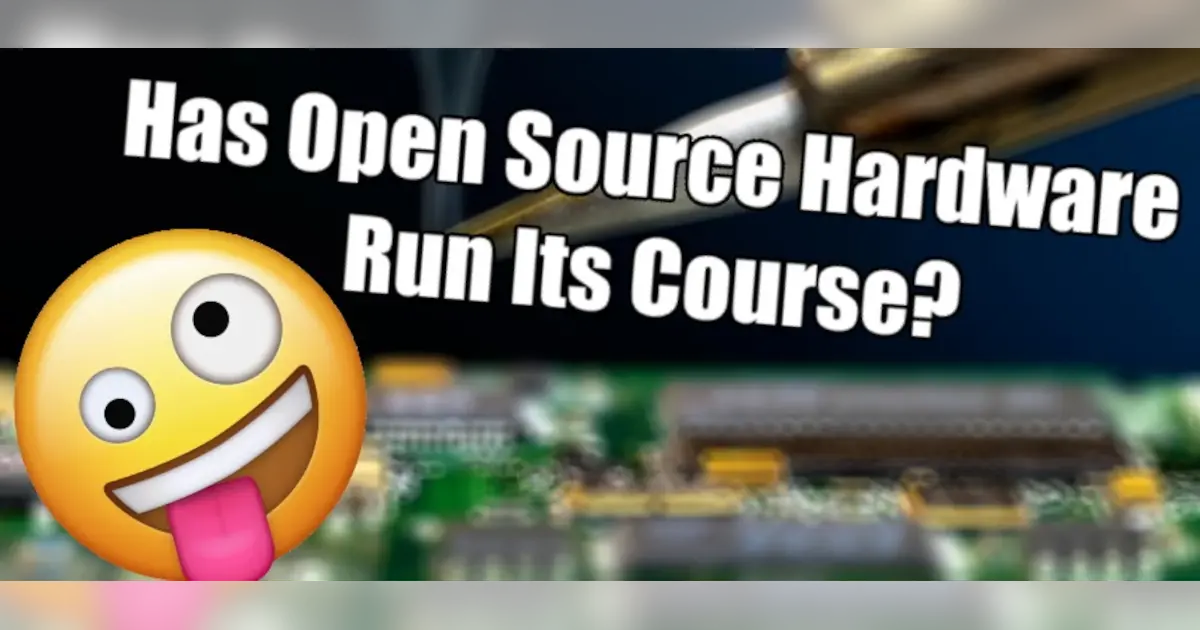 Related Topics
When did you start listening to the podcast? Have a favorite episode? Let Stephen and Parker know which is your favorite.
Is there a statue of limitations on open source hardware projects? This week, Stephen and Parker dive into what open source means for both of them.
Benjamin Heckendorn rejoins the podcast to discuss Pinball Hardware and Text Adventure Games.
Other Resources
October 13, 2021, Episode #298
Ben Heckendorn and Chris Kraft rejoin the podcast to discuss if Open Source Hardware has run its course or is the dream still alive in our souls.
Benjamin Heckendorn

An electronics hacking entertainment guru
Former host of Element 14's " The Ben Heck Show"

Chris Kraft

A tinkerer currently working as a software engineer in the financial services industry
Extensive background in 3d printing and building anything that seems interesting

Previous Podcasts with Ben and Chris
Has Open Source Hardware Run It's Course?
A google search of "open hardware" or "open source hardware" yields one of two results

A definition of OSHW
A lot of requests for is there an open source XYZ?