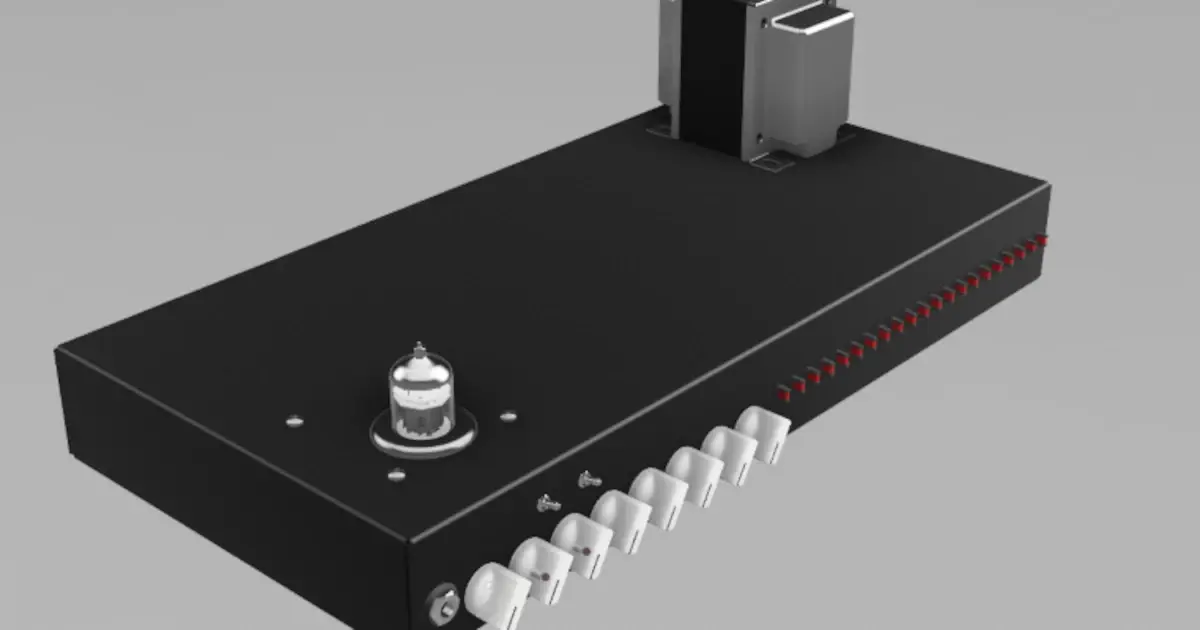 Related Topics
The Venti-Q gets nears completion, USB Type-C example circuit completed, and EE interview topics.
Parker wraps up his Wagon Chime Module and looks at USB Power Switches and Stephen covers his EQ build.
Parker talks about his Embedded System Design process and Stephen explains his 20 band EQ design!
Other Resources
December 12, 2018, Episode #150
Stephen continues his march into madness with his 20 band EQ amplifier design.
Congratulations to our Slack member Mobius Striptease! Mobius' pulse generator won first place at their Senior Design Expo!
Article written about MacroFab: Houston electronics manufacturing company gears up for growth. Talks about the growth of MacroFab over the past 2 years.
RPI3 Compute Module

PCM5122 Routed
LAN9514 Routed

single upstream USB port on BCM2835
Pin 44 Ethernet 25MHz output
Pin 31 LAN RESET
Information found on the Raspberry pi forum
Need to add USB current limiting
Guido Ottaviani made his own carrier board I have been looking at for inspiration to solve some of the final problems
Connector being used to socket the RPI3 Compute Module

Crazy EQ amplifier design continuation

Opted to go with a card edge solution for each EQ band
Each band connects via a 36 pin PCI-Express connector

+12V
-12V
+5v Reference
-5V reference
Gnd
4 In Signals
Cut
Boost
Potentiometer pin 2

21 modules in total. 1 module has all of the power and main signal in/out from the amp. This sends all of the other modules their power/ground and signals.
Need to rethink things – Feedback loops are crappy.. Need to go with a 64 pin solution

20 ins and 20 outs

Beveled edges and Hard Gold plating discussion in a future episode
R.F.O.
Debugging I²C with Hardware

I²CDriver is a crowdfunded effort by James Bowman
Open Source tool used to easily drive I2C devices
Controls with a GUI, command-line, C and C++ using a single source file, or Python 2 and 3, using a module

Low Cost Reverse Polarity and Over Current Protection

Jeri Ellsworth's new video on reverse bias protection
Has a Robbie Robot on her desk!
Methods

"One of the options is to do nothing"
Diode input
Exploding Diode
PMOS FET
Low rds on – "almost not there"
Body Diode – Watch out for this
Visit our Public Slack Channel and join the conversation in between episodes!
About the Hosts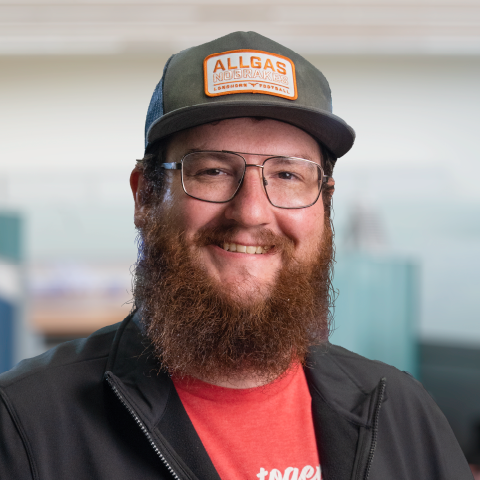 Parker Dillmann
Parker is an Electrical Engineer with backgrounds in Embedded System Design and Digital Signal Processing. He got his start in 2005 by hacking Nintendo consoles into portable gaming units. The following year he designed and produced an Atari 2600 video mod to allow the Atari to display a crisp, RF fuzz free picture on newer TVs. Over a thousand Atari video mods where produced by Parker from 2006 to 2011 and the mod is still made by other enthusiasts in the Atari community.
In 2006, Parker enrolled at The University of Texas at Austin as a Petroleum Engineer. After realizing electronics was his passion he switched majors in 2007 to Electrical and Computer Engineering. Following his previous background in making the Atari 2600 video mod, Parker decided to take more board layout classes and circuit design classes. Other areas of study include robotics, microcontroller theory and design, FPGA development with VHDL and Verilog, and image and signal processing with DSPs. In 2010, Parker won a Ti sponsored Launchpad programming and design contest that was held by the IEEE CS chapter at the University. Parker graduated with a BS in Electrical and Computer Engineering in the Spring of 2012.
In the Summer of 2012, Parker was hired on as an Electrical Engineer at Dynamic Perception to design and prototype new electronic products. Here, Parker learned about full product development cycles and honed his board layout skills. Seeing the difficulties in managing operations and FCC/CE compliance testing, Parker thought there had to be a better way for small electronic companies to get their product out in customer's hands.
Parker also runs the blog, longhornengineer.com, where he posts his personal projects, technical guides, and appnotes about board layout design and components.
Stephen Kraig
Stephen Kraig began his electronics career by building musical oriented circuits in 2003. Stephen is an avid guitar player and, in his down time, manufactures audio electronics including guitar amplifiers, pedals, and pro audio gear. Stephen graduated with a BS in Electrical Engineering from Texas A&M University.
Special thanks to whixr over at Tymkrs for the intro and outro!