Related Topics
MacroFab empowers companies with new tools to proactively manage risks when relying on parts that can go out of stock at a moment's notice.
This expansion will accommodate the changing business needs for OEMs with improved tools and a flexible set of options for every stage of production.
Traditional manufacturing methods can put engineering and purchasing on separate battling sides.
Other Resources
August 21, 2019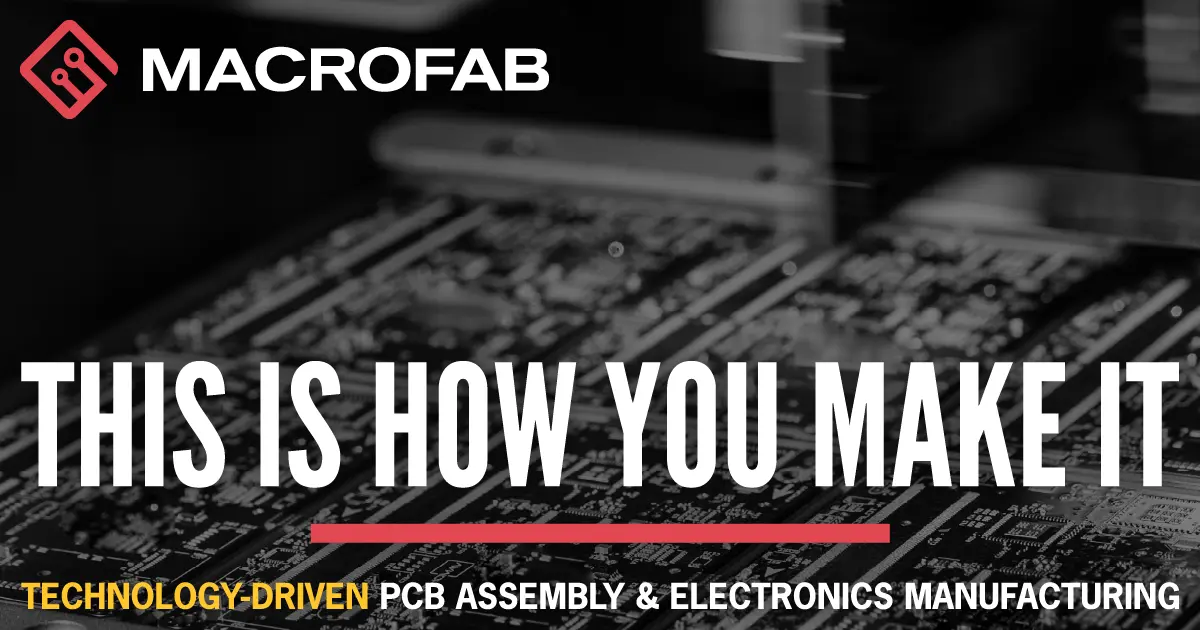 Today MacroFab is announcing new functionality aimed at helping purchasing teams source Electronics Manufacturing Services easier than ever before.
We've talked to purchasing teams at companies large and small, and we've heard the challenges you face: you spend an incredible amount of time and effort to prepare your Requests for Quotation, ensuring that you've covered every detail, only to get poorly thought-out, difficultto understand responses from your Contract Manufacturers.
With a digital-first experience for purchasing teams in the MacroFab Platform, you can now get easy-to-understand interactive quotes from your RFQs that clearly explain the cost and lead-time drivers for your products. Online contract management and easy-to-use tools for release management and spot orders make it easier than ever to manage both high-volume production and back-catalog products, while real-time status updates and better tools for working with your engineering team keep you informed and ready to respond to changing business needs.
Better Engineering Engagement
Work better with your engineering teams by enabling them to approve designs for production, ensuring designs and materials are locked down and can't be changed between or during manufacturing runs without approval. Even multiple versions of the same design can be easily managed to ensure that you're always ordering exactly what you need.
You can now track all changes to any PCB, before ordering or compare different orders of the same design. The engineers on your team can access your company's line of credit with MacroFab, enabling you to manage all of your purchasing and take advantage of automatic invoicing. High-volume orders are built with the same quality that your engineers received for prototypes – without the traditional back-and-forth of introducing a new product.
Clear, Concise, and Transparent Quotes
Know exactly what is driving costs and lead-times with our new simplified Purchasing quotes. Transparent and itemized online quotes are easier to understand without flooding you with information you don't need or hiding important details buried deep in a cost line somewhere.
The best part? Each quote is fully interactive – you can quickly identify cost and lead-time issues in seconds without having to sort through complex or unwieldy spreadsheets. You can execute orders easily, right in your browser, linking to purchase orders and generating invoices automatically.
Digital Contract Management
Get rid of email documents, printers and scanners: you can now view, manage, and sign contracts all in your browser. See which contracts relate to which products, and take advantage of fixed-price delivery agreements to give you the flexibility to produce what you need, when you need it — without hidden costs.
Spot Orders and Production Releases
Few things are as frustrating as going through a long quoting and negotiation process for a back-catalog or maintenance design every time you have to refill inventory. MacroFab's unique Spot Order system enables you to easily manage hundreds of back-catalog designs and refill your inventory using our Elastic Factory Capacity on-demand. Orders can be executed with as little as two clicks of the mouse, freeing up your valuable time for your main product lines.
With our Fixed Price Agreements built right into the platform, you can schedule releases of your products in seconds, and track their production in real-time. Gone are the days of trying to chase down a salesperson or a project manager to get your scheduled releases in. The MacroFab platform never takes a vacation and you can get instant action, any time — day or night, weekends, and holidays.
Learn More
Get in touch with one of our Account Executives who can set up your organization and get you on the path to a truly digital experience for electronics manufacturing.